Elections
Sethi campaigns with Cruz in Cordova in tight U.S. Senate primary
Republican U.S. Senate contender Dr. Manny Sethi called for Dr. Anthony Fauci to be fired from his National Institutes of Health post and as a top adviser to President Donald Trump.
"Here's the thing. I think it's time to fire this guy Fauci," Sethi said at a Cordova campaign stop where he campaigned with Republican U.S. Sen. Ted Cruz of Texas. In 2016, Cruz campaigned for the Republican presidential nomination.
"Have you had enough?" Sethi asked a cheering crowd of 200 at The Grove at Red Oak Lake. "Get these left-wing Democrats out of the middle of this pandemic and let's move the country forward."
---
---
Neither Sethi nor Cruz wore face masks or coverings. About half of those at the rally were wearing masks of some sort.
Sethi and Cruz campaigned earlier in the day in Jackson, Tennessee, marking the second group of appearances by Cruz for Sethi in the past 10 days.
The primary race on Thursday's ballot, which includes 15 contenders, is considered a close contest between Sethi, a Vanderbilt trauma surgeon, and former U.S. Ambassador to Japan Bill Hagerty after Hagerty had an early 16-point lead over Sethi in some polls.
Hagerty has been endorsed multiple times by Trump, with the latest last week in a Tweet. But Sethi referred to Hagerty's backers as "the establishment" and a "cartel."
"They never thought we'd be here," he said of the competitive campaign.
He and Cruz told those in the crowd on Monday that Hagerty would not follow Trump's agenda, despite having Trump's endorsement, and that Sethi would.
"A lot of candidates who aren't very conservative – when they go back home to campaign they tell everybody how much they are going to stand with President Trump," Cruz said after the rally. "Look at what's happening in D.C. Ask yourself, who's actually standing next to him, who is standing alongside him and leading the fight. And it's the real conservatives. It's the conservative warriors who are marching into battle side by side with the president."
---
---
Sethi has mentioned Hagerty's ties to the 2012 campaign of Republican presidential nominee Mitt Romney, a Trump archrival.
He referred to Hagerty Monday as Romney's "best friend."
"I think the president's endorsement is very coveted," Sethi said later. "But here's the thing – President Trump was a Christian conservative outsider. And people don't want another Washington insider. In fact, the vast majority of President Trump's grassroots Tennessee team – they are on our team."
In the March 2016 Tennessee Republican presidential primary, Cruz finished fewer than a thousand votes behind Trump in Shelby County.
The exception to Sethi's momentum is Republican U.S. Sen. Marsha Blackburn, who has been campaigning across the state with Hagerty, and U.S. Sen. Rand Paul has been endorsing Sethi in television ads that began airing over the weekend.
---
---
Hagerty's newest television ads that began running this week don't mention Trump and are telling voters more about himself.
The American Conservative Union announced its endorsement of Hagerty Monday after featuring Hagerty prominently at its CPAC – Conservative Political Action Conference – in Memphis in February.
With a quick turn in rhetoric at the Cordova rally, Sethi and Cruz were both critical of Democratic leaders in the Senate, linking them to Black Lives Matter protests that have included violence.
"Look, a whole lot of people started speaking and started speaking genuinely from a heartfelt desire for racial justice, and that's something all of us want to see," Cruz said of the protests that followed the Memorial Day death of George Floyd while in Minneapolis police custody.
"All of us want to see this country come together and defend the rights of every American regardless of race. And then a bunch of anarchist and Marxists and violent terrorists began exploiting the protests."
Sethi referred to protesters as those who "hate America."
"Absolutely black lives matter," Cruz told the crowd. "And if you abolish the police, a whole lot more black lives are going to be lost and a whole lot more Hispanic lives and white lives – a whole lot more American lives – are going to be lost to violent crime."
Sethi, a physician, also advocated use of hydroxychloroquine, saying he knew people with COVID-19 who had been helped by the drug. He also criticized social media platforms for taking down videos of doctors advocating the drug after their credentials were questioned.
Fauci has been a critic of the drug, saying valid scientific data shows it is not effective in treating the virus despite continued support of the drug from Trump.
Sethi told reporters he supports the use of masks but cited varying guidance during the pandemic from experts about the use of masks.
"In high-density populations where there's a lot of COVID, I've worn masks," he said later. "I think it's a reasonable step. I personally, as a physician, believe in patient-centered medicine. I do not believe it's constitutional to have a mask mandate in any form."
Editor's Note: The Daily Memphian is making our election coverage accessible to all readers — no subscription needed. Our journalists work around the clock to provide you with the extensive coverage you need; if you can subscribe, please do.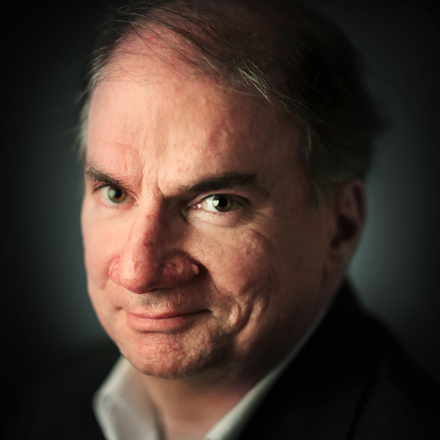 Bill Dries
Bill Dries covers city government and politics. He is a native Memphian and has been a reporter for more than 40 years.
---