Elections
Ballot Basics: Election Day Aug. 6
Polling places across Shelby County are open from 7 a.m. to 7 p.m.
If you voted during the 14-day early voting period that ended this past Saturday or applied to vote absentee under the new pandemic circumstances, got your absentee ballot, mailed it in and you know it's been received -- do not go to the polls Thursday. You've already voted and voting twice is a crime.
You can check to see if your completed absentee ballot was received at GoVoteTN.com, the state's website, which has a ballot tracking feature. However, there is a lag of day in posting new ballots received.
The deadline for your absentee ballot to be in the hands of the Election Commission to be counted is at 7 p.m. Thursday – when the election day polls close. But you cannot deliver it in person. It has to be mailed or delivered by a service like FedEx or UPS. So for conventional mail, same-day delivery is probably out of the question. If you can get same-day delivery from a private carrier, that could work.
A note of personal experience here: It was a nine-day round trip from my absentee ballot being issued to my completed ballot being received, according to the tracker. And I mailed it the same day I got it.
If you applied for an absentee ballot but didn't get one or got no response indicating it arrived – and you didn't vote early – you can go to a polling place on election day. But the ballot you cast will be a provisional paper ballot. It will be counted once it is cleared by a bipartisan panel and will show up in the certified elections results. But it will not be reflected in the unofficial election night totals.
---
---
On the ballot are state and federal primary elections as well as county general election races and a statewide judicial retention race to vote to retain or replace a recent appointee to the Tennessee Court of Appeals, as well as a one-candidate race in Collierville for a municipal court judge.
You will be asked if you want to vote in the Democratic primary or Republican primary or just the general election ballot. If you pick a primary, the general election ballot will also be included.
If you pick a primary, you cannot vote in any of the other party's primary contests. It's either all Republican or all Democratic. Once you get to the general election races, which includes a countywide race for General Sessions Court Clerk with a Republican nominee and a Democratic nominee, you are not bound to vote based on which primary you voted in. Vote for whomever you want.
Here is the Shelby County Election Commission's recently improved precinct locator, which not only tells you where your election day voting place is but also provides a quick list of the races.
Type your address into the locator. The map will show up with that address. Click on the black dot and then on the arrow in the rectangular box. The box that you see next has your polling place and its address, what districts you live in for this and other elections and a list of the candidates on the Aug. 6 ballot in all of those races.
Take note of the districts because they are particular to your ballot.
---
---
Every voter in Shelby County will have primaries for a state House District and a Congressional District in which they live. The primaries for U.S. Senate are statewide.
Some voters will have primaries races for state Senate seats. You may also have races on your primary ballot to elect people to the state Democratic and Republican executive committees. Those races use state Senate district boundaries.
Some Shelby County voters who live in Memphis or unincorporated Shelby County will have general election races that cover five of the nine Shelby County Schools board seats.
You should check your polling place because some of them do change from one election to the next. If you are ordinarily an early voter who is voting on election day, remember that you have to vote at your precinct location on election day, which may be different from where you normally vote early.
Here are the rules of identification to vote.
If there is a line at a polling place at 7 p.m., those in line must be allowed to vote.
Fingernails: Anyone having long fingernails may find the nails interfere with using the touchscreen machines. Your polling place has a stylus available that you may use to help. And because of pandemic precautions at each polling place this year, you get to keep the stylus as well as the pen you use to sign in.
The other pandemic precautions include election workers wearing masks. There is a city ordinance in Memphis and a countywide health department directive that require you to wear a mask or face covering as well.
The touchscreen machines will be wiped down and all election sites have plexiglass barriers as well as plenty of hand sanitizer. There are also plastic bags you can put over your hands to avoid touching any surface.
Voters may see campaign workers for the various campaigns at the voting site. Voters can accept material from them if they wish, but they can get no closer than 100 feet from the polling place. The boundary is usually marked with wooden stakes. If you see someone campaigning between those stakes and the polling place, they can be reported to an official inside the polling location. Usually, a warning from a polling official is enough to discourage this behavior.
Voters can't wear campaign paraphernalia that is visible in a polling place. This is easily remedied by turning campaign T-shirts inside out or wearing a jacket over it. Voters are allowed to take material with them, such as an endorsement ballot or a list that the voter makes.
Editor's Note: The Daily Memphian is making our election coverage accessible to all readers — no subscription needed. Our journalists work around the clock to provide you with the extensive coverage you need; if you can subscribe, please do.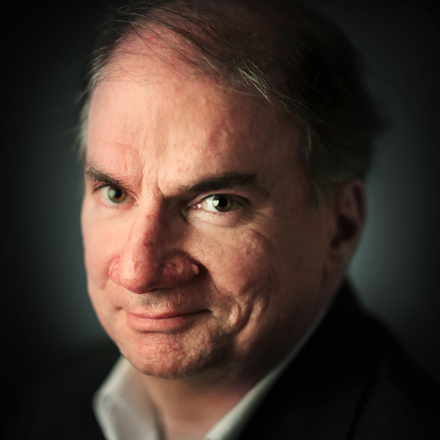 Bill Dries
Bill Dries covers city government and politics. He is a native Memphian and has been a reporter for more than 40 years.
---