Podcast
Elections
Cohen says Biden-Harris ticket should campaign in Memphis
U.S. Rep. Steve Cohen says he hopes the general election race for president will include some Memphis scenery, even though Tennessee isn't considered a "battleground" state.
"There's a possibility of a fundraiser, I think," the Memphis Democrat said on The Daily Memphian Politics Podcast of a Biden-Harris rally.
"I'm just guessing because there's a lot of enthusiasm for the ticket, and that's a major part of the campaign is fundraising," he said.
Four years ago, Democratic presidential nominee Hillary Clinton did a February 2016 campaign stop before the Tennessee primaries at several local churches well ahead of carrying the county as President Donald Trump took the state and its 11 electoral votes in the November general election.
"That did spillover into Arkansas and Mississippi, where there's not much chance either," Cohen said of the event's impact. "Hillary might have thought she had an outside chance in Arkansas. I don't think they will come here for votes. But they could come here for fundraising."
---
---
Cohen talked about the general election campaign the day after California Senator and one time Democratic presidential hopeful Kamala Harris was named as the vice presidential running mate by the party's presidential nominee, former Vice President Joe Biden.
"Kamala Harris coming to the (National) Civil Rights Museum might be a story that has an effect around the country," Cohen said. "It's important for the Democrats to make an appearance and give the base a reason to cheer."
As the city's highest ranking Democratic elected official, Cohen has played a role in past presidential campaigns, including backing Clinton's 2016 bid eight years after he was an early supporter of then-Sen. Barack Obama of Illinois for the party's nomination in 2008 over Clinton.
Harris had a campaign event scheduled for Memphis during the presidential primaries but canceled it to devote more attention to bad poll numbers in Iowa.
---
---
Cohen talked with Harris as both were part of a delegation from the House and Senate attending the recent funeral of John Lewis before Biden announced Harris as his running mate.
"Kamala Harris has never been to Memphis. We had this discussion," Cohen said. "She wants to come and she said they did some polling that showed she had high name recognition here."
Vice President Mike Pence stopped at the National Civil Rights Museum in January as part of a visit to the city that included a more overt push for re-election of Trump later during a visit to Holy City Church of God in Christ in Raleigh.
---
---
Cohen also said his win in the August Democratic presidential primary, with more than 80% of the vote over former local Democratic Party chairman Corey Strong, was a different kind of campaign with much less contact with the public.
"I couldn't do that because I was in Washington 11 days in a row coming right up to election, voting and preparing for hearings I was involved in," he said. "Because of the coronavirus, I didn't think it was a good idea for me or my constituents for me to get out there and try to interact with them."
Cohen watched the numbers closely, noting that he maintained his record of winning every precinct in the primary in every re-election effort since his first in 2008.
---
---
Cohen has vowed to run for re-election in 2022 – a vow he made in 2016 after some rumors and speculation about how long he would hold the seat to which he was first elected in 2006. He's also talked about some of his former primary challengers being his successor.
But he rejected the idea during the podcast interview.
"I think my successor is probably serving in public office right now and learning things about the district and how to pass laws, how to interact with the federal government and all of the different things that you ought to do," Cohen said.
He noted his 24 years in the state Senate, two years on the Shelby County Commission and before that his role as a delegate in a state constitutional convention in 1977.
"I had 27 years of preparation when I came to Congress. I'm not saying anybody should have 27 years," he said. "But you ought to have several years in government knowing how it works and maybe making a mistake here and there and learning from your mistakes."

Produced by Natalie Van Gundy
Subscribe on Apple Podcasts, Spotify, Stitcher and Google Play.
Related Stories:
---
---
---
---
---
---
---
---
---
---
---
---
---
---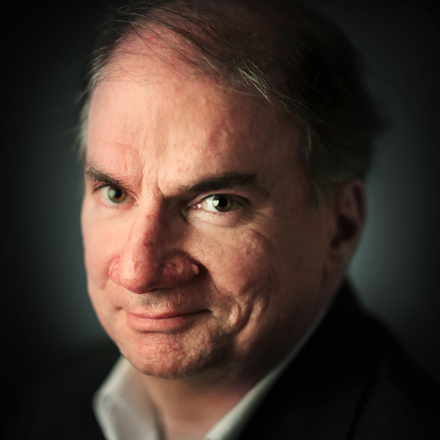 Bill Dries
Bill Dries covers city government and politics. He is a native Memphian and has been a reporter for more than 40 years.
---