Elections
Federal court allows absentee voting by mail for new voters
A federal court temporarily suspended a state law Wednesday, Sept. 9, that could have prevented thousands of Tennessee voters, including first-time voters, from casting a ballot by mail, according to plaintiffs in a lawsuit against the Secretary of State.
Under the order by Judge Eli Richardson of the U.S. District Court for the Middle District of Tennessee, any Tennessee voter registered to vote by mail or online, including those who will vote for the first time in the Nov. 3 election, are permitted to vote absentee if they meet the state's eligibility guidelines.
---
---
The decision comes in A. Philip Randolph Institute v. Hargett, a lawsuit filed by the African American trade unionists advocacy group from Memphis against Secretary of State Tre Hargett, according to a release.
Campaign Legal Center and the Lawyers Committee for Civil Rights Under Law challenged Tennessee's law this year, calling it unconstitutional during the COVID-19 pandemic.
"This is an important victory for Tennessee voters wishing to participate in the 2020 election that don't want to have to choose between their health and exercising their right to vote," said Danielle Lang, co-director of voting rights and redistricting for the Campaign Legal Center. "Especially during an election held during a pandemic, it is important that anybody be able to vote by absentee and mail ballot to encourage participation."
Plaintiffs in the lawsuit contend the judge's decision will help tens of thousands of first-time Tennessee voters, including college students away from home, vote absentee while making voting safer and more accessible for people vulnerable to COVID-19 and those over 60 who registered recently to vote.
---
---
Tennessee has more than a dozen excuses for people to vote absentee. A Tennessee Supreme Court decision also enables people with "special vulnerability" to COVID-19 and their caretakers to cast absentee ballots this year.
But this lawsuit challenged the state law preventing first-time voters from using the expanded eligibility during the pandemic.
Richardson's order requires the change to be made without delay for the Nov. 3 general election and orders Hargett to publicize it prominently on the Secretary of State's website.
"The court recognized that forcing voters to choose between voting and their health violates the Constitution," said Ezra Rosenberg, co-director of the voting rights project at Lawyers Committee for Civil Rights Under Law. "This decision means that first-time voters in Tennessee who registered by mail or online — and there are tens of thousands of them, many of whom are young — can vote in November by mail, without risking their health."
The Secretary of State's Office referred questions to the Attorney General's Office, which said Thursday it is reading the order and considering next steps.
Tennessee's legal argument has maintained its laws match federal guidelines requiring first-time voters to show identification when they vote by mail, which could necessitate a trip to the local election office.
The state has argued in separate lawsuits that voters don't have a constitutional right to cast absentee ballots. The Secretary of State's Office also has said its pandemic plan for voting, which includes extra distancing and hygiene measures to avert the spread of the virus, makes polling locations safe.
The state, however, partially changed its stance in another lawsuit this summer and agreed to allow people who are vulnerable to COVID-19 and their caretakers to cast absentee ballots.
Judge Richardson previously ruled against the plaintiffs' request that the state change its signature-matching requirement for absentee ballots and an effort to end state law with criminal penalties for those who distribute absentee ballot applications, except for election officials, according to the Associated Press.
Editor's Note: The Daily Memphian is making our election coverage accessible to all readers — no subscription needed. Our journalists continue to work around the clock to provide you with the extensive coverage you need; if you can subscribe, please do.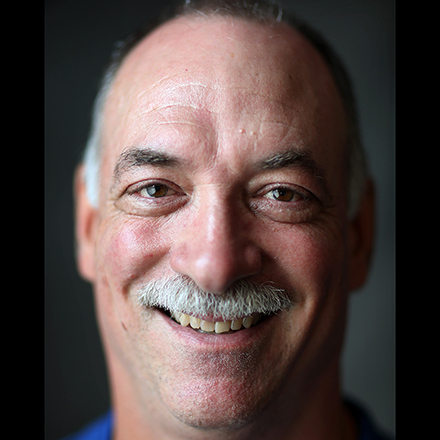 Sam Stockard
Sam Stockard is a Nashville-based reporter with more than 30 years of journalism experience as a writer, editor and columnist covering the state Legislature and Tennessee politics for The Daily Memphian.
---