Elections
Record early turnout, a few glitches define Election Day locally
Local election officials reported a generally smooth Election Day Tuesday despite some technical glitches during the evening and a monumental daylong task of counting early votes.
With a whopping early and absentee vote of 326,000-plus Democratic presidential nominee Joe Biden and Democratic U.S. Senate nominee Marquita Bradshaw easily carried Shelby County at the top of the ticket.
The totals came after Republican Senate nominee Bill Hagerty declared victory elsewhere in the state and national news organizations had already called Tennessee's 11 electoral votes for President Donald Trump.
---
---
The one glitch in Tuesday evening's vote count was a system problem that resulted in no breakdown data on the number of precincts reporting for all of the races. It was worked out by 10:30 p.m.
Also, Shelby County Election Commission spokeswoman Suzanne Thompson reported that a memory card had to be retrieved from an election worker's car at the Overton High School Election Day precinct, which also slowed down counting. 
But overall, election officials were happy with the day's process.
"It was well-organized. We had a good plan and a lot of people," Shelby County Elections Administrator Linda Phillips said.
A total of 54,205 people voted on Election Day, much lower than the 70,000 people expected and the 90,000 that were hoped for, Phillips said.
There were 27,307 accepted absentee ballots out of 29,340 requested, with 322,249 early voters.
"I'd hoped we'd have record turnout. I'm an elections geek. We live for this sort of thing," Phillips said.
Instead, the county's reliable voters turned out for early voting, she said.
But fewer voters meant fewer Election Day problems, Phillips said.
The results must be certified by the third Monday after the election.
Because the early vote represented a majority of the county's voters, with a light turnout on election day, the results in the first totals of the night carried more weight than they normally would.
Nearly all of those who requested absentee ballots in Shelby County returned them, including 60 people who tested positive for COVID-19, election officials said.
The election commission said more than 50% of the county's voters voted early, and 27,915 absentee ballots were returned out of 29,340 requested. Hours were extended for last-minute delivery of absentee votes at the Bartlett post office, but only 16 ballots came in there after the original 3 p.m. deadline.
The absentee count, a bigger task than usual this election because of the large number of absentee ballots, was a major part of Election Day Tuesday, as poll locations around Shelby County saw short lines and quick voting because so many voters cast ballots early.
A group of 100 two-person teams counted absentee ballots inside FedExForum, each team consisting of one Republican and one Democrat.
Phillips said there were no reported problems at polling locations, but there was a need for additional provisional ballots. She believes some voters who requested a mail-in ballot decided to vote in person instead.
Speaking of those voting in-person, the wait at about a dozen Shelby County polling places at opening Tuesday morning, Nov. 3, dissipated quickly once balloting began and the trend continued during afternoon hours. 
But one Germantown polling place logged more than 150 voters by 9:30 a.m., which could be an indication of a strong Election Day turnout in the suburbs. In five of the six suburban towns and cities, municipal races are on a ballot that is topped by the presidential general election.
There was evidence of a heightened police presence around some polling locations, as city leaders said last week would be the case.
Some complained that Memphis Police were pulling people over by Dave Wells Community Center in North Memphis.
Memphis Branch NAACP President Van Turner, who is also a county commissioner, posted on Facebook Tuesday afternoon, after talking with police leadership, that "added precautions have been taken for possible outside agitation. This is not done to intimidate voters."
Memphis Police Director Michael Rallings said last week his officers would increase patrols around some polling places but would not station officers at the polls, which is forbidden by state law unless the police officers are voting.
The community center on Chelsea Avenue east of Danny Thomas Boulevard is also an early-voting site. An elections worker there was fired during early voting for turning away voters wearing Black Lives Matter T-shirts and face masks after those voters refused to turn them inside out.
The Shelby County Election Commission said the shirts and mask did not violate election regulations since they don't advocate for a specific candidate.
Meanwhile, UpTheVote901, the bipartisan get-out-the-vote organization, held a block party outside Christ Missionary Baptist Church on South Parkway until 4 Tuesday afternoon. The party included information on finding the right polling place depending on where voters live.
At FedExForum, the use of 100 teams of two was designed to help speed the counting of the mail-in ballots cast before the polls opened Tuesday morning.
Absentee voters had until polls close at 7 p.m. to get the ballots to the election commission, and ballots could not be hand-delivered; they must be mailed or delivered by a service like FedEx or UPS.
As the counting teams were lining up beneath the FedExForum scoreboard for a batch of ballots at about 9 a.m., Phillips announced the arrival of a high-speed envelope opener.
---
---
"When you get to the point where you can remove the affidavit and place them in the box and an envelope needs to be opened – you will bring them back up here … and they will open them in a fraction of the time," she said.
The process is very precise, down to the sequence of opening the envelope with one member of the counting team at the table when ballots are on a table.
Phillips has said a deluge of ballots at the 3 p.m. deadline could take hours to process and probably past 7 p.m.
---
---
The arena is an unusual setting for what is normally a small part of the ballot count on election day. There were about 6,000 absentee ballots, a fraction of this year's count, in the 2016 presidential general election in Shelby County.
The scoreboard, normally booming with sound and flashing bright lights, was dark as the counting boards below it shuffled stacks of envelopes with team members occasionally raising hands for assistance.
Banners reading "Make Some Noise for Chicken" framed the political tableau as reporters watched from a tier of seats above the floor, far enough away that they couldn't see what was on any of the ballots.
---
---
And in Nashville, a chancellor denied an injunction sought by the Tennessee Democratic Party and Democratic U.S. Senate candidate Marquita Bradshaw of Memphis for a list of voters who had not yet turned in absentee ballots.
Bradshaw's campaign wanted to contact the voters to remind them of the Tuesday evening deadline.
Davidson County Chancellor Patricia Head Moskal ruled after an expedited hearing Monday that neither Bradshaw's campaign nor the state party made a proper open records request to state election officials to get the information.
State election officials said the information was only available at this point on a county-by-county basis.
Bradshaw wrapped up her statewide campaign at her Orange Mound headquarters Monday evening, saying supporters would be reaching out to voters by phone and text messages Tuesday morning and into the afternoon even without the information on absentee ballots.
Election Commissioner Bennie Smith spent a portion of his day at FedExForum, where absentee ballots were counted, and his evening at the election commission offices on Nixon Drive.
The process has benefited, Smith said, from the large number of participants in early voting.
"I'm elated that the voters did want to participate," he said. "We had lines in early voting. That's something we don't have. We normally have the lines on election day. The great citizens of Memphis and Shelby County getting it out of the way, that definitely alleviated some of the stress that we would have at the 166 precincts."
The early votes has made Election Day turnout light and counting the votes easier, he said. Smith alluded to the hours-long lines in Mississippi, which does not have early voting.
"Early voting is something people should take advantage of," Smith said.
Also, with the majority of the electorate over 60 and with the coronavirus pandemic changing the way people see the process, a lot of voters will turn to absentee voting, he said.
Bill Dries on demand
Never miss an article. Sign up to receive Bill Dries' stories as they're published.
Enter your e-mail address
Bill Dries
Bill Dries covers city and county government and politics. He is a native Memphian and has been a reporter for more than 40 years.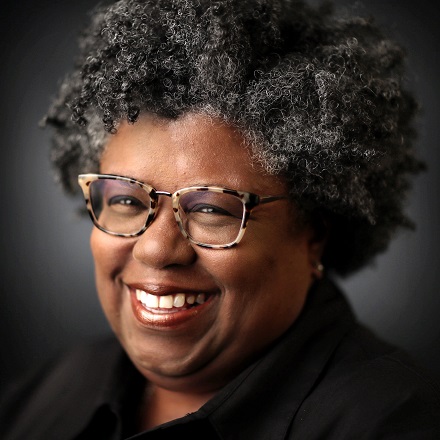 Linda A. Moore
Linda A. Moore covers education, South Memphis and Whitehaven. A native of South Memphis, Linda has covered news in Memphis and Shelby County for more than 20 years and was formerly a reporter with The Commercial Appeal.
---