Spirit of Memphis
Memphis Tourism to host virtual music festival to aid local musicians
Editor's note: Due to the serious public health implications associated with COVID-19, The Daily Memphian is making our coronavirus coverage accessible to all readers — no subscription needed.
With many musicians unable to perform in bars and concert halls in town and on the road, Memphis Tourism's Music Hub and I Love Memphis Blog announced Get Live! Memphis, a virtual music festival.
The festival March 26-28 will feature virtual performances from Memphis musicians, allowing them and their music to reach fans from a safe and remote distance in the midst of the coronavirus pandemic.
---
---
The free online Facebook event will be hosted from the Memphis Tourism website and will include a donations button, in order to collect funds for Memphis musicians. Several live, pop-up performances will precede the show on Instagram.
"This is the time to give back to the Memphis music community that has given so much to our city's cultural identity," says Memphis Tourism music specialist Jayne Ellen White.
"Our music has brought such joy to so many and now is the time to speak to the world through our universal language: music."
Headliners signed on for the festival include blues-soul band and recent Grammy nominees Southern Avenue, Ben Nichols of Southern rock band Lucero, and Memphis-bred experimental funk bassist MonoNeon.
MonoNeon, whose real name is Dywane Thomas Jr., joined the event after his free homecoming show at Crosstown Theater was canceled due to the COVID-19 pandemic.
Local producer and performer IMAKEMADBEATS, who was scheduled to appear at Thomas' show, will be among the musicians lending talent to the Get Live lineup, along with their frequent collaborator and R&B vocalist Cameron Bethany.
"With the rise of COVID-19, it's important that we come together as a community to help support the art form that has made Memphis so globally important," IMAKEMADBEATS said.
"I'm proud to be a part of the fundraiser and I'm grateful to have organizations willing to adapt to the circumstances and still make live events happen – one way or another."
Singer Tonya Dyson directs Memphis Slim Collaboratory, an incubator in the Soulsville community designed to help Memphis musicians pool resources. She and her producer Jon Rych have planned 25 minutes of original tunes to perform during a livestream, as a part of the festival.
"It feels great to be able to support my friends and the members we serve at Slim House," Dyson said.
Stephanie "Doll" McCoy of gospel and soul quartet Adajyo and loose R&B collective Streeter & the Tribe will be doing a special performance with multi-instrumentalist Derek "D.B." Brassel, who plays bass in popular funk and R&B group Black Cream.
Other performers during the festival will include eccentric rocker Louise Page, neo-soul artist D'Monet, father-son duo The Stereograms, and Brandon Kinder of folk band The Wealthy West.
"Our local musicians play an integral part of the Memphis destination's identity as a live music city," says Memphis Tourism president and CEO Kevin Kane.
"Their talents not only keep Memphis' music scene vibrant but, now more than ever, they are able to share those talents to lift up, not only our local community but also a world of music fans."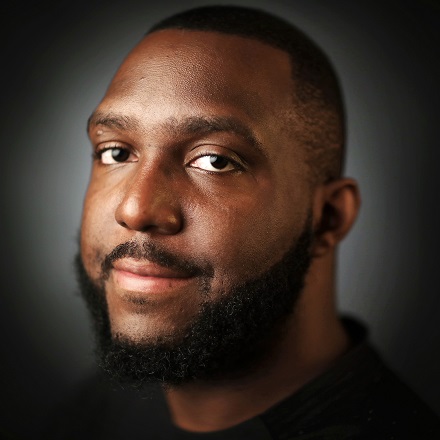 Jared Boyd
Jared Boyd is program manager for WYXR 91.7 FM. 
---