Spirit of Memphis
For Silverfield and Memphis football staff, a different kind of grind
COVID-19 restrictions knock Tigers off field, but not off point
Editor's note: Due to the serious public health implications associated with COVID-19, The Daily Memphian is making our coronavirus coverage accessible to all readers — no subscription needed.
Any first-year college football head coach will discover, sooner or later, that he doesn't know all that he doesn't know.
So, the ramp-up to Ryan Silverfield's first season running the Memphis program was always going to be a new experience, a thrilling adventure ride that occasionally would go places he could not foresee.
That's just the nature of the job.
But having spring practice intercepted by COVID-19 – and football coaches hate interceptions more than a bad question from the media – actually might level this playing field.
"I couldn't find this in the manual," Silverfield says of losing spring practice to a pandemic. "I kept looking and couldn't find anything between chapters 12 and 13."
---
---
If being a football coach is all about making adjustments – and in large measure, it is — then this is the ultimate pretest.
Yes, Silverfield had been on Mike Norvell's staff for four years. Last season, he served as deputy head coach in addition to his duties overseeing the offensive line.
So, there is some continuity.
But much of his staff is new, including defensive coordinator Mike MacIntyre.
Under normal conditions, the Tigers were going to need every practice, every hour, to install schemes and solidify a new culture.
And football coaches being football coaches, Memphis offensive coordinator Kevin Johns says, paranoia is always going along for the ride.
In this case, it gives rise to, for now, unanswerable questions:
Are their own players doing enough when there is no on-field team practice?
Are they, as coaches, doing enough to refine schemes?
Are there coaches on some other staff gaining an edge by finding a better way through this unprecedented maze?
The good news, of course, is that across the American Athletic Conference and the rest of the country, every other football coach is facing the same standardized test.
Even coaches named Dabo and Nick.
"This is one of those things where I don't know if being a new head coach matters," says Silverfield. "This is new if you're a 30-year head coaching veteran."
Real life, 'film' life
This time last year MacIntyre was preparing for his first season as DC at Ole Miss under Matt Luke. He and wife Trisha have a house in Oxford that they still haven't sold and he's splitting time between that place and their apartment in Collierville.
Coaches have to do the real-life thing, too.
Johns and his wife Krista are essentially doing shelter-in-place with three rising testosterone levels: Their twin boys, who are freshmen in high school, and their youngest son, who is a seventh grader.
"Boys are meant to be outside to get rid of energy," Johns says. "I explained to them that never before have we gone through something like this in our country.
"I'm sorry for it, but we have to make adjustments."
Same as the big boys that Dad is coaching.
To that end, the Tigers' 94 players began their online courses on Monday. Normally, Silverfield or his assistants could dispatch an underling to swing by a study hall and make sure nobody was two minutes late — a visible stick to keep players mindful of the game day carrot.
Now, players are going to have to carry every ounce of their own water as they navigate the academics.
Says MacIntyre: "I tell all of them if they're not NCAA-eligible at the end of the semester, they're not gonna waive it."
Since Silverfield was hired following Norvell's exit for the Florida State job, he says not a single scholarship player has transferred.
He's feeling good about the culture-building and many of his players campaigned for him to succeed Norvell.
On that score, Silverfield probably is ahead.
Silverfield and Johns, the second-year offensive coordinator, have seen all the returning players in live game action, but the lack of on-field work and evaluation this spring still can stunt progress.
One example: Redshirt junior offensive lineman Brian Thomas saw limited time in 2019, but the Tigers are looking at him as potentially next season's starting right tackle.
"Hoping he can step up," says Johns. "It's hard now because you don't get those reps. And we have new running backs we were trying to get oiled up and ready to go."
MacIntyre is playing catch-up, but he also has three decades in this business. In 2016, he was National Coach of the Year after leading Colorado to its first 10-win season in 15 years.
So, if anyone is equipped for this challenge, it's him.
"This is hard on the country, hard on everyone," he says of the shelter-in-place reality we all share. "But it's not like some (other team) will have an advantage over you football-wise. It's our job as football coaches to adapt."
MacIntyre has long recited a Bill Parcells mantra: Knowledge = confidence = playing fast.
To try and fulfill that now as he installs his base 3-4 defense means reviewing film of Tigers defenders from last season, going over their early drill work — especially that of the new players — and taking a deep dive into opponents' game tape.
As a fan living through this societal lockdown, you have the luxury of, say, finally watching every episode of "Curb Your Enthusiasm" or binge-viewing "The Wire," well, wire-to-wire, to fill idle time.
Not so Silverfield and his staff.
MacIntyre is watching film on his own players to see where positional changes might enable both the individual and the collective to play faster — he has identified some — and AAC game tape is his Netflix or Amazon Prime.
Think of it this way: If, say, as a "Curb Your Enthusiasm" aficionado you know every idiosyncrasy of Larry David — from the stare down to how much he loathes the "stop and chat" — that's the level of detail MacIntyre wants on every opposing offense. 
"Let's be precise as we can be about how we stop teams in the league," he says, noting he's sometimes watching tape with his son, Jonston, a quarterback at Division III Chapman University in California, and who is home, providing a sounding board.
Silverfield, too, is watching much film on AAC foes. He intends to live by the credo that imitation is the sincerest form of flattery.
"See something you like," he says, "maybe borrow something you like."
No rest for the dedicated
Silverfield is living alone here while wife Mariana is doing a medical residency in Georgia.
"Everyone asks me if I'm getting bored," he says. "There's still not enough hours in the day."
Before the novel coronavirus, Silverfield was waking at 3 a.m. to start his workday. He still gets up "way too early," but now he must manage the football program remotely.
A relationships-first kind of coach, he is trying to forge those bonds and keep them via text, phone calls and FaceTime.
"You're still trying to be a coach, a parental type and a friend," he says.
The strength coaches are overseeing the players' home workouts, most of which involve exercises that employ body weight because many players don't have their own weight equipment (players are currently not permitted to use the on-campus weight facilities).
Silverfield also is trying to stay on top of recruiting without any in-person visits: "I've probably hit up recruits more times than they want to hear from me."
But he also finds himself getting into deeper conversations with them, talking about more than football.
---
---
Recruits in turn have sometimes shared their homemade workout routines with Silverfield: "Grandma holding the cell phone and recording what they do."
MacIntyre points out that the NCAA, by rule, has to allow every team to get the 15 days of practice scheduled for the spring. Most teams hadn't started yet, but a few had completed most of their spring practice and a few others were several days in before being shut down.
But for college football teams to be able to practice together, government and health officials will have to be in accord on allowing events that bring together more than 100 people, instead of the 10 currently recommended.
And no one knows when that will be.
It's why Silverfield is working closely with the program's medical and performance staff to outline what a practice schedule might look like at various points on a timeline leading to the scheduled Sept. 5 opener at home against Arkansas State. Injury prevention is top of mind.
"Now, let's move the needle here," Silverfield says of evaluating the different scenarios, and how hard they might be able to push players.
For MacIntyre, he is sure of this much: The shorter the lead time, the more he must streamline to maintain the knowledge = confidence = playing fast equation.
"You have to simplify," he says.
Assuming next season happens, Saturdays will be about what they always are: The scoreboard.
"There are no excuses," Johns says. "It's a matter of making sure you score more points than the other guy."
Until then, the waiting game is its own game.
The work does not end.
Nor would Silverfield ever want it to.
"I tried sitting on my couch two straight hours and I hated it," he says. "I find enough stuff to do bothering our staff and players.
"I love my job."
Even when it's football business as unusual.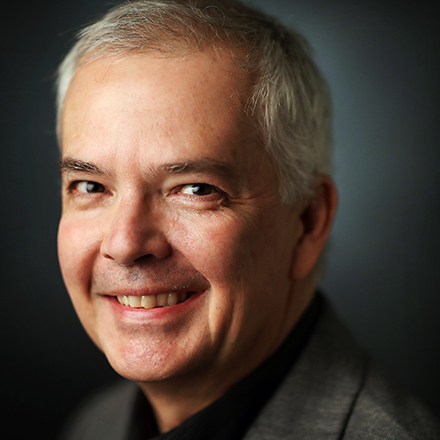 Don Wade
Don Wade has been a Memphis journalist since 1998 and he has won awards for both his sports and news/feature writing. He is originally from Kansas City and is married with three sons.
---