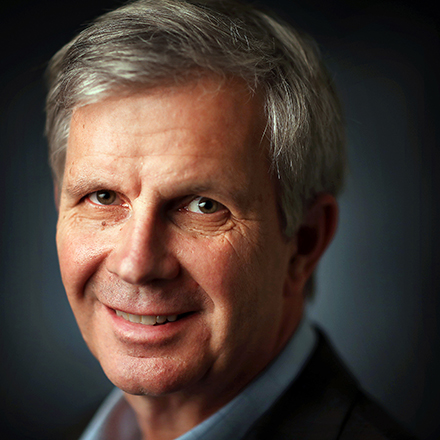 Daily Memphian
Geoff Calkins
Geoff Calkins has been chronicling Memphis and Memphis sports for more than two decades. He is host of "The Geoff Calkins Show" from 9-11 a.m. M-F on 92.9 FM. Calkins has been named the best sports columnist in the country five times by the Associated Press sports editors, but still figures his best columns are about the people who make Memphis what it is.
Who would win in a fight? A gorilla or a bear?
---
---
And what do we do at a time when there are no boys sitting around high school lunch tables to settle these important matters?
"We're decided to meet for lunch by video," said Foster Salvaggio, a junior at Christian Brothers High School.
"It just sort of happened organically," said Connor Billingsley, another junior. "Lunch is a time when you get together with friends. It's one of the best parts of high school."
Which is true, isn't it?
Most of us can still remember who we sat with at our lunch tables, no matter how many years it has been.
I sat with Andy Megas, Mark Baker and Jim Dompkowski. At a long table — we sat at the far end — right next to the cafeteria line.
The lunch table was like a clubhouse, with sandwiches and Oreos and brown paper bags. Or maybe the cafeteria lunch if they were serving pizza that day.
We'd talk about sports. And girls. And sports. And girls. And sports. And whether a bear or a gorilla would win in a fight.
"A lot of guys pick gorilla," said Billingsley. "But I think it's the bear."
Some things are timeless, aren't they?
But online learning has no lunch. Or, at least, no lunch tables. It has no cafeteria food, it has no swapping my sandwich for yours, it has no human connection and no friendship.
So when Billingsley, Salvaggio and their friends found themselves taking online classes at home, they decided to recreate their lunch table by video.
---
---
"We just started meeting up every lunch period," Billingsley said. "It's a lot like it usually is."
Andrew Wright was there, and so was Evan Anthony and Sam Lee and Alex Crews and Owen Fermi.
"It's an interesting table," said Salvaggio. "We have debates about weird, random things."
Online learning is a challenge for everyone. Teachers and students alike. Some students find that it's considerably easier than actually going to school. Some students find that it's considerably harder.
But there's simply no way it can offer the same kind of human connection.
So the Christian Brothers kids have found a solution to that. One that they'd like to suggest to any other kids out there who are feeling a little lost without their friends.
If we can have video happy hours and video church services, why not video school lunches?
Oh, and for the record, I'm going with the bear. A Grizzly bear weighs twice as much as a silverback gorilla. It has two weapons (bite and claws) compared to one for the gorilla (bite). It has a thick layer of fur to absorb blows. This doesn't seem close to me.
But figure it out at your own table. However that table may happen to meet.
Editor's Note: The Daily Memphian is making our coronavirus coverage accessible to all readers — no subscription needed. Our journalists continue to work around the clock to provide you with the extensive coverage you need; if you can subscribe, please do. 
---