Governor makes small business disaster declaration amid expected rise in COVID-19 cases
Editor's note: Due to the serious public health implications associated with COVID-19, The Daily Memphian is making our coronavirus coverage accessible to all readers — no subscription needed.
Gov. Bill Lee declared a small business disaster Wednesday, March 18, enabling the "backbone" of the state's economy to seek federal loans just as coronavirus cases are expected increase amid ramped-up testing.
---
---
Under the declaration, Tennessee small businesses and nonprofit organizations that sustain economic problems stemming from COVID-19 will be eligible to apply for disaster loans up of up to $2 million under the Economic Injury Disaster Loan program through the U.S. Small Business Administration.
"Most of my life, I ran a small business, and 95% of the businesses in this state are small businesses. It's the backbone of our economy and something we have a great deal of concern about," Lee said.
---
---
The governor noted 94% of the private sector is comprised of businesses with fewer than 50 employees, and they feel the brunt of economic downturns, he said.
The Lee Administration made a disaster request Wednesday to the federal Small Business Administration providing, access to low-interest loans if they suffer fallout from the coronavirus.
"This will be crucial for helping companies endure through the transition period from the beginning of this crisis to a point which they can stabilize their company and continue to operate and return to profitability," Lee said.
The governor called it a first step for the state but noted numerous pieces of legislation are moving through Congress that could help business and people survive the crisis.
Lee's paid family medical leave legislation is dead for the year because of a budget crisis. Yet some 15,000 state employees have permission to work at home, and about 8,400 more are to follow.
The governor made the small business declaration and discussed those figures as Tennessee's number of coronavirus cases climbed to 98. Four of those cases were confirmed in Shelby County, though that number paled compared to the number of confirmations in Davidson County, 58, and Williamson County, 24.
Health Commissioner Lisa Piercey announced the state ordered 570 ventilators Wednesday and expects to have 850 in hand soon. The ventilators will be held in a central location and distributed as the state sees clusters of COVID-19 cases, she said.
"We're going to see a big spike in the number of cases (nationally) in the coming days," Piercey said.
The commissioner said she doesn't expect a major increase in Tennessee, but added: "Not any more than we're already seeing." The state's number increased by 47% since Tuesday.
She explained that increases in testing will go up as more people seek treatment when they're feeling sick. The rate of test results turned in by private labs is outpacing the number done by the state, she noted.
Out of 369 tests completed so far by the state Public Health Laboratory, 24 were positive for COVID-19, and commercial and private laboratories confirmed 74 positive cases.
Piercey said the state has no backlog of tests, but she said private laboratories likely have a backlog because they operate nationally and could flood the state with results, driving up the numbers.
Private labs, though, aren't turning in figures for the number of tests they run on specimens, only the number of positives. Lee said negative tests don't help the state, only positives because they help the Department of Health pinpoint people who carry the virus so they can determine their travel patterns and other people they've contacted.
Fewer than 10 people have been hospitalized and no one has died as a result of the disease, Piercey said.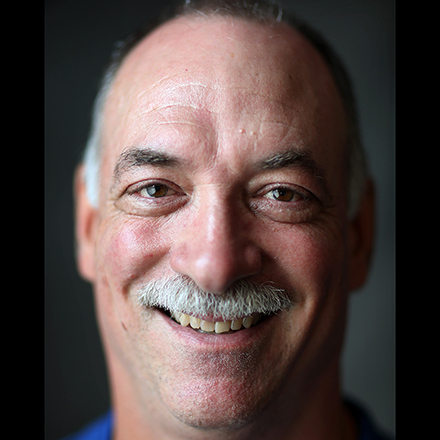 Sam Stockard
Sam Stockard is a Nashville-based reporter with more than 30 years of journalism experience as a writer, editor and columnist covering the state Legislature and Tennessee politics for The Daily Memphian.
---