Lawmakers demand governor-elect avoid conflicts with Lee Company
As Gov.-elect Bill Lee works at disentangling himself from the family-founded Lee Company, state lawmakers say he must take steps to avoid even the appearance of conflict with government contracts the company holds.
"I think the governor-elect just ran for office across the state, in part, based on his integrity," said Senate Minority Leader Jeff Yarbro, a Nashville Democrat. "And I think it is essential that there be no question about his conflicts or his ethics in dealing with state or local governments." 
Lee Company, which has done ample work for the state of Tennessee, including HVAC work on the Capitol renovation, no longer has state contracts in effect, according to the Department of General Services.
But it holds eight contracts with Metro Nashville worth a total of $17.5 million that are effective through November 2019 to July 2022. They deal mainly with building and maintaining HVAC systems and repairing appliances, and Metro has paid Lee Company more than $12.5 million on those contracts, according to Metro Nashville records.
Lee Company is also a contractor for Williamson County Schools under its HVAC maintenance and repair contract, making $346,000 during fiscal 2018-19 for work with the system, according to information provided by the system.
Since the five-year contract started in fiscal 2013-14, the system has paid Lee Company $850,000, the school system's figures show.
The governor-elect is set to separate himself from the company his grandfather founded in the early 1940s and said last week he is no longer active within the company, except in working with company leadership to "create this transition." He said he still has a company email account that notifies people he is no longer monitoring it regularly and forwards them to another email.
Lee is the company's sole shareholder but has a board of directors.
"We're working right now with our counsel to develop a structure to make sure there's no conflicts of interest, and that is in process, and we'll be announcing that in the weeks to come when we get that done," Lee said.
Asked how the restructuring involves local government contracts, Lee said, "That involves kind of looking at the whole package of how we're going to structure our company so that we don't have conflicts."
Lee said he anticipates finishing the task before his Jan. 19 inauguration.
State Rep. G.A. Hardaway, a Memphis Democrat who endorsed former Nashville mayor Karl Dean in the gubernatorial race, said he plans to look into Lee's decision on separating himself from Lee Company, the state's largest mechanical contractor, which has 1,200 employees and annual revenue of $225 million.
"I think any time we're looking at an elected official doing business with the governmental entity which they'll be serving, that transparency is No. 1, and then the ethics issues need to be reviewed," Hardaway said.
He contends the state needs to be "overly cautious" on such matters.
"If we don't believe there will be dire consequences when we don't have complete transparency, we merely have to look at Washington, D.C., and see the chaos that we're involved in now," said Hardaway, a frequent critic of President Donald Trump. "We can't trust what the motivation and incentives are for decisions made by the president, and we don't want to be in that same position with the governor."
A special investigator is probing the business dealings of Trump in connection with Russian hacking into the 2016 election to determine whether collusion was involved.
Nagging issue
Lee spent a good deal of energy during the recent campaign identifying himself as a political outsider, even though his company has done extensive local, state and federal government work.
In addition to its Metro Nashville jobs, Lee Company's website shows it has done work for Williamson County Schools, the Tennessee Board of Regents, the state of Tennessee and Redstone Arsenal in Huntsville, Alabama.
Leading up to the Nov. 6 election, Dean called on Lee to publicly disclose his state and local government contracts so people could see how much work the company did for Tennessee and other government agencies.
Lee did not respond to the requests of Dean or state Rep. John Ray Clemmons, a Nashville attorney who pointed out a 1981 state attorney general's opinion backs up state law prohibiting the governor from holding connections with government contracts of any type.
Clemmons, a Democrat, remains adamant about the governor-elect's need to resolve the matter so no questions remain, even about local contracts.
"As long as the Lee Company has any government contracts, either state or local, Bill Lee can no longer have ownership interest in Lee Company as of the day he takes the oath of office," Clemmons said last week.
He contends the law is clear on the matter and notes the attorney general's opinion "clarifies any dispute" about the point.
The only "gray area" would be whether Lee "can pull a Donald Trump" and hand the company off to a family member, Clemmons said, noting he and others would take "great issue" with such a move because it would cause a "clear conflict" and violate the spirit and intent of the law.
Furthermore, Clemmons said he doesn't believe Lee could hand the company over to a board of directors as the business continues to hold local and, possibly, state contracts over the next four to eight years, if he were to stay in office for two terms.
"I would argue under the law that he cannot simply create a straw party to hold and maintain the Lee Company while he serves as governor because before and after his tenure in office, he will directly profit from those contracts as the 100 percent sole owner of Lee Company," Clemmons said.
The law's intent is to stop the appearance of impropriety and conflicts of interest, so benefiting in any way from state or local contracts before or after his term violates the "spirit and intent" of the law, Clemmons added.
"He has to sell the company or remove himself entirely," Clemmons said.
Dick Williams, executive director of Common Cause, a group advocating for government transparency, says Lee Company should take the same steps with local government contracts as it did with state contracts in closing them out, even if the governor doesn't have a direct influence over local government jobs such as those with Metro Nashville.
Williams said he doesn't believe Lee will need to divest himself of the company, but he should at least reach a point where he's not making day-to-day decisions.
A problem would arise, however, if Lee were to support legislation or policy somehow favoring his company over other similar companies, Williams said.
"The idea is to get to where he is not making ongoing decisions that would affect his personal wealth by administrative or legislative action that he is in charge of," Williams said.
Williams encourages the Lee administration to renew policies adopted by former governor Phil Bredesen – and rolled back by Gov. Bill Haslam – requiring the governor and his cabinet to disclose information about their personal income outside of state salaries. Haslam and Lee have declined to release their income tax returns, Lee saying it is proprietary information that could affect his company.
"I thought that was a very good, broad set of policies and regulations that covered not only himself (Bredesen) but I think his whole administration, his cabinet," Williams said of Bredesen's rule.
Lee might not have to adopt that policy word-for-word but should enact rules giving the public confidence his cabinet is "advancing the state as a whole" instead of favoring his cabinet "individually or their families," Williams said.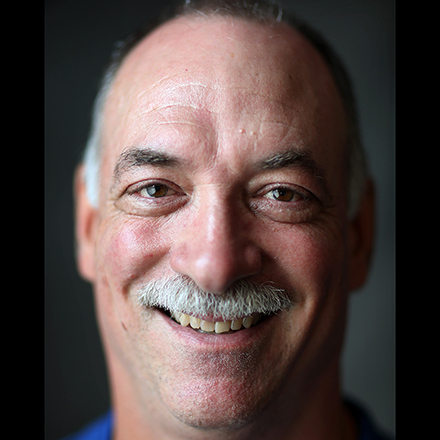 Sam Stockard
Sam Stockard is a Nashville-based reporter with more than 30 years of journalism experience as a writer, editor and columnist covering the state Legislature and Tennessee politics for The Daily Memphian.
---