Legislature passes governor's voucher bill amid dollars dispute
NASHVILLE – The Legislature adopted Gov. Bill Lee's voucher legislation Wednesday, allowing public dollars to be used to send children to private schools.
The approval came out of a hotly contested compromise report despite doubts raised about its long-term financial implications. Some estimates are that the program could end up costing about $169 million by fiscal 2023-24. The estimate by Gov. Bill Lee's administration was $125 million through five years. 
The Senate voted 19-14 to approve the compromise report – two more than needed for passage – even though Democratic state Sens. Raumesh Akbari and Jeff Yarbro challenged the projected cost of a conference committee report put together by Republican state Sen. Brian Kelsey.
Hours earlier, the House voted 51-46 to adopt the plan. The bill now goes to Lee for his signature.
Kelsey, a Germantown Republican, said the program will cost $28.7 million the first year because the state won't see a projected 5,000 students take the education savings account funds.
"That is all we are on the hook for going forward, according to this language. Even that is subject to appropriation," said Kelsey, a Germantown Republican who also represents East Memphis and Cordova.
Senate Minority Leader Jeff Yarbro of Nashville argued the state will end up funding only about half of the amount the program is committing to pay.
State Sen. Bo Watson, a Hamilton County Republican who chairs the Finance Committee, said afterward the program will be fully funded, though he acknowledged during debate the Senate might have to come up with extra money.
State Sen. Steve Dickerson of Nashville told the chamber, "Fuzzy math like this is how majorities become minorities," referring the supermajority control Republicans hold.
Aside from the financial dispute, some Republican senators vehemently opposed the bill.
State Sen. Todd Gardenhire of Chattanooga contended a portion of the bill saying children born to undocumented parents won't be eligible for the ESA funds would violate the 14th Amendment.
"Whether you like it or not, these children are here. I would rather educate these children, get 'em a job and let them pay taxes. If they are educated, they will become assimilated into our society," Gardenhire said.
And state Sen. Frank Nicely, considered the sage of the Senate from Strawberry Plains in East Tennessee, argued the proposal creates an entitlement program, not a pilot program as Kelsey and supporters claimed. The Legislature is supposed to receive a report from the comptroller's office after three years.
"Entitlements are like a cancer, they keep growing and growing and eventually they kill the hosts," Nicely said, chastising legislators who openly call the measure a "flawed bill" but say they want to support the governor.
Nicely also pointed out it fully funds ESAs for Islamic schools in Nashville and Memphis without paying the full cost of tuition to Christian schools that cost in the $15,000 range.
House action gets heated
The House barely got more than the 50 needed for passage, with two members, state Reps. Brandon Ogles, R-Ogles, and Martin Daniel, R-Knoxville, registering their votes late and requesting to be added to the final tally.
Before the tight vote, House Minority Leader Karen Camper adamantly opposed the legislation and accused a conference committee that came up with the bill Wednesday morning of excluding Democrats' voices.
"Members were given a report they had no input into. It was drafted, probably circulated amongst the other members on the other side, and the minority voice was not heard yet again," said Camper, a Memphis Democrat.
State Rep. G.A. Hardaway issued his own dire warning about the legislation, arguing it is not a pilot program – as advertised – because it has no ending date for evaluation. Hardaway called the measure constitutionally suspect and said it will likely lead to the spread of education savings account across the state, eating into rural counties' tax dollars.
The Memphis Democrat further contended it is likely to create segregated school systems.
"We're about to move the clock back to the '50s and '60s. We will see worse segregation in the coming years than you have seen in your lifetime," Hardaway said.
Conference committee action
Early Wednesday morning, Kelsey, saying he was the only one who'd seen the conference committee report, ferried the new voucher bill to passage in a committee meeting Wednesday morning with Akbari the only legislator to object on the 10-member panel.
Kelsey and Gresham said they had worked together to come up with a proposal the committee could consider. But even though Kelsey gave an explanation of the bill, little time was allowed for members to digest the document.
Akbari asked if members would be allowed to read the bill. Gresham responded that Kelsey did a good job of hitting the highlights and said Akbari should "scan" the document before voting.
"I trust, but I like to verify," said Akbari, chairman of the Senate Democratic Caucus.
Considering the consequence of the bill and the amount of time dedicated to discussion in the conference committee, Akbari voted against the conference report.
Under the legislation, called a pilot program, students in Shelby County Schools, Metro Nashville Public Schools and the Achievement School District, located mainly in Shelby County, students would be able to apply for education savings accounts at the state average of about $7,300. Those districts would receive state funds to replace any money they lose when students transfer.
The program will be limited to 5,000 students the first year, then 7,500, 10,000, 12,500 and 15,000 in the fifth year and thereafter. If participation doesn't hit 75 percent of those numbers, the maximum number of students would remain in place in following years.
In an effort to keep rural legislators in the fold, the bill offers excess money in the fund to any districts with Priority schools not covered in the pilot program.
"I feel 100 percent confident we will not reach those caps and will end up with more money for rural districts," Kelsey said.
And after the third year, the funds would be split between all systems with Priority schools, except those with ESA students, as the state expects to continue pouring $25 million annually into a grant fund.
The Legislature's Fiscal Review Committee projected a shift from local education agencies of $36 million the first year in fiscal 2021-22, escalating to $110.6 million in fiscal 2025-26.
Family income limits would be set at twice the federal free lunch amount, about $65,000 for a family of four. Parents would have to verify their income with a federal income tax return or proof of enrollment in the state's Temporary Assistance for Needy Families program. The Senate version would have required a W-2 form, pay stub or other income verification.
"This document is much more stringent than that and much more constitutionally defensible," Kelsey said.
The bill also contains a provision making ESAs a state benefit, which undocumented children would not be able to use.
Students who receive ESA funding will be required to take English and math sections of the TNReady test but not science and social studies sections of the test. Homeschooling is eliminated as well.
House debate
The House bill approved last week would have required parents to show a driver's license, birth certificate or visa/green card, a provision considered unconstitutional because it would have been seen as a test of immigration status for children.
Despite the income documentation rules, Rep. Antonio Parkinson contended it would enable undocumented immigrants to use the ESA money, because undocumented immigrants file income taxes and receive TANIF money.
"I look forward to all of you members voting to allow undocumented immigrants receive ESAs," said Parkinson, a Memphis Democrat, raising a point expected to bother some conservative lawmakers.
The bill's sponsor, state Rep. Bill Dunn, a Knoxville Republican, responded that Parkinson was incorrect. And other lawmakers said federal law prohibits undocumented immigrants from receiving benefits.
The bill doesn't specify an end date for the pilot program to be reviewed. But supporters said it would be considered a pilot because it is limited to systems with 10 schools on the Priority list.
The State Comptroller's Office would make a report on the program after three years – rather than the Department of Education, which could "potentially be biased" – and let the Legislature decide whether to continue funding the program, according to Kelsey.
The conference committee report contains rules for student-athletes, as well, stating those who transfer would be ineligible for one year.
The report also has a severability clause keeping the measure intact if any part of the bill is struck down in court. The last provision says local school boards don't have authority to take legal action against the state.
Shelby County Schools and Metro Nashville Public Schools this week threatened a lawsuit against the state, contending the bill would violate the U.S. Constitution by limiting it to their systems.
House Democratic Caucus Chairman Mike Stewart called the bill "totally circular."
If a judge rules a law can't apply to Davidson and Shelby county, for the reason federal Judge Hardy Mays found a small schools bill was unconstitutional, the measure will be thrown out, Stewart predicted.
"This will have absolute statewide application if the judge, as we suspect, rules that Davidson and Shelby limitation doesn't hold," Stewart said. "The effort to jam this through is done in hope people will not read the conference report and understand that anybody who thinks this won't have statewide application just doesn't understand the underlying law. This is not really controversial. I don't think there's a lawyer in this state who won't disagree."
Shelby County House members voting for the measure were: state Rep. John DeBerry, D-Memphis, state Rep. Tom Leatherwood, R-Arlington, state Rep. Mark White, R-Memphis.
Shelby County House members voting against the bill were: Minority Leader Karen Camper, D-Memphis, state Rep. Jesse Chism, D-Memphis, state Rep. Jim Coley, R-Bartlett, state Rep. Barbara Cooper, D-Memphis, state Rep. G.A. Hardaway, D-Memphis, state Rep. London Lamar, D-Memphis, state Rep. Larry Miller, D-Memphis, state Rep. Antonio Parkinson, D-Memphis, state Rep. Dwayne Thompson, D-Cordova, state Rep. Kevin Vaughan, R-Collierville.
Shelby County delegation senators voting for it were state Sen. Brian Kelsey, R-Germantown and state Sen. Paul Rose, R-Covington. Those voting against it were state Sen. Raumesh Akbari, D-Memphis, state Sen. Katrina Robinson, D-Memphis, and state Sen. Sara Kyle, D-Memphis.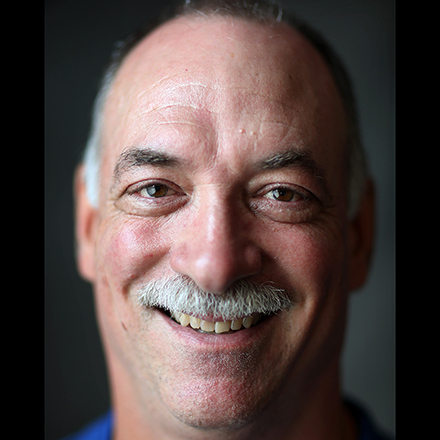 Sam Stockard
Sam Stockard is a Nashville-based reporter with more than 30 years of journalism experience as a writer, editor and columnist covering the state Legislature and Tennessee politics for The Daily Memphian.
---