Even in East Tennessee, gubernatorial candidates keep Memphis on the mind
Memphis is about a nine-hour drive from Kingsport, but the city's major topics were still on the minds of Tennessee's two top gubernatorial candidates in the second gubernatorial debate, an East Tennessee event in which they sparred a bit for the first time.
Asked how the eastern region could rise to the top economically, Democratic candidate Karl Dean pointed out Tennessee has to invest in the basics such as public education, public safety and economic development to complement its good climate and business-friendly environment, which he used to help increase jobs by 70,000 as Nashville's mayor.
Health care fits into the equation, too, Dean said, noting the Memphis Regional Megasite is located in Haywood County but where the hospital closed. In part, he blames the Legislature's refusal to expand Medicaid on the closure of about 10 hospitals statewide and continually points toward the philosophical difference between himself and Republican candidate Bill Lee on the need to widen Medicaid coverage.
"It's boarded up, and that doesn't help," Dean said of the Haywood hospital. "It's taking care of having a strong community, knowing what your strengths are, talking about them."
On top of that, he said, communities need to recognize the importance of technology, developing talent and understanding "the importance of tolerance. That's a recipe for success."
Earlier, he accused Lee of talking about a 15- to 20-year plan to change health care when the situation is urgent and the state is losing $1 billion annually in its federal share for Medicaid expansion.
"This is a real problem affecting real people in Tennessee right now," Dean said.
Lee, who opposes Medicaid expansion and calls the health-care system "fundamentally flawed," told the audience expanding Medicaid could hurt the state financially and noted TennCare nearly bankrupted Tennessee several years ago before tens of thousands of people were removed from the rolls.
"Taking federal money is not free money," he said.
Answering the education question, Lee said the state needs to "seriously change" the way it looks at high school education. That means talking to students in the eighth grade to determine whether they want to be a doctor, lawyer, cosmetologist, coder or welder, he said, then offering them "a pathway for all of these choices. That's how we create a skilled workforce, and that's how we attract industry to Tennessee."
Following up to Dean's answer but not rebutting it, Lee said the state's educational system "has to be challenged." He pointed out Tennessee is in the bottom half nationally in public school outcomes.
"We can do better than that," Lee said. "I recently received the endorsement of the largest school district's superintendent in our state (Dorsey Hopson) in Shelby County public schools. He and I have met and worked together. They're making innovative, creative changes there, and that's what we need to do in our public school systems across the state."
Lee apparently was referring to Shelby County Schools' Innovation Zone schools, which provide more resources and autonomy in an effort to bolster schools where students performed poorly on the state's standardized test. Officials say iZone schools are making better progress than about 30 schools placed in the state's Achievement School District, most of which are charter schools in Memphis.
The recent endorsement of Lee by Hopson, an appointed official, caught some Memphians off guard, especially considering Lee has said he supports vouchers, the use of public dollars to send students in struggling schools to private institutions.
State Rep. G.A. Hardaway, a Memphis Democrat who endorsed Dean's campaign from the outset, called Hopson's endorsement of Lee a bad decision this week and said he should stick with following school board policy or "move on."
Money for schools
Dean on Tuesday brought up his efforts to keep education funding in tact during the Great Recession and 2010 Nashville flood and then to ultimately raise it 37 percent, saying the state should "do nothing to take away from the strength of education."
With that, he noted the biggest differences between him and Lee lie in their views on education programs. He pointed out Lee supports arming teachers to increase safety and providing vouchers for students to go to private schools, a move he said "slowly undermines" public schools.
Lee responded, saying the state "can't do anything that's going to diminish the quality of education." He did not answer Dean's statement on supporting vouchers but described his involvement with a YMCA education program in which he mentored an inner-city youth in Nashville for five years who was failing every class before switching to a charter school.
"The kid's future was transformed," Lee said, adding his children went to public and private schools and home school.
Given a chance to respond, Dean pointed out it is illegal in Tennessee to have a private charter school. "We really need to step up our civic education in high school," he said.
The candidates also clashed somewhat when asked how they would pay for education reform. Dean reiterated his efforts as Nashville's mayor when he prioritized education funding during tough economic times.
Lee told the audience he had experience managing a quarter-billion-dollar budget and had to lay off workers when the Lee Company, the state's largest mechanical contractor, went through a financial crisis.
"In private business, if you don't manage a budget, you go bankrupt. In government, if you don't manage a budget, you raise taxes," he said, a refrain he used several times to make the point government can't solve every problem.
Despite insisting government can't be the solution to opioid and education problems in Tennessee, Lee also said he would create an office of faith-based initiatives to deal with social problems.
Earlier in the debate, Lee also said increasing funding for public education would not solve the state's problems.
Dean disagreed on both of those points, though, and said, "I have been in government, and that's not how it works" in regard to Lee's point on raising taxes. He contended savings can be made if leaders look for them, but he noted, "Nobody in Tennessee can seriously argue we're spending too much on education. We're not."
The state's largest school systems, including Shelby County Schools and Metro Nashville Public Schools, are tied up in a lawsuit with the state over funding. Dean has said he would open the Basic Education Program to review how money is allocated through the funding formula to see if urban and rural school districts are funded fairly.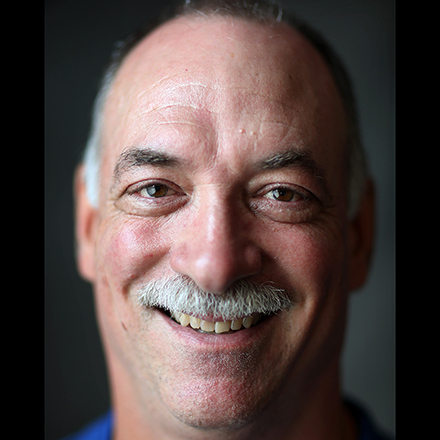 Sam Stockard
Sam Stockard is a Nashville-based reporter with more than 30 years of journalism experience as a writer, editor and columnist covering the state Legislature and Tennessee politics for The Daily Memphian.
---