Collierville construction company proposes Nutbush landfill
An area of Nutbush that is often used for illegal dumping could become a full-time landfill operation.
TI Properties, owner of approximately 85 acres of vacant land between a residential neighborhood in Nutbush and Interstate 40, wants to modify approved uses of its land to allow a construction/demolition landfill.
TI Properties applied to the Memphis & Shelby County Land Use Control Board with Collierville-based Blaylock & Brown Construction Inc., which is listed as the developer of the landfill.
"Currently, the area is vacant and subjected to indiscriminate, illegal dumping," JWS & Associates Engineering Consultants, said on behalf of the applicant. "Implementing a regulated landfill operation on even part of the property will create an atmosphere of activity which will discourage the illegal dumping activity and provide a constant, positive presence in this area."
In January, the Memphis City Council unanimously voted against Memphis Wrecking Co.'s application to expand its Frayser Landfill and Recycling Center and to start accepting construction byproduct and yard debris.
Without the expansion, Memphis Wrecking Co. only has two more years to operate in Frayser before filling to capacity.  
The plan was heavily opposed by the Frayser community since the landfill is located near Whitney Achievement Elementary School, a park and residential homes.
With so much push back from the community, the City Council also established a six-month moratorium on building permits and occupancy certificates for new construction debris landfills in the city.
TI Properties and Blaylock & Brown want to use the construction debris landfill as an "economic engine." 
"It's an effort that we're undertaking to revitalize some areas within the City of Memphis that have a lot of potential for development opportunities, but have been overlooked or passed up for one reason or another even though both properties already had approval for activity," said Norman Brown III, president of Blaylock & Brown. "We are repurposing construction waste materials and using it to improve the property to make it functional in the future." 
Blaylock & Brown received approval from the Land Use Control Board earlier this year to establish a construction debris landfill at 5559 Shelby Oaks.
In a flood-prone area of the Wolf River, when the landfill is full and covered with dirt, it will enable the land to be used for commercial development for the first time.   
"We had been looking at sites that had been passed up, overlooked; it was not feasible in the past to develop the properties," Brown said. "The methods we use make it feasible, and you end up with sites that can accommodate development." 
The Shelby Oaks site is designed to allow the development of buildings, including stores, industrial uses and commercial applications. The developers are currently working through the permitting process with the Tennessee Department of Environment and Conservation.
 Brown said he is not yet sure what the Nutbush site will be able to accomodate as designs have just started. 
The revenue from the landfill will also provide funding for other amenities within the 85-acre planned development in Nutbush.
"Existing natural areas and buffer areas will be improved with passive recreation amenities such as playgrounds, walking trails and general open space areas," JWS & Associates said on behalf of the applicant.
The landfill will contribute revenue to a community development fund for the long-term maintenance of the recreation areas. The fund would be managed jointly by the landfill operator, property owners and representatives of the community.
With increased activity and security on the site, the applicant also anticipates related "spin-off development" such as warehouses, mini storage, solar farms, agriculture and lawn, tree and garden services, to name a few.  
The Shelby Oaks landfill is anticipated to fill up in four years. The Nutbush landfill will take at least 10 years to reach capacity, Brown said, as it will be used in phases. 
"There's more and more redevelopment with Mayor Strickland's focus on eliminating blight and asking people to not drive by and forget about properties but go in and develop them," Brown said.
With more construction in the city limits, Brown is trying to bring construction landfills closer to the source of material, while creating more developable land. 
"It's a win-win situation," he said. 
The initial estimate of excavation volume for the landfill is 445,000 cubic yards. The excavated soil will be stock piled on the site and used for berm construction to cover construction waste.
 To ready the site, developers are proposing an additional curb cut on Wales Avenue to allow truck access, an asphalt paved entrance, internal gravel access road and mechanical separation of recyclable materials. The site lies between the Jackson Avenue and Covington Pike exits of I-40. 
Recyclable material will be removed from the site daily, or placed in containers for subsequent removal, to an off-site processing facility.  
Noises from landfill operations will be limited to truck traffic and compaction equipment. The noise of operations will be significantly less than traffic noise from the nearby interstate, the applicant said.
Material received at the landfill is resistant to decomposing and should not create a foul odor.
With residential property to the west of the site, the developer is planning to install fencing, berms and landscaping.
Proposed operating hours are Monday through Friday from 7 a.m. to 6 p.m. and 7 a.m. to 2 p.m. on Saturday.
Meanwhile, a developer who was approved for a new ground-up building in South Memphis in 2012 will once again bring his plans before the Land Use Control Board.
Moe Abuhmud hopes to build a new 4,400-square-foot retail building on a vacant lot located at 342 E. McLemore Ave. near the corner of Fourth Street.
Since more than five years have passed since Abuhmud's plans were approved by the LUCB and City Council, he has to re-submit them.
"Due to economic conditions the owner did not pursue development of the site during the five-year approval period," David Bray, principal of the Bray Firm said on behalf of Abuhmud in a letter of intent. "At this time the owner wishes to move forward with the plans."
Both applications will be considered by the LUCB during its meeting Thursday, Dec. 13, beginning at 10 a.m. in the Memphis City Council Chambers.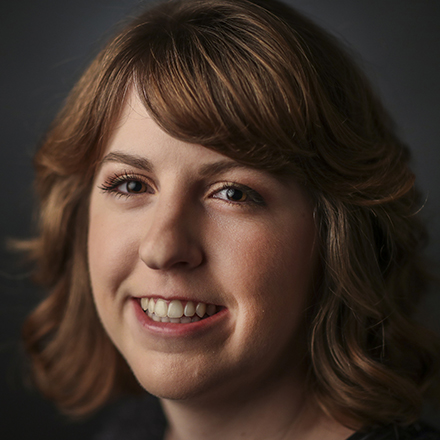 Michelle Corbet
Michelle Corbet covers business for The Daily Memphian. Prior to, she was a reporter at the Memphis Business Journal. A native Memphian and University of Memphis graduate, Michelle covered business in Conway, Arkansas after college. Michelle got her start covering business as an intern at The Commercial Appeal.
---