Downtown Memphis ramps up retail recruitment strategy
At a time when brick-and-mortar retailers are competing with e-commerce, Downtown Memphis is trying to figure out if it can support retail at all.
Board members have tasked Downtown Memphis Commission (DMC) staff with concentrating more efforts on commercial vibrancy and adding more retail options Downtown.  
"That's easier said than done," said Brett Roler, DMC vice president of planning and development. "Retail follows rooftops. The No. 1 incentive we can provide to small businesses is customers — people."
For the past eight years or so, the DMC has concentrated its incentives on increasing the population, or growing the customer base, through the building of apartments.
"We haven't solved the problem of how to have a thriving retail climate Downtown, but we're working on it," Roler said.
Since 2016, the DMC has provided seven locations where more than 70 small, local businesses could try their hand at a Downtown location through the Open on Main pop-up retail initiative.
The initiative has resulted in two permanent leases — B. Collective, a collection of local artists' works at 147 S. Main St., and Buff City Soap, at 101 S. Main St., as well as some businesses in the nearby Medical District.
"(DMC) provided the space for six months lease-free to make sure it was sustainable and this building was right for us," said B. Collective owner and artist Bridget Ann McClusky.
Within a couple of days after opening, McClusky began engaging with landlord Belz Enterprises about a permanent lease.
In the beginning, customers were mostly tourists, but locals are starting to frequent the shop as well.
"Just (Tuesday) morning, a woman drove all the way from Collierville to start Christmas shopping," McClusky said.
In addition to hand-made goods and art, B. Collective also stocks necessities such as lip balm and soap.   
When they don't have something someone needs, McClusky struggles to suggest a nearby place where they can buy it.
"I wish I could direct them somewhere," she said. "There are so many empty spaces around here. I get asked all the time, why am I the only shopping, and I tell them we're trying, but it is a huge problem with rents being too high."
The DMC helped B. Collective negotiate a lower payment in its lease with Belz.
"Belz told me the space sat empty for five years before me coming in. Since I've been here, people have asked about it and they have been able to lease other spaces seeing something can thrive," McClusky said. "I've been able to tell, in the past couple of months, things are coming alive."
Developers favoring apartments over retail
Last month, developers Hamilton & Holliman told the DMC they were cutting what was 8,000 square feet of retail space in their mixed-use project down to 5,000 square feet.
"This speaks to some of the challenges of leasing retail space," Abram Lueders, the DMC's planning and development analyst, told board members at the Nov. 13 Center City Revenue Finance Corp. meeting. "They have trimmed down retail on the side, but will still have retail facing Carolina (Street)."
Hamilton & Holliman is building a $10.4 million mixed-use project at 27 W. Carolina St. that will incorporate retail into an apartment project in the residential-heavy south end of Downtown.
The development is next to retail enterprise Loflin Yard, which has become a shared backyard for the apartment and condo-filled neighborhood.
---
"For the market to be healthy in the long-term, we have to mix in quality-of-life amenities including retail — places to go, things to do. It's vitality important we also have retail projects coming online."
Brett Roler, DMC vice president of planning and development
---
"In addition to a shared backyard, a corner convenience store, a place to pick up dry cleaning or attend a fitness class, those all seem consistent with building the kind of complete neighborhood we're trying to build Downtown," Roler said.  
Developers are looking for the strongest market to put their money in and currently, with favorable loans, high occupancy, low vacancy and a high rent per-square-foot, their best bet is market-rate apartments.
After the Nov. 13 CCRFC meeting, project consultant Andy Kitsinger, principal consultant at Development Studio LLC, said, it's critical to have enough room for apartments and the amenities that are required like a leasing office and fitness center. He said the Hamilton & Hollimon "space turned the corner so it didn't have street frontage. It was really space that without the street frontage would have made it harder to lease. It was site specific."
With more people living Downtown, the DMC and its board members recognize in order to keep them, the area will also need commercial services.   
"For the market to be healthy in the long-term, we have to mix in quality-of-life amenities including retail — places to go, things to do," Roler said. "It's vitality important we also have retail projects coming online."
Creating a retail playbook
Thinking long-term, the DMC worked with New York-based retail consultant Larisa Ortiz Associates on a study that identified five nodes of Downtown that have a high probability for retail and how the DMC's Center City Development Corp. (CCDC) board can be more aggressive in addressing vacancy in ground-floor spaces. 
Historically, the CCDC has invested resources in permanent improvements such as façade grants that will outlast any one tenant. The commercial strategy will be a shift to also find ways of supporting tenants. 
"(Larisa Ortiz Associates) did a lot of work on what we could support; how much we would need to grow to be able to support certain retail; identifying what the best opportunities are and then, what incentives we should think about," said DMC president Jennifer Oswalt. 
Still in draft form, in the coming months, the DMC plans to present the retail study to the CCDC board, which will then direct them on what pieces to implement first.
"Downtown has some great things happening in respect to retail and commercial activity, but there are too many gaps separating the good things that are happening," Roler said. "One of the guiding principles of our work will be to fill in those missing teeth in the smile."
The study identified places that already have thriving commercial districts, like Harbor Town, and others where the potential is high, including the area where Second Street intersects with Beale Street, Oswalt said.  
"At some point, I hope that we've built the Downtown population up enough that very little incentive is needed to support retail and commercial uses," Roler said.
Hiring a commercial strategist
While all staff members will use the retail playbook, the DMC is also looking to hire a commercial strategist who will wake up each day solely focused on executing the plan.
The commercial strategist will be the point person for businesses interested in Downtown and actively recruit businesses that have a high probability of being successful.
The commercial strategist will also be in charge of expanding the Open on Main pop-up program.
Currently, Tako's Treasures, a vintage clothing store for modern shoppers, is in the DMC's pop-up space in the former Life is Good store, at 100 Peabody Place, suite 175. 
"We hope, contingent on funding and property owners being willing, to have four or five locations running concurrently in the spring through the end of the year," Roler said.
The program could easily lend itself to targeting successful businesses in other parts of the county that want to open a Downtown location, he said, like Buff City Soap.   
Buff City started in Bartlett and quickly grew to multiple locations. The soap company started as a Main Street pop-up in the summer of 2017 and by December had a permanent location.  
The DMC could potentially attract a professional who specializes in retail recruitment and retention from a larger city. Other candidates might include professionals with experience in commercial real estate, architecture, design, sales or someone who has successfully run a small business themselves.
The No. 1 listed requirement for the position is a passion for Downtown Memphis, Roler said.
"That's not a joke or snide ad, that's the most critical thing to be successful at the DMC is loving this place and wanting to make it better."    
The deadline to apply is Dec. 19 at 4 p.m. Interested candidates can send a resume and cover letter to DMC office manager Christine Taylor, at taylor@downtownmemphis.com.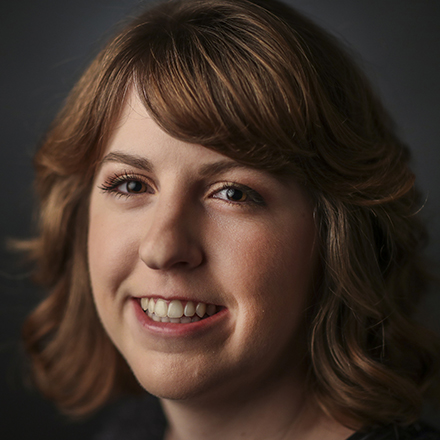 Michelle Corbet
Michelle Corbet covers business for The Daily Memphian. Prior to, she was a reporter at the Memphis Business Journal. A native Memphian and University of Memphis graduate, Michelle covered business in Conway, Arkansas after college. Michelle got her start covering business as an intern at The Commercial Appeal.
---