Memphis boy, 9, killed in crash of bus carrying Orange Mound youth football team
An early morning bus accident in Arkansas claimed the life of a 9-year-old Memphis boy and injured at least 45 others on Monday, Dec. 3, Arkansas State Police said.
The child has been identified as Kameron Johnson, according to Saline County, Arkansas, coroner Kevin Cleghorn. Cleghorn said because Johnson was a minor he would not release a cause of death. 
According to posts on Facebook, Johnson's nickname was "Kam Kam" and he played for the Memphis Wolfpack youth football team that is part of the Orange Mound Youth Association (OMYA).
At around 2:40 a.m., a charter bus carrying the Orange Mound youth football team back from a championship game in Fort Worth, Texas, overturned along Interstate 30, just west of Benton, Arkansas.
"An initial statement from the driver of a charter bus that crashed earlier today indicates that she lost control of the vehicle causing it to roll off Interstate 30 west of Benton, Arkansas about 2:40 a.m.," according to an email from Bill Sadler, public information officer for Arkansas State Police.
The bus, owned by Scott Shuttle Service in Somerville, Tennessee, was transporting members of the OMYA Football All-Star Team, which is made up of at least four teams that play for the league. They traveled to Texas over the weekend to play in a youth football championship tournament at Timber Creek Football Stadium in Fort Worth, outside Dallas.
The Achievement School District in Memphis said in a tweet that several of the students on the bus were their students, including Johnson. 
Our prayers are with the students and families involved with the tragic bus accident in Arkansas. Several ASD students were on the bus. We are working to offer support.

— ASD (@TN_ASD) December 3, 2018
The injured survivors, mainly children, were transported to Arkansas Children's Hospital in Little Rock.
During a 2:45 p.m. press conference Monday at the Little Rock hospital, staff said 26 children ages 9 to 13 had been brought there for injuries that ranged from broken bones to lacerations. They said 22 of the children had been discharged. Four were admitted to the hospital and are in stable condition.
Chanda Cashen Chacon, CEO and executive vice president at Arkansas Children's Hospital, said the hospital has provided food, clothes, transportation and counseling to the children and their families.
She said hospital staff received a message from Memphis' Le Bonheur Children's Hospital thanking them for caring for the children from Memphis.
"We are not making families available for interviews and we ask that you respect them on this difficult day," Chacon said.
The other injured are being treated at hospitals in Saline and Pulaski counties, police said. 
After news of the crash came out, support on social media began pouring out for those involved.
Memphis Mayor Jim Strickland tweeted his condolences. 
On behalf of all Memphians, our hearts and prayers go out to the Orange Mound children and their families involved in this morning's tragic bus accident in Arkansas.

— Mayor Jim Strickland (@MayorMemphis) December 3, 2018
The Independent Youth Football League shared this note on Facebook:
Meanwhile, Arkansas Children's Hospital announced they have set up a family center for relatives of the victims they are currently treating.
Arkansas Children's Hospital in Little Rock has received over 20 patients at its ER from the bus accident on I-30. Families needing information should call the main hospital at 501-364-1100. A family center is set up. Families can come to the main entrance & will be taken there. pic.twitter.com/a4FZKMGAp2

— Arkansas Children's (@archildrens) December 3, 2018
Shelby County Schools and SchoolSeed Foundation created a fund to help the families of Monday's bus crash, while the Achievement School District and SchoolSeed created a fund to contribute toward Johnson's funeral.
---
Reporter Patrick Lantrip contributed to this story.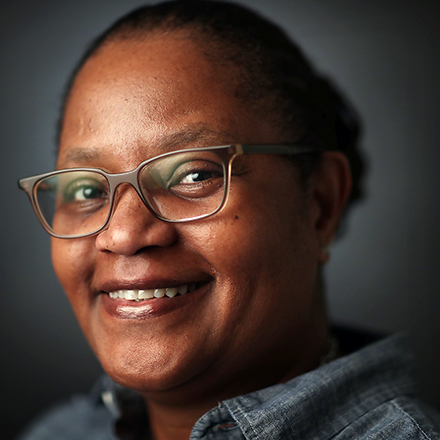 Yolanda Jones
Yolanda Jones covers criminal justice issues and general assignment news for The Daily Memphian. She previously was a reporter at The Commercial Appeal.
---