Plan to replace office building with car wash delayed as opposition mounts
The business proposing to replace the Century Building with a car wash sought and received a 30-day hold as City Hall received 23 opposition emails from neighbors, even from Sun Studio and a New Orleans resident.
The Office of Planning & Development also expressed concerns about the plan for 3294 Poplar, just east of Holmes and East High School.
"We are looking again at our site plan with regard to landscaping and layout,'' project consultant Brenda Solomito Basar of Solomito Land Planning said in an email to The Daily Memphian. "We are also looking into modifying the building elevations. The additional time will give us this opportunity.''
Blue Water Wash LLC had been set to go before the Board of Adjustment on Dec. 19 to request zoning variances so it could build a car wash at the northwest corner of Poplar and Century.
That's where the four-story, midcentury modern Century Building has stood as an office building for about 50 years. The site is also next to the shaded street of residences along Century.
Charles Ryan, of Memphis Enterprises LLC, which owns the Century Building, has said that renovations had failed to make the office building financially successful.  
"I am concerned that a car wash would cause a tremendous amount of traffic and noise to our residential street which would affect the safety of our residents – many of whom are children – and negatively impact our quality of life,'' Theresa O'Toole, an 18-year-resident of Century, wrote in an email to the Office of Planning & Development.
Nina Kathleen Jones, operations manager at Sun Studio, wrote, "I am writing you today to express my opposition to the demolition of the Century Building and especially for the sake of a car wash. Memphis is known worldwide for our history – if we continue to destroy that, what do we have left? The answer is a city full of Family Dollars and Car Washes.
"Ask any Memphian if they know what the century building is and they will say yes. Demolishing this building would be a mistake,'' Jones wrote.
---
TOM BAILEY: Century Building would be razed for car wash
---
A New Orleans architectural historian, Brook Tesler, emailed OPD to say she lives around the corner from a car wash in New Orleans, adding, "I can speak from experience that it not only lowers property values but creates problems for residents (e.g. after dark required lighting is bright and intrusive – into our homes, the traffic increase is dangerous for children of our neighborhood as these children still play outside, etc.)
"While losing such a wonderful example of mid-century modern architecture is never ideal…, replacing it with something that is both detrimental to the community of residents and that the residents so obviously oppose is irresponsible,'' Tesler wrote.
The city and county's Office of Planning & Development also has some issues with the proposal, Planning Director Josh Whitehead said in an email to the Daily Memphian.
The Century Building property comprises three lots. The two facing Poplar are commercial and would allow a car wash. But the third lot closest to the houses on the north is zoned residential. The developer who built the Century Building in the 1960s received a Board of Adjustment variance to use that third lot for parking for the Century Building.
"The Office of Planning and Development's main concern with this application is that it represents a great intensification of the Board of the Board of Adjustment's original 1964 approval,'' Whitehead wrote. "The 1964 approval permitted an accessory use, a parking lot, to an office building principal use.
"Office buildings are more compatible with residential uses given their hours of operation.''
In addition, the board's approval in 1964 required that the front yard of that residential lot be maintained. "The current application would place a commercial principal use on the residentially zoned lot with the old front yard largely eliminated,'' Whitehead said.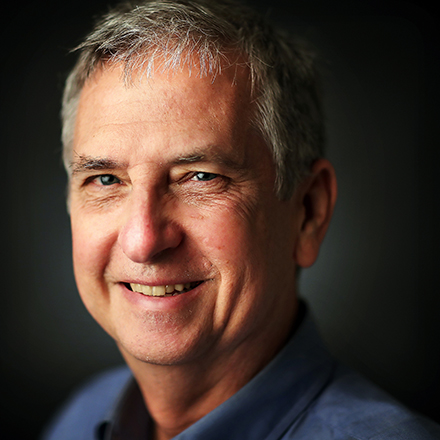 Tom Bailey
Tom Bailey covers business news for The Daily Memphian. A Tupelo, Mississippi, native, he graduated from Mississippi State University. He's worked in journalism for 40 years and has lived in Midtown for 36 years.
---