Indigo Ag bringing 700 jobs to Downtown Memphis
Indigo Ag will establish its headquarters for North American commercial operations in Downtown Memphis, where the high-tech agriculture firm will increase its workforce by another 700 corporate employees and invest $6.6 million over the next three years, company, state and local officials announced Wednesday.
The rapidly growing startup will soon occupy 60,000 square feet in the Toyota Center and eventually claim most of the historic, eight-story building, chief executive David Perry said.
"Indigo Plaza'' will be the new name for Toyota Plaza on B.B. King at Monroe.
Perry joined Mayor Jim Strickland, Gov. Bill Haslam,  and state Economic and Community Development Commissioner Bob Rolfe to announce the news in front of most of the 180 Indigo employees already stationed in the building.
"The fact they chose Memphis to expand and grow here is a really big deal,'' Haslam told reporters after the announcement ceremony held in open space on the Toyota Center's second floor. 
"Technology which helps our agriculture – the main business of our state – we get that benefit as well as the ag employment growth and high-quality jobs,'' Haslam said.
And high-paying jobs, Rolfe said, adding that the salaries will average 40 percent above the city's median wage.
Downtown scene
Indigo Ag's expanding office is just two blocks from where ServiceMaster last year moved its headquarters with 1,200 workers into the converted Peabody Place mall.
The Toyota Center is surrounded by restaurants and entertainment venues that may appeal to tech-savvy workers. In addition to overlooking the Redbirds' Triple-A ballpark, the building is within a block of The Peabody hotel lobby and Rendezvous barbecue, and just three blocks away from Beale Street's clubs and FedExForum.
"We first decided between Downtown or suburb," Perry responded when asked why Indigo chose the Toyota Center. "We explicitly made the decision to come Downtown. The sort of employee base we want to attract tends to want to live in a metropolitan area. 
"Frankly, it's a great building,'' Perry said. "... The location near the ballpark is really attractive. It's within walking distance of most Downtown residences.''
Strickland said Indigo's decision shows Downtown continues to grow. "I think when companies want to recruit the best and brightest young person they have learned that Downtown is a great place to do that.
"Because young people want to be in the urban core," Strickland said. "We saw it with ServiceMaster and I think we're seeing it here with Indigo Ag.''
What's Indigo Ag?
Based in Boston, Indigo Ag in 2016 established a small office in a renovated warehouse at 802 Rozelle on the south edge of Central Gardens. Last summer the company moved its Memphis office to the 101-year-old Toyota Center.
The four-year-old company has several business lines, but primarily it coats seeds -- cotton, corn, wheat, soybean and rice – with beneficial microbes, like bacteria and fungi, which are so tiny they can't be seen with the naked eye. The microbes help make crops more productive by girding them against drought and disease.
"The researchers in Boston are helping farmers be more efficient in growing crops,'' Strickland said. "That's why Memphis is perfectly suited. We're a big city where you can get a quality workforce but within 30 minutes you can be visiting with farmers. They can literally be in the field.''
---
TOM BAILEY: Indigo Ag acquires ag-tech firm with satellite imaging, artificial intelligence
---
The company's commercial headquarters in Memphis will include finance, human resources, legal, general and administrative staff, sales, logistics, information technology, research and development, marketing and operations. Senior Indigo executives also will be based in Memphis.
September meeting
In September, Indigo Ag's leaders broke the good news to Strickland, his chief of operations Doug McGowen, Downtown Memphis Commission president Jennifer Oswalt and Reid Dulberger, president of the Economic Development Growth Engine (EDGE).
"We listened to their business model and their growth projections,'' Strickland recalled. "When I (first) saw them (in 2017) the had a couple dozen employees in Memphis. Through the year they grew to 60, and by the time I saw them in fall 2018 they had 175.
"And they said they'd like to grow in Memphis and grow that number by over 700 in three years.''
 At the September  meeting, company executives identified a few issues:
Indigo would need public incentives to expand in Memphis. The proposed local and state incentives are to be made public in the near future when the respective boards review them; 
And, Indigo Ag would need a much faster way to get back and forth between Memphis and Boston.
Memphis-Boston nonstop flight?
That September meeting spurred the Strickland administration and the Memphis International Airport to work in concert for a direct, nonstop commercial flight between Memphis and Boston. Indigo Ag's corporate headquarters in Boston has 350 employees, a number that will also will grow, Perry said.
"We don't have a direct, nonstop flight to Boston,'' Strickland said, adding that his administration, airport officials, Indigo Ag representatives and even the Boston airport officials are working together to persuade an airline to add a direct flight."When they travel back and forth to Boston now it takes an entire day instead of a several-hours flight,'' he said.
But Indigo Ag's expansion in Memphis is not contingent on adding a nonstop flight, Strickland said.
---
WAYNE RISHER: Memphis airport zeroes in on Boston flight for Indigo Ag growth
---
Still, getting the direct flight is "enormously important,'' Perry said Wednesday. "We have a lot of people going back and forth and the amount of time we spend in layovers somewhere is huge.''
Perry said he is optimistic a nonstop flight between the two cities will be added.
Why Memphis?
With its heaquarters in Boston, the ag tech company needed a North American headquarters closer to its agricultural customers, Perry told reporters.
The company quickly narrowed down the possible cities to Minneapolis, Chicago, St. Louis, Kansas City, Dallas and Memphis, Perry said. 
"And Memphis has a great history of being an agricultural center, so that attracted us here,'' he said.
"We're big in cotton and obviously (Memphis has) the Cotton Exchange. There's an enormous history with cotton in Memphis.
"And then we found a real connection between our core values as a company and Memphis. A great, pro-business environment,'' Perry said.
Haslam 'instrumental'
"The State of Tennessee and Gov. Haslam have been instrumental in this,'' Strickland said of the corporate expansion. "The state involvement is essential. Often they give the most incentives. And Gov. Haslam has been great to Memphis. They have been involved since the beginning and we could not have done this without (Haslam).''
Haslam leaves office Jan. 19, and Greater Memphis Chamber president Beverly Robertson praised him. "We can't say that we were forgotten under your leadership,'' she said.
Toyota Center
The 205,280-square-foot Toyota Center has a few other tenants, such as LRK Architects.
Asked if the building will contain all of Indigo Ag's expansion, Strickland responded, "It's big enough for their current use and for the next few years. They actually think the growth could be bigger than what they are estimating here. I think they are keeping all their options open."
Hertz Investment Group owns the Toyota Center. CBRE's Ron Kastner and Austin Ehrat represented Hertz in the lease to Indigo. Cushman & Wakefield's Caleb Park and Jeb Fields represented Indigo Ag.
Early visit
Strickland recalled his first visit to Indigo Ag in August 2017, when the start-up's Memphis office employed just a few dozen people on the second floor of the Central Gardens building.
The mayor visited after a friend told him about the company and its potential for growth.
"For the three years I've been mayor I have proactively visited companies just to get to know them, who they are, what their needs are,'' he said.
Like the other companies he visits, Strickland toured the small office on Rozelle.
"They were talking about their growth potential,'' Strickland recalled. "I said to them and thought to myself, 'This is exactly the kind of company we need to grow in Memphis'.''
Strickland added, "I joked with several of them that I don't want their first communication with the mayor's office to be 'We're thinking about moving (out of Memphis).' I want it to be 'How can we get you to grow in Memphis?'"
No. 47
The online employer review site, Glassdoor, has just ranked Indigo Ag No. 47 among the nation's top 50 small- and medium-size companies for which to work, based on anonymous user reviews.
A Memphis-based transportation coordinator for Indigo Ag, for example, praised the firm on Glassdoor for providing free catered, healthy lunches four times a week, always stocking healthy snacks, "outstanding'' health insurance and other benefits, free, fun social events, fair pay and an "amazing'' office culture.
Vertical leap
Strickland likened his work recruting Indigo Ag to University of Memphis basketball coach Penny Hardaway landing James Wiseman, the nation's No. 1 recruit. 
"I felt like I just signed the No. 1 recruit,'' Strickland said. That brought big laughs from Perry and Haslam, who told Strickland,  "I might add that Penny's vertical leap is a little better than yours.''
Types of jobs
The Indigo Ag website, IndigoAg.com, on Tuesday, Dec. 11, posted 21 kinds of jobs to be filled in Memphis.
They include:
Accounts payable clerk;
Associate manager, crop product management;
Associate, office of the CEO;
Associate, strategic operations;
Associate, training operations; control tower operations analyst;
Global supply chain quality;
Grain marketing facilitator;
Grower customer service representative;
Indigo trucking, account executive;
Indirect category manager;
Inside sales representative, Indigo Trucking;
IT support specialist;
Manager of operations and learning strategy: Marketplace;
Sales operations analyst;
Sales operations contract processor;
Seed order analyst;
Senior commercial project manager;
Technical service representative;
Transportation coordinator.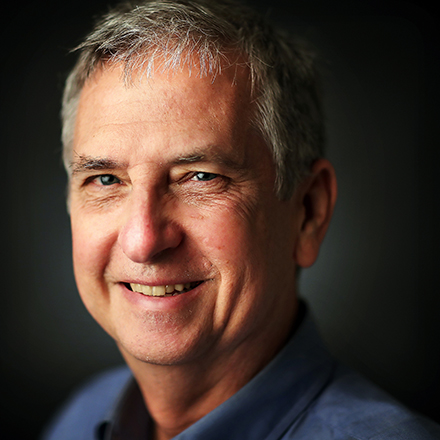 Tom Bailey
Tom Bailey covers business news for The Daily Memphian. A Tupelo, Mississippi, native, he graduated from Mississippi State University. He's worked in journalism for 40 years and has lived in Midtown for 36 years.
---