Arcade Restaurant to undergo expansion, renovation next year
The owners of the historic Arcade Restaurant at South Main and G.E. Patterson are planning an expansion and renovation next year, with a coffee/liquor bar among their plans.
Members of the Zepatos family, working under the name Arcade Restaurant LLC, are seeking a low-interest development loan and exterior improvement grant from the Center City Development Corp. to help fund the nearly $779,000 project. They plan to begin construction in January and wrap up next May.
Harry and Karan Zepatos are the third-generation owners of the Arcade Restaurant as well as the larger Arcade Building, which also houses several other small businesses. Their son and daughter-in-law, Jeff and Kelcie Zepatos, currently operate and manage the restaurant.
The $200,000 development loan would help fund a renovation of the restaurant's back room and expansion into a vacant bay to the south. The project would also include new bathrooms; the coffee and liquor bar; and plumbing, electrical and structural work.
The $60,000 exterior improvement grant, meanwhile, would go toward renovating the facades on both the G.E. Patterson and South Main sides of the 15,534-square-foot building. It also would help fund parking lot upgrades and the addition of a plaza and pedestrian connection between the parking lot and southern edge of the building. A public art mural would cover the entire south façade of the building.
In their application to the CCDC, the Zepatoses wrote the changes are needed to handle larger crowds – particularly with a spate of new development projects underway Downtown.
"We currently already have an overflow issue around holidays, on weekends, and during private bookings," the application states. "Central Station is adding 124 rooms as a hotel. Malco is about to open a $9.5 million VIP movie experience next door. Apartments, smaller hotels, and other businesses are all opening or expanding around us."
No changes are planned for the iconic front room, which has served as a backdrop for numerous movies, including "The Firm" and "Mystery Train."
Architecture firm LRK is handling the design work, with Archer Custom Builders serving as the general contractor. Chad Stewart & Associates is the structural engineer, and HNA Engineering is the mechanical, electrical and plumbing engineer.
The Center City Development Corp. will consider the loan and grant applications at its Dec. 19 meeting. CCDC staff has recommended approval of both projects, writing in a staff report that the property is "well positioned to add to the significant momentum seen in the South Main neighborhood."
The Design Review Board is expected to review the project in early January.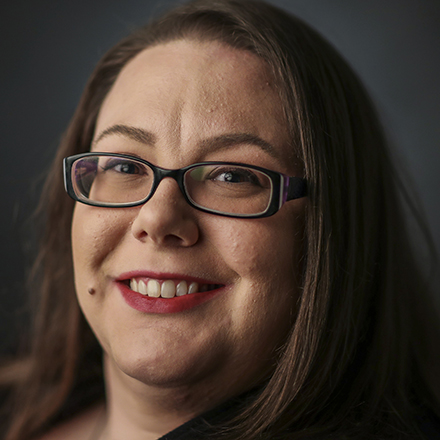 Kate Crawford
Associate editor Kate Crawford is a native Memphian and third-generation University of Memphis alumna.
---