Hotel Indigo Memphis readies slice of authenticity for 2019 debut
Nothing says retro like a classic 1960s motor hotel that has been repurposed as Memphis' first Hotel Indigo.
A $15 million conversion of the unlikely historic landmark into an upscale, boutique hotel is nearing completion, and the first guests are due to arrive early in the New Year.
The project has created a virtual time capsule using the structural bones of an early Holiday Inn and former Econo Lodge at Court and B.B. King Boulevard. Glass walls have been added to enclose the 55-year-old lobby and breezeway that connected a six-level parking garage to outdoor elevators and the street.
"Hotel Lobby" in stenciled lettering marks the spot where guests checked in to the Econo Lodge, which was built in 1963 as Downtown's first Holiday Inn.
The former guest check-in area now holds a lounge with casual seating, big screen TV, laptop-ready end tables and electronic charging stations. It's part of a larger, open-floorplan lobby that hides nothing from view.
A second seating area centers on an Elvis-themed Rock-Ola jukebox. The guest services desk resides beneath a large, circular LED light. And the hotel's business center is in the center of things, a long countertop overlooking a walkway between parking garage and street.
"The furnishings, the building itself, it's all retro," said general manager Patrick Jordan. "We're hitting on all cylinders to give people a real Memphis vibe."
'No two Hotel Indigos are alike'
The new Indigo joins more than 94 properties in the Indigo lifestyle hotel niche developed by InterContinental Hotels Group, which includes Holiday Inn, the Memphis-born lodging chain founded by Kemmons Wilson in the 1950s.
"No two Hotel Indigos are alike," Jordan said. "Each hotel is a representation of the community it's in. This will be a Memphis neighborhood hotel with the benefits of an international brand and reservation system behind it."
Kemmons Wilson put his first Holiday Inn in Downtown Memphis in a building that was originally conceived as an office and parking annex for the now-vacant office tower the Sterick Building next door.
That's why this Hotel Indigo has an unusual configuration. At street level are the lobby and a restaurant space, which is still under renovation for a new restaurant by Memphis chef Ryan Trimm. The restaurant should open in February, followed later by a lounge in the basement.
Parking is on floors 2-7, and 119 guest rooms are divided among floors 8-10. Half the rooms face the surrounding cityscape and half face a courtyard, where a pool and cabana bar occupy the eighth floor.
Atlanta-area developer 3 P Partners has worked with Memphis architects brg3s and contractor SouthCore Construction on the renovation, which is winding down, but not completely finished. The reservation website went live on Dec. 27, and hotel management with Expotel Hospitality Services was preparing for guests to arrive Jan. 3.
Until the restaurant opens, on-site food service will be limited to grab-and-go items such as sandwiches, snacks and baked goods.
Old footprint, new surroundings
Guest rooms, available with king beds or two queen beds, were kept within the original hotel's room layout but completely rebuilt and outfitted with premium fixtures, furnishings and decor associated with the Indigo brand.
Wall treatments and area rugs pull together bold shades of coral, gold and turquoise. LED lighting beneath the bedframe switches on automatically in low light conditions.
A sliding door of translucent white glass separates bedroom from bath, which includes a walk-in shower with a rain forest-style shower head and Aveda brand soap and toiletries.
The rooms have WiFi supplied by high-speed fiber optic lines, an array of power and USB plugs built into bedside tables and a bar area with Keurig coffee maker. Smart TVs enable guests to use their own Netflix, Hulu and other accounts.
The décor is musical in theme. Behind the headboard, the wall is covered by an extreme closeup of a recording studio microphone. Photos of vinyl records on a shelf and a radio tuner hang on a wall. Wall graphics in the first floor fitness center are radio dial numbers.
Jordan said the lobby Rock-Ola, one of only 99 made in the Elvis Presley motif, will be stocked with CDs made in Memphis or by artists with Memphis ties. When the jukebox isn't playing, the blues will play on the hotel sound system.
A mural by Memphis artist Brandon Marshall in the parking garage depicts the history of Memphis music.
The hotel's 50 employees will share their favorite Memphis artists with guests. "Employee nametags will list the employee's favorite Memphis artist. Mine happens to be Otis Redding," Jordan said.
On Friday, Dec. 28, rooms at Hotel Indigo in late January were going for $191 to $207 a night.
Part of Holiday Inn's storied past
It's a far cry from the Holiday Inn or even the Econo Lodge, which operated at the location, 22 North B.B. King Boulevard, until a wave of new hotel development headed toward Downtown, making the site prime for redevelopment.
The building is listed on the National Register of Historic Places, and the developer is using historic preservation tax credits as part of the financing package.
Architect Charles "Chooch" Pickard of the Memphis firm ArchInc prepared the National Register listing, which outlined the building's connection to Holiday Inn and a pioneering structural element that was used in its construction.
Wilson worked with developer Herbert Humphreys and architect Merrill G. Ehrman to create the rooftop hotel. Ehrman and partner Max Furbringer's firm's notable designs included the Mid-South Coliseum, Graceland and the Overton Park Shell.
The building, developed as the Sterick North Garage & Hotel, was built with pre-stressed concrete structural T-beams that were able to span more distance and support more weight than a previous design. The beam was called the Lin Tee after its inventor, Chinese-born engineer Tung-Yen Lin.
Pickard said the Mid-Century Modern architecture style, which the Hotel Indigo represents, doesn't get as much love as some styles because of its lack of ornamentation.
"We haven't seen a lot of Mid-Century buildings put on the National Register and utilize the tax credit," Pickard said.
GM is veteran Memphis hotelier
Jordan has his own tie to Holiday Inn, which was headquartered in Memphis until it was bought by British brewing giant Bass PLC in 1989.
Jordan came to the Memphis area to convert the Holiday Inn in Olive Branch, part of the Holiday Inn University and Conference Center, into Whispering Woods Hotel & Conference Center, when Holiday Inn corporate holdings around Memphis were being sold off. Jordan later managed the DoubleTree by Hilton Downtown after the conversion of the former Downtown Radisson.
Jordan was general manager of the Westin Memphis Beale Street for 7½ years before leaving earlier in 2018.
Jordan is on the board of the AutoZone Liberty Bowl, Big Brothers Big Sisters of the Mid-South and the Kemmons Wilson School of Hospitality & Resort Management at University of Memphis.
Other key managers are Cindi Lewis, director of sales and marketing, who previously worked at the Downtown Holiday Inn, and Don Norwood, assistant general manager, who worked with Jordan at the Westin.
Because the project is a historic rehabilitation, original features were retained, including concrete ceilings that contain the imprint of plywood forms used in construction, exposed piping and utilities and balconies on each guest floor, facing Court Square and the Mississippi River.
A playful touch is revealed by room numbers. They're enlarged images of the room number tag that was attached to hotel keys in the old days.
It's about the experience
The Hotel Indigo target market of 25- to 45-year-olds may not pick up on that reference right away, but it's the kind of thing they might appreciate, Jordan said.
"We have a big focus on our travelers and the way people are living their lives today," Jordan said. "The millennial market, they're not looking for a hotel. They're looking for an experience."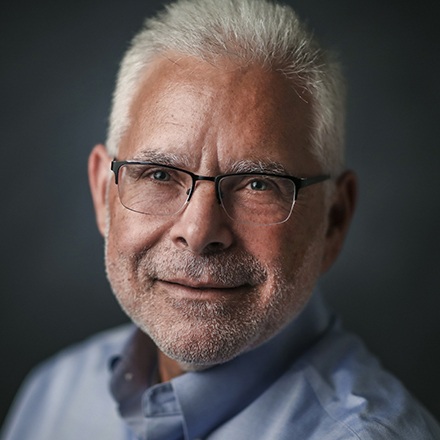 Wayne Risher
Business news reporter, 42-year veteran of print journalism, 34-year resident of Memphis, University of Georgia alumnus and proud father and spouse of University of Memphis graduates.
---