Shop space added to proposed apartments at Overton Park entrance
The proposal for a six-story apartment building facing Overton Park's main entrance has been changed to include some ground-floor commercial space, a developer said.
The change to a mix of uses for the 120-unit Art Lofts follows feedback from the Midtown Memphis Development Corp. and Overton Park Conservancy representatives, said Vince Smith, a partner in the development.
More feedback could come at 6 p.m. Thursday, Jan. 3, when the Midtown Action Coalition hosts a public meeting about the project at the Memphis Heritage headquarters, 2282 Madison.
"We did feel we could put in about 1,000 square feet for a coffee shop or something where parkgoers could walk across the street and use it," Smith said.
The partnership would buy and demolish the existing buildings that front an entire block of Poplar, from Tucker to Rembert.
The Memphis College of Art has been using the buildings for student housing and administrative offices, and is selling them now that the college plans to close by May 2020.
The existing buildings, totaling 22,766 square feet, were built in 1920 and 1929, according to public records.
The developers propose a podium-style building in which parking comprises much of the ground floor. The apartments, as well as a second-story pool, fitness facility and executive business center, would be on the floors above the parking spaces.
Community feedback to the proposal resulted in another design change, Smith said. Garage ventilation louvers, or screens, facing the sidewalk on the ground floor will be replaced by glass simulating storefront-style windows. The glass will be lightly tinted so that passersby cannot see through them into the garage, Smith said.
 The sidewalk along Poplar will expand from about five feet wide to 15 feet with street trees. "It will be very well lit up at night,'' Smith said.
"We think that with all the property lighting and street trees and corner retail it will add a tremendous amount of life and activity there to the corner,'' he said.
The developers are seeking approval for a planned development, and are to go before the Land Use Control Board at 10 a.m. Jan. 10 at City Hall.
A required neighborhood meeting drew only nine people, Smith said. "But we've had several meetings, one-on-ones, with neighborhood associations and Midtown organizations like the Overton Park Conservancy and the Midtown Memphis Development Corporation,'' he said.
"It's a great location. I love the advantages of being across from the park with all the amenities,'' Smith said. "A couple of blocks from Overton Square with the entertainment and food and beverage and nightlife. And it's a market that needs some more units.''
Gordon Alexander leads the Midtown Action Coalition, an informal watchdog group that generally promotes preservation of historic buildings and the pedestrian friendly designs of New Urbanism.
He described the Jan. 3 meeting as a "session to see where everybody stands on this. There are people who don't mind the project and buildings being torn down as long as something nice is put up there, and other groups don't want to see (the existing buildings) taken down,'' Alexander said.
People had voiced concerns to Alexander about the sterility of a sidewalk fronted by a ground-floor parking garage.
"The second concern is traffic congestion,'' he said. "They are talking about exits on Tucker and Rembert, so you will have a lot of traffic going in and out of those streets. People on Tucker and Rembert won't have the quiet, little streets anymore."
Alexander said the six stories is too tall, and he does not want to lose buildings that are over 90 years old.
"Every time a piece of Midtown is torn down, it's gone,'' he said. "You can't replace it."
"Art Lofts" is a place-holder name for the apartments while the project goes through the zoning process, Smith said. 
No matter how the Land Use Control Board votes on the proposal, the City Council will have final say.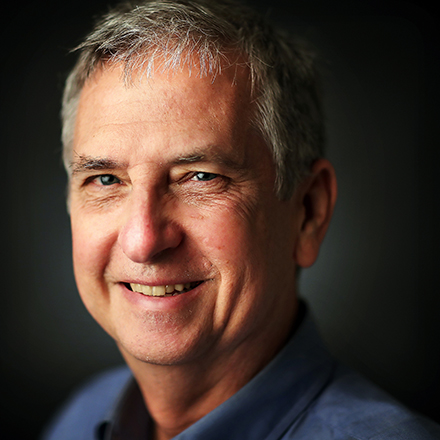 Tom Bailey
Tom Bailey covers business news for The Daily Memphian. A Tupelo, Mississippi, native, he graduated from Mississippi State University. He's worked in journalism for 40 years and has lived in Midtown for 36 years.
---