Midtowners, developer spar over proposed Art Lofts near Overton Park
An experienced apartment developer engaged with a savvy group of Midtown residents over his proposed Art Lofts apartments across from Overton Park.
The session Thursday night became a revealing snapshot of where Memphis stands – nine years after the passage of the Unified Development Code – in the battle to preserve the sense of place in the core city, to reverse suburban-style, car-accommodating development, and to make the area a more appealing and safer place to walk, ride bikes and, just be.
The 75-minute meeting between developer Vince Smith and about 35 citizens at Memphis Heritage headquarters also shed light on the state of commercial real estate in Memphis and produced a bit of news.
The Land Use Control Board now is to hear the case at 10 a.m. Feb. 14 at City Hall instead of Jan. 10. The case was delayed over a problem with public notice, Smith said.
Snippets from the developer, who for years has built or renovated apartments Downtown as well as East Memphis housing: The city is oversaturated with retail; and one-bedroom apartments are far more in demand than two- or three-bedroom units.
His Art Lofts would be a six-story building with 120 one-bedroom units at the southeast corner of Poplar and Tucker, across from Overton Park. Rent for most units would range from $1,200 to $1,800 monthly.
Smith would buy and demolish the 90-year-old buildings that front an entire block of Poplar between Tucker and Rembert and have been used by the soon-to-close Memphis College of Art.
The residents voiced a number of concerns, including that Art Lofts is too tall and that the 120 apartments would add too much traffic to side streets Tucker and Rembert.
But the issues that generated most the discussion focused on the "dead'' wall that Arts Loft would erect along most of Poplar and the style of architecture proposed in the renderings.
Art Lofts would be a podium-style building, with parking on the ground floor except for 1,000 square feet for some kind of shop at the corner of Poplar and Tucker.
The garage would be shielded from view. Store front-style windows would be tinted so no one could see the parked cars inside.
Front doors along the Poplar sidewalk would be for show only; they would not open.
But many in the crowd bristled at the notion of fake windows and doors, and a wall that deadens activity on the sidewalk.
New Urbanism?
As designed now, Art Lofts complies with some rules of New Urbanism but violates others.
The building is pulled up to Poplar with no parking lot between the front of it and the street. Smith would also improve the sidewalk experience by nearly tripling its width and adding landscaping.
However, most of Arts Lofts would line Poplar with an inactive wall.
If there were shops, windows and doors, people inside could see passersby outside and vice versa.
That kind of social connection between the sidewalk and building, in theory, makes the neighborhood safer by putting "eyes on the street,'' enriches the social fabric with chance encounters among people, and helps create a sense of place.
'Can't be more retail'
Nearby resident Eric Gottlieb urged Smith to add more commercial space or activity along the front of the building.
"Even though it's designed to look not like a garage, there's not a lot of coming and going except for a coffee shop (Smith had referred to the 1,000-square-foot corner space as a possible coffee shop),'' Gottlieb said. "Is there someway to grab one or two more shops on Poplar? You need a critical mass. When it was just Boscos in Overton Square nobody went there.''
Smith responded, "You're spot on… There is no critical mass. That's why there can't be more retail there.''
---
TOM BAILEY: Shop space added to proposed apartments at Overton Park entrance
---
The developer noted that little retail space exists along Poplar in Midtown. Besides, he said, there is little demand for more retail space in the core city.
He noted as an example a well known Midtown building on Union, Kimbrough Towers. While a venerable liquor store has long anchored the ground floor, much of the retail space adjacent to Kimbrough Towers is empty, Smith said.
Robert Gordon also voiced concern that Art Lofts would degrade the pedestrian experience at a place – across from Overton Park – that has been a magnet for walkers and cyclists.
He asked why Smith could not move the parking to the building's second floor. The developer responded that he could not fill the ground floor with retail and that he believes apartment dwellers would prefer not to be on the ground floor at Poplar.
Designing against 'danger'
Smith's attorney, Homer Branan, earlier suggested that having real doors that open onto the Poplar sidewalk would be "a little dangerous. Let's say a lot dangerous.''
Some in the crowd bristled. One called out, "Not necessarily.''
Smith appeared much more willing to compromise about the style of architecture. Several in the crowd criticized the renderings, indicating the contemporary appearance was out of character with Midtown's pre-World War II architecture.
"I think folks in Midtown don't want to look at (buildings) that look like it's been built in Nashville,'' said another nearby resident, Desi Franklin.
Style of architecture
Smith said several times that he is willing to compromise on the appearance of the building.
The current, proposed look of Art Lofts was influenced by two other Midtown apartment projects under construction, the 173-unit The Citizen at Union and McLean and the 108-unit Madison@McLean, Smith said.
But the contemporary architecture of those new apartment buildings would not fit in across from Overton Park, several of the citizens indicated.
"I don't know anybody who likes the design of McLean@Madison,'' said Gordon Alexander of Midtown Action Coalition, which organized Thursday night's meeting.
"And the one at Union and McLean (The Citizen) will make that corner look better, but to use those two as an example of Midtown architecture is not the way to go,'' Alexander said.
Rental rates
Sarah Johnson, who rents near Overton Park, is a graduate student in city and regional planning at the University of Memphis. She expressed concern at the meeting that the Art Lofts rent rates are too high, will place upward pressure on rental rates around Overton Park and make neighborhoods surrounding the park more financially exclusive.
But Smith expressed confidence that the market would support the rates, and said some Art Lofts apartments will be as low as $1,000 monthly.
Johnson later told The Daily Memphian in an email, "The median rent as of 2017 was $735 in the 38104 area code, and $707 for the (more specific area) that the development will be going in. Already, 41 percent of the people in 38104 are cost-burdened and paying more than 30 percent of their income on rent," Johnson stated.
"Even though the park is a public good that is free for everyone, it's becoming a place only the rich can afford to live near,'' she wrote.
Smith told the crowd that the new, long-term plan for the city, Memphis 3.0, calls for building up instead of out and that Art Lofts supports that goal.
But Johnson wrote, "Memphis 3.0 also repeatedly mentions needing to 'protect and stabilize existing affordable housing.'"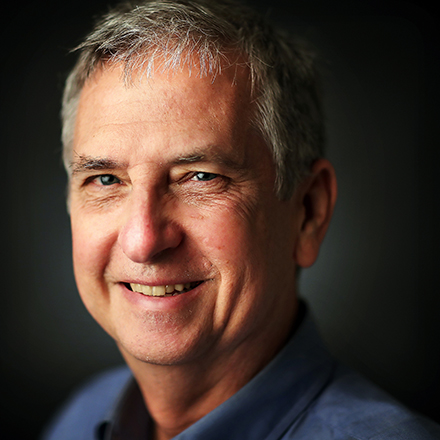 Tom Bailey
Tom Bailey covers business news for The Daily Memphian. A Tupelo, Mississippi, native, he graduated from Mississippi State University. He's worked in journalism for 40 years and has lived in Midtown for 36 years.
---