Downtown Memphis Commission board members hit the road
Bus tour spans years of Downtown development
Downtown Memphis Commission board members set out Thursday on a five-hour bus tour of the hotels, offices and apartments they have incentivized in recent years.
As they boarded, they were handed a spiral-bound guide of 58 projects along the route, beginning with Malone Park Commons, a $2.3 million residential infill project in Uptown, and ending with the recently completed $15 million conversion of an old Holiday Inn into Hotel Indigo.    
In past years, the DMC board retreat typically has been held in a single place. Last year, board members gathered at ServiceMaster's Innovation Center.  
---
WAYNE RISHER: Hotel Indigo Memphis readies slice of authenticity for 2019 debut
---
Wet from the rain and a little out of breath from catching up with the bus, Malone Park Commons developer Andre Jones was the first of many throughout the day to thank board members for approving a financial incentive for his project.
"As we were going through the process, it hit us that we were going to be assessed as commercial. That's a 40 percent value," he said. "We worked with Brett (Roler, vice president of planning and development) and the crew on a (payment-in-lieu-of-taxes incentive). We dropped our annual taxes from $70,000 to $13,000, which made the project feasible."
The "pocket neighborhood" of 25 rental cottages, small homes and live-work units received a 15-year PILOT and a $200,000 reimbursable development loan from DMC boards in November.   
The project is anticipated to be completed in 2021.
---
KATE CRAWFORD: Cottage community slated for Uptown in Memphis
---
The bus passed the Memphis Cook Convention Center a few hours before elected officials would gather later that afternoon to officially break ground on a $188 million upgrade of the facility.  
The renovated convention center will also include a connector to the adjacent Bass Pro Shops at the Pyramid.
"The pedestrian bridge has been shifted recently further south toward the convention center," DMC president Jennifer Oswalt said.   
The pedestrian bridge is being paid for by the city and should be completed later this year, creating a better connection between the Pyramid and Pinch District.
Driving down Riverside Drive, Memphis River Parks Partnership's director of external affairs, George Abbott, joined the group to talk about changes for the five park districts along the Mississippi River, including an overhaul of Tom Lee Park.
---
BILL DRIES: Tom Lee Park remake goes beyond park borders
---
Although the plan will not be publicly available until next month, Abbott gave some clues about the final result.
"In the Tom Lee Park plan, we take this bluff right here," he said, motioning to a steep, grassy hill, "and turn it into a stepped terrace, so we have easier sets of stairs and a ramp, so handicapped people and moms with strollers have an easy way to get into the park for the first time."
When asked how the plan would affect the Memphis in May International Festival, Abbott said the Beale Street Music Festival would benefit from built lawns that include permanent infrastructure for stages and utilities.
As for the World Championship Barbecue Cooking Contest, the redesign likely will require more teams to set up tents outside of the park on Riverside Drive.
The bus passed under Crump Boulevard on the way to the historic U.S. Marine Hospital, which received a 20-year PILOT and $300,000 development loan for a $18 million project to revitalize the site into multifamily.
It has long been a thought among city planners and developers that Memphis will have reached a milestone when development "jumps Crump," Oswalt said.  
---
MICHELLE CORBET: Local developer plans to turn vacated U.S. Marine Hospital into apartments
---
With the rain letting up, board members got off the bus to tour the more than $40 million renovation of the Tennessee Brewery into a mix of apartments, office and commercial space.
Developer Adam Slovis led the tour, giving the history of how the historic building was nearly demolished for residential housing before Billy Orgel, along with Jay Lindy, attended a beer garden pre-vitalization event and became inspired to save it.
The developers plan to start leasing phase II, which will add another 120 apartment units and 1,600 square feet of commercial space, in August or September.
Both phases received a 20-year PILOT from the DMC and $5 million to fund a public parking garage.
On a tour of the Commonwealth, formerly the Hickman building, board members took out their smartphones to snap a picture of the view from SouthernSun Asset Management's seventh-story offices.
"This view is so much better than looking at a bunch of parking lots in East Memphis," said developer Stuart Harris of Walk-Off Properties, who also works as a senior associate at SouthernSun.   
The tour also included a look at the $73 million adaptive reuse project in the Edge District, spanning six parcels including the former Wonder Bread factory into Orion Federal Credit Union's headquarters.
Orion CEO Daniel Weickenand said he is planning to keep and relight the Wonder Bread sign that still stands at the corner of Monroe Avenue and Danny Thomas as a beacon of the revitalization taking place.  
"We would love for Monroe to be the pedestrian thoroughfare instead of Union," Weickenand said.  
To help steer more people to Monroe, the DMC approved a $400,000 grant to turn a vacant rail spur into a shared public plaza dubbed The Ravine.
---
MICHELLE CORBET: Without philanthropy, Ravine will be 'grittier' than the renderings
---
The tour concluded with lunch at the historic Universal Life building, a $6.2 million, decade-long adaptive reuse effort by Self + Tucker Architects.  
In 2018, the DMC's five boards approved nine PILOTs, 11 exterior improvement grants, one development loan and funded two public garage projects.
"These projects are literally and explicitly not possible without these board incentives," said Ethan Knight, vice president of development with Development Services Group, which received a 20-year PILOT and garage funding for its expansive revitalization in the Edge District, including the Wonder Bread factory.  
All in all, Downtown Memphis has $3 billion of development in the pipeline and is preparing for more projects to be announced in 2019.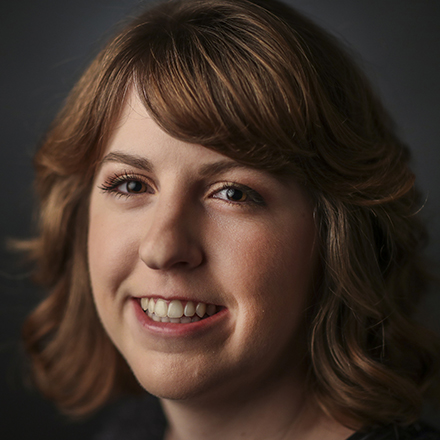 Michelle Corbet
Michelle Corbet covers business for The Daily Memphian. Prior to, she was a reporter at the Memphis Business Journal. A native Memphian and University of Memphis graduate, Michelle covered business in Conway, Arkansas after college. Michelle got her start covering business as an intern at The Commercial Appeal.
---