Midtown church sells its oldest building to preservationists
A church in Midtown's Evergreen Historic District this week sold the oldest of its two buildings to a real estate trust that preserves and manages historic buildings.
Trinity United Methodist Church sold its 94-year-old building at the southwest corner of Evergreen and Galloway for $287,500.
 The Gothic building with a limestone exterior primarily comprises a 500-seat sanctuary and Sunday school classrooms.
The congregation of about 300 members has consolidated its activities into its more modern Worship and Ministry Center on the opposite corner, at 1738 Galloway.
Memphis Historical Trust is the private, real estate trust that purchased the church building. One of the partners, Carl Tisdal, is a historic preservationist who will restore and manage the church building.
Among other buildings Tisdal has been restoring is the Wright House, built in the 1890s, at 657 Adams in Victorian Village.
"We're going to use the church building sanctuary just as it's been used since 1924, for weddings and other venue events," Tisdal said. "Probably some funerals but for community gatherings for Evergreen and for Memphians. We will be donating some space to nonprofit groups who qualify, and will do some for-profit leasing of the sanctuary ranging from other church groups to wedding venue space."
Tisdal estimates the trust will spend $400,000 restoring the 17,000-square-foot building.
Among the trust owners is U.S. Vascular, a medical device company.
The back of the old church building will be used for small office space, Tisdal said, adding that the lack of parking will limit office use.
 U.S. Vascular "has close ties to the Medical District and Crosstown, as well as Evergreen Historic District," a press release from the church states. "They feel that investing and re-purposing historic buildings such as this is a way to give back to the community."
Trinity will continue to worship and conduct outreach ministries across the intersection in the two, connected red-brick buildings on 2.4 acres. That space also houses Midtown Montessori School during weekdays.
Church members voted in August to sell their older building that was designed by Hubert T. McGhee, the same architect who designed the Pink Palace Mansion, said Carol "Jinx" Winn, who leads Trinity's Board of Trustees.
"We got to the point like a lot of churches," Winn said. "Financially, we couldn't afford to keep both buildings."
The old building has about $200,000 in deferred maintenance costs, about which Tisdal was made aware. Still, the real estate trust offered more than the $280,000 appraised value, Winn said.
The old building "has a special place in a lot of hearts," she said. "But at some point we have to let it go."
The church set out to find a purchaser who wanted to maintain the building and keep it as part of the Evergreen neighborhood. Trinity planned to start marketing the building in January with commercial real estate firm Colliers International, but started receiving offers, including the one that was accepted, in December, Winn said.
Trinity United Methodist was formed in 1915. The church completed its first building in 1925. The congregation eventually bought property on the opposite street corner with plans to build there not just a fellowship hall and class space but its worship building, too, Winn said.
 However, those plans were sidetracked by government plans to route Interstate 40 through the neighborhood. By the time the community and the U.S. Supreme Court finally blocked I-40 from coming through, Trinity decided to continue having worship services on the southwest corner while using its fellowship hall, church kitchen and other classroom space on the northeast corner, Winn said.
Among the ministries that Trinity United Methodist Church continues to support are:  Room In The Inn; Manna on Monday; Binghampton Food Pantry; Food Voucher Program; and Reelfoot Rural Ministries.
In addition to church activities, the Worship and Ministry Center will continue to be used by the Cub Scouts, Boy Scouts, Narcotics Anonymous, Room in the Inn Memphis, a polling station for the Shelby County Election Commission, Evergreen Historic District events, and other organizations.
Memphis Historical Trust was drawn to the Trinity sanctuary building because "it's one of the most beautiful sanctuaries, as far as stained glass is concerned, for its size in Memphis.
Other church spaces also have striking stained glass, but many are much larger, he said.
"Trinity's is considered to be mid-size (with a) 55-foot ceiling, and has extraordinary stained glass for its size."
Another strength was the Evergreen neighborhood, which has an historic designation. "It's one of the largest historical neighborhoods in the country," Tisdal said. "The neighborhood has great appeal."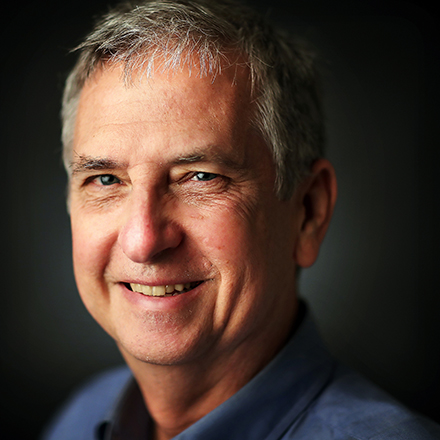 Tom Bailey
Tom Bailey covers business news for The Daily Memphian. A Tupelo, Mississippi, native, he graduated from Mississippi State University. He's worked in journalism for 40 years and has lived in Midtown for 36 years.
---