Planners respond to worries over how Memphis 3.0 will affect historic neighborhoods
After buying a 103-year-old bungalow five years ago, Robert Hatfield started volunteering to help his Cooper-Young neighborhood fight bad infill developments.
A house with a front garage and no front porch, for example, not only looks out of sorts in the old Midtown neighborhood it affects how residents behave, Hatfield said.
No front porch means fewer random interactions with neighbors and passersby, diminishing the sense of community.
"That starts changing behaviors. Your built environment has a direct impact on behavior," he said.
Hatfield last year helped Cooper-Young become a protected historic district, and chairs the neighborhood's Landmarks Committee.
Which is why Hatfield has closely followed the making of the proposed, 20-year guide for Memphis growth and development called the Memphis 3.0 Plan.
Would the 412-page document make it easier or harder for some developers to make a "cash grab" by, say, demolishing an old house and jamming in several inappropriate structures.
Anytime zoning procedures are changed there are concerns about undermining hard-fought protections, he said.
"However, in my reading and talking to (the Office of Planning and Development), I feel good about 3.0. I think it's an awesome plan," Hatfield said.
"I have friends who are leaving Nashville and coming to Memphis" because of unbridled congestion and growth in the state capital, he said.
Concerns and responses
Others in the city's 16 historic districts are more leery about Memphis 3.0. A Feb. 3 meeting of the Historic Neighborhood Alliance drew about 45 people to discuss their concerns that the long-range plan could threaten the character of historic neighborhoods.
The city's top planning officials have responded.
In most instances, the draft guide calls for the historic areas to remain single-unit, or single-family residence neighborhoods, John Zeanah told The Daily Memphian. He is director of the Division of Planning and Development.
The 3.0 Plan goes before the Land Use Control Board on Thursday, Feb. 14. The preservation advocacy organization Memphis Heritage submitted comments to City Hall voicing its general support for Memphis 3.0 but also some concerns.
While Memphis Heritage supports the plan's guidance for more population density and walkable neighborhoods in the Memphis core, "there are some specifics that are troubling to us as an historic preservation advocacy and educational agency," states the comment submitted by executive director June West.
The heart of Memphis 3.0 is "Future Land Use Maps" tailored for each of the 14 areas in which the city is divided for planning purposes.
Anchors, or catalysts for growth, have been identified for each area. The neighborhoods around the anchors are designated for either "nurture" (they need help to become more stable and attract more market activity), "accelerate" (they have experienced early growth but have potential for more) or "sustain" (neighborhoods such as historic districts needing support to protect and improve their existing character).
Here are excerpts from issues identified by Memphis Heritage and responses provided to The Daily Memphian by Josh Whitehead, planning director and administrator of the Office of Planning and Development.
MEMPHIS HERITAGE: It seems the current version of Memphis 3.0 uses the Future Land Use Map to encourage different building types than now exist in the historic neighborhoods.
OPD: The purpose of the Future Land Use Map recommendations is to guide future, individual land-use decisions. The plan and its maps do not change present zoning or zoning overlays. The plan provides direction when property owners want to change their zoning or seek waivers from zoning regulations. State law requires that those requests be consistent with the adopted version of Memphis 3.0 Plan.
MEMPHIS HERITAGE: Memphis Heritage asks, essentially, that historic districts be removed from the Future Land Use Map and that no new land uses with suggested building types be assigned to the historic districts until historic district representatives can meet to further review Memphis 3.0.
The organization acknowledges that thousands of people have provided input into the plan's creation, but only recently was there discussion about concerns over the Future Land Use Map and "building types" suggested for historic areas.
OPD: In most instances, Memphis 3.0 labels historic neighborhoods as either "anchor neighborhoods primarily single unit" and "anchor neighborhoods – mix of building types." Housing that is not single-family structures is allowed only at intersections where non-single-family structures already exist, near the anchors, or along major roadways.
Also, non-single-family structures could be built only after any proposed rezoning is reviewed by the Land Use Control Board and approved by the City Council.  And for properties in the landmarks districts, the Landmarks Commission would have to approve any demolition as well as the design of the building(s) replacing it.
Removing historic neighborhoods from the Future Land Use Map would diminish their protection from unwanted re-zonings. Without an adopted plan, there is not legal instrument to restrict zoning requests. For example, a planned development seeking to waive zoning requirements could be filed for any property that is not part of a long-range plan.
MEMPHIS HERITAGE:  Several times last year OPD allowed "extremely" tall houses with front garages to be built in the Cooper-Young Historic District. The houses did not mesh with the historic neighborhood or meet the design standards for infill development. That is one reason for concerns that Memphis 3.0 will allow types of buildings that are not permitted now under existing code.
OPD:  A lack of communication between departments within the Division of Planning and Development allowed those houses with the front garages, and the division is developing a new system to prevent a future breakdown, indicates the response from OPD.
The division is working on integrating the permitting process for home construction at the Office of Construction Code Enforcement with the zoning expertise of the Office of Planning and Development. Those two offices are 12 miles apart.
Greater emphasis will be placed on enforcing Unified Development Code standards for the designs of infill, single-family homes. The OPD typically does not process those projects unless they are inside a landmarks district.
The new system will include cloud-based permitting software used by both departments and should come online this year.
MEMPHIS HERITAGE: A proposed zoning text amendment states the Land Use Control Board and City Council "must" comply with the 3.0 Plan that contains the Future Land Use Map. Representatives of historic districts not protected by historic zoning overlays are concerned the building types allowed by the map will be allowed in any of their districts.
OPD:  Just because a zoning request is consistent with the Future Land Use Map does not mean it will receive automatic approval.
The proposed zoning text amendment includes this: "The Memphis 3.0 General Plan shall be used to guide land use decisions but not in any way supplant the regulations of this Code, including but not limited to its Zoning Map or Overlay Districts. A determination of consistency with Memphis 3.0 shall not supersede the approval criteria and findings of fact required for individual land use decisions, as provided in this Code."
The Land Use Control Board will consider both the Memphis 3.0 Plan draft as well as the zoning text amendment at 10 a.m. Thursday, Feb. 14, at City Hall.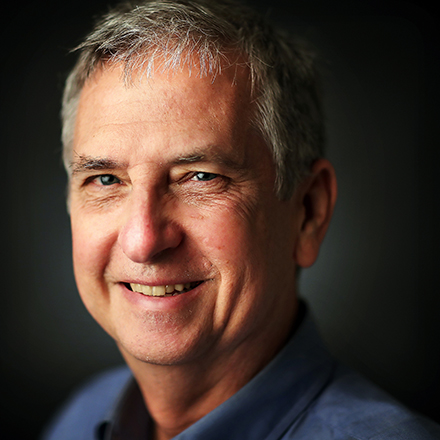 Tom Bailey
Tom Bailey covers business news for The Daily Memphian. A Tupelo, Mississippi, native, he graduated from Mississippi State University. He's worked in journalism for 40 years and has lived in Midtown for 36 years.
---