Medical District welcomes 22 new businesses in 2018
A lot of people work in the city's medical district — more than 16,000, according to the Memphis Medical District Collaborative — combined with 10,000 residents and 8,000 students.  
In 2018, the district also experienced an increase in small business activity to support those who live, work and study in the neighborhood.
Through the community development organization's business and recruitment program, including $92,000 in incentives, 22 new small businesses opened in the Memphis Medical District in 2018.
The small business infill taking place is flanked by major investment like the $73 million, 10-acre redevelopment of the former Wonder Bread factory and adjacent sites.  
One such business is Relax H2o, less than a half-mile from the construction underway to build apartments and Orion Federal Credit Union's new headquarters at the former Wonder Bread factory.
"We felt like it was up and coming," said owner Jerry Bobo. "We wanted to be part of the growth that was projected to come to the area."
Relax H20 is a spa that offers dry water massages, infrared saunas, oxygen and aroma therapies.
The Memphis Medical District Collaborative (MMDC) assisted Relax H20 with a $4,500 incentive to add exterior lighting for safety and to draw attention to the business.
MMDC most often deploys pre-development and event grants.
"They get people curious and interested in the district," said Vonesha Mitchell, MMDC community and economic development program manager.  
In 2017, local artist Cat Peña created an art installation using shiny blue streamers above Monroe and Marshall in an effort to make the Edge District, which adjoins the medical district, more welcoming to pedestrians.
In September, Peña's connection to the neighborhood grew with the opening of Wonder Cowork Create, or Wonder CC, a cooperative workspace for artists in a repurposed warehouse at 340 Monroe Ave., with co-founders Nick Peña and Eric Clausen.
"These next couple of years will be totally different," Cat Peña said. "We're all excited and looking forward to the ride, and at the end, hope the Edge District will still be a unique place to come."
Wonder CC received a $5,000 pre-development grant from MMDC and has applied for a façade improvement grant to paint a mural as identifying signage on the side of its building, anticipated to be completed this spring.
The highest impact comes from MMDC façade improvement grants that result in better lighting, signage or fence work, Mitchell said.
Tracy's Foreign Cars in the Edge District, at 646 Monroe Ave., improved its façade last year and caught the attention of some neighbors.
"The fence was previously chain link. We replaced it with wrought iron. All the signage was refreshed," Mitchell said. "It looks good and inspired a lot of neighbors to come ask, 'What happened? We want something similar.'"
The success of Relax H2o gave Bobo the confidence to open a second business, Relax & Shine Executive Hand Car Wash, at 1362 Union Ave.
"We live Downtown, and there's not a single solitary place to get your car washed," Bobo said. "We talked to clients about it, thinking there may be a place we overlooked, and some said they drive all the way down Poplar."
The gap in services has resulted in a profitable business.
"I didn't know there was so much money to be made in soap and suds," Bobo said.
A shortage also inspired Shamara Rogers to open Ready, Set, Grow Learning Academy in Madison Heights, at 1418 Madison Ave., in December.  
"I had a 2-year-old that I couldn't find adequate child care for," the mother of five said. "The ones that had what I wanted for my child all had two- to three-year waiting lists. I thought, if I'm in need, there has to be other people."
MMDC helped the child care and preschool center cover costs for an architect to redesign the front and back of the building, including signs, lighting and landscaping to be completed later this year.  
The STEAM curriculum center serves children six weeks to five years and has before-school, after-school and summer care for children up to 12 years old.
"Most of my parents work in this area," Rogers said. "A few not only work but live in the area as well."  
While some day cares are closed on holidays, Ready, Set, Grow is typically open to cater to employees who work around-the-clock schedules at hospitals that anchor the district.
"With President's Day coming up, we offer drop-off care to serve the Medical District," Rogers said. "The doctors, nurses, X-ray techs and people at St. Jude (Children's Research Hospital), they have to work."
Having a vibrant and growing small business community between the major hospitals and medical college campuses is a recruitment asset.
"Quality of life is something people look at even when comparing pay," Mitchell said.
MMDC also has programs outside of small business incentives, such as a "live and buy local" program that is intertwined with the health of the neighborhood.
"If you put emphasis on one and not the other, it is at the detriment of those other programs," Mitchell said. "To hire locally, we need housing to interest the people working at these institutions. To buy locally, there needs to be businesses who can fill the demand theses hospitals have. One hand washes the other."  
Mitchell anticipates even more success in 2019 as people begin to see the fruits of MMDC's efforts.
"We're encouraging the public to participate in and buy-in, and that's easier when they can see progress," she said. "It's giving us a boost."  
Not even two months into the new year, MMDC has already received applications for new projects and businesses.
"We're just a month out of the gate and we already have this (much) in the pipeline," Mitchell said. "It took us a long time to get inquiries and now I'm thinking, 'do we have enough money in the budget?'"  
Developers and businesses interested in investing in existing space or new construction in the Medical District can apply for up to $5,000 to offset pre-development costs, including architectural drawings, design renderings and business planning.
The application process is available online at mdcollaborative.org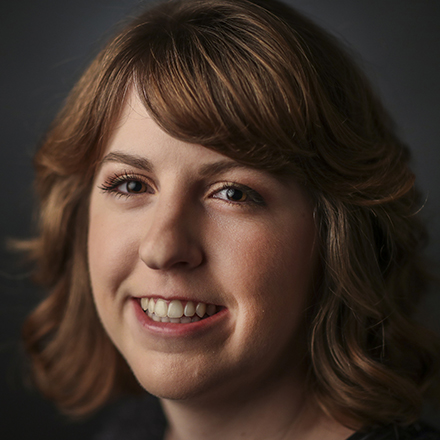 Michelle Corbet
Michelle Corbet covers business for The Daily Memphian. Prior to, she was a reporter at the Memphis Business Journal. A native Memphian and University of Memphis graduate, Michelle covered business in Conway, Arkansas after college. Michelle got her start covering business as an intern at The Commercial Appeal.
---