Week-long sessions on Downtown master plan open Feb. 25
A design studio for the Downtown Memphis master plan is setting up shop in the former Life is Good space on Main Street on Monday, Feb. 25, for a week-long visioning session.
Each day this week, the Downtown Memphis Commission (DMC) will host approximately one hour-long sessions with subject matter experts, open to the public.
Topics will range from housing, retail and office to parking, transportation and blight.
"This will be a hands-on opportunity for the Downtown master plan," said Brett Roler, DMC's vice president of planning and development. "Staff will be in a physical location on Main Street all week long."  
DMC began its master plan process in July 2018, working in conjunction with the city of Memphis' overall master plan called Memphis 3.0.
Stantec, a national design and engineering firm, was hired to assist in the Downtown master plan's development. Its work includes researching the Central Business Improvement District, a 6.5-square-mile zone of Downtown Memphis generally bound between the Mississippi River and Danny Thomas Boulevard, in which commercial property owners pay an assessment for district improvements, projects and management services.
"Phase 1 was collecting a lot of general first thoughts from the public," said DMC president and CEO Jennifer Oswalt. "What do you love; what do you want to see more of or less of, at various venues throughout Downtown?"
Using that collected public data, the design studio is a chance to bring in experts who can dig deeper into specific issues to help inform the master plan draft, to be revealed sometime in April.
For example, on Thursday, Feb. 28, a "Regional Impact" session will bring together mayors and planners from each of Shelby County's municipalities as well as West Memphis.
"Now that we've set the tone for the master plan from public input, this is to really focus on harder issues," Oswalt said.
While topics of public interest are still wide and broad, Oswalt said, parking, lighting and retail seem to come up most often.
"People still really want a grocery store and other shopping opportunities," she said. "Parking is still a predicament."
While an existing-conditions report from a parking study the DMC commissioned shows Downtown Memphis is nowhere near parking capacity, not all parking is in the right area and there are hot spots of parking activity.
"The average person will say, 'There's not enough parking. It's hard to come Downtown and park,' " Oswalt said. "Truthfully, I can go anywhere and find a street spot or get into a garage or lot."
DMC is now working to bridge the gap in expectations and shift to ideas for enticing people to walk further to park.
An example would be better street lighting and activity such as the food and magazine stands that line the sidewalks of larger cities.
"We really want to hear from all Memphians," Oswalt said. "Pop in. Anyone is welcome, anytime."   
At Friday's DMC board meeting, chairwoman Deni Reilly encouraged all board members to get involved. "Not just you, but your co-workers and friends, those who are familiar with Downtown and those who aren't. We want as much feedback as we can," she said.  
For those who cannot make it Downtown, there will be a master plan design studio pop-up Wednesday, Feb. 27, beginning at 5:30 p.m. at Crosstown Concourse.
The full design studio schedule, with times, locations and topics, can be found here.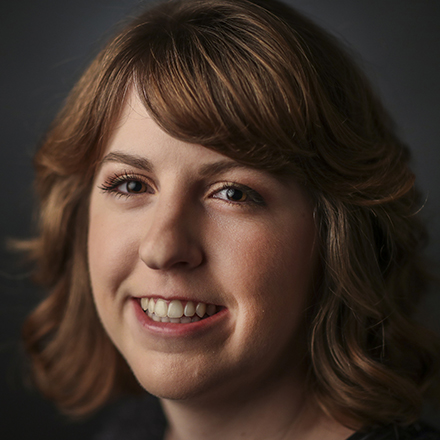 Michelle Corbet
Michelle Corbet covers business for The Daily Memphian. Prior to, she was a reporter at the Memphis Business Journal. A native Memphian and University of Memphis graduate, Michelle covered business in Conway, Arkansas after college. Michelle got her start covering business as an intern at The Commercial Appeal.
---