Old Forest, Shelby Forest prepare for spring with AmeriCorps team
For the next month, a team of eight AmeriCorps service members will be pulling invasive plants from Overton Park and Meeman Shelby Forest State Park as both prepare for spring.
In the 126-acre Old Forest area of Overton Park, the volunteers will concentrate on a 12-acre patch of English ivy.
"It's spread usually from homes and businesses," said Melissa McMasters, communications director for the Overton Park Conservancy. "People plant it on their buildings and it's a ground cover. If somebody is cleaning out their garden and they don't dispose of it properly and some of it just washes down the road, it literally can just touch the ground and it re-roots."
The team, from the AmeriCorps National Civilian Community Corps based in Vicksburg, Mississippi, underwent training for each park. The group will spend two weeks in the forested environments.
At Meeman Shelby Forest, the work will focus on restoring trails overgrown with invasive plants and better establishing the forest field edge at the Edward J. Meeman Biological Station that borders the state park in northern Shelby County.
McMasters said winter is prime time for removing the non-native plants.
"The wildflowers are just about to start popping up, and you don't want to be off-trail trampling all of these delicate native plants," she said. "Invasive plants are weaker in the winter. They are storing up their energy and if you go after them in the springtime, they are using up that energy to make leaves and make flowers. If we hit them again in June, they will be a little bit weaker then."
The attack on English ivy is a follow-up to a sustained campaign against privet. The conservancy, at its founding, had a series of volunteer "privet pulls" in 2012 and 2013 that removed 100 truckloads of the plant from Overton Park.
---
TOM BAILEY: Midtown milk plant cited for creek pollution, fish kill
KATE CRAWFORD: Explore Bike Share maps show hotbeds of activity
---
Less than a month until spring's arrival by the calendar, the Old Forest, which is a state natural area, has seen some other transitions that have garnered more attention. Social media postings of a large rat snake hanging from a tree and a brightly colored copperhead drew a lot of interest.
"That was a very powerful picture of that rat snake," McMasters said. "It was so zoomed in people thought it was something that it wasn't. … It does live here and that is its home and it helps."
The rat snake consumes rats. Copperheads are native to the forest and usually are found off the trails through the forest, although they are spotted occasionally in the spring sunning themselves on the trails.
McMasters' advice: "Stay on the trail and leash your pets." "They (copperheads) really like to camouflage themselves. … So chances are you are not going to encounter them very often. They are pretty obvious when you see them. You just step around them. They are not going to pursue you if you don't pursue them."
The recent rain has changed the usual places where both kinds of snakes are found as they seek dry ground in the forest.
"As soon as that seeps back into the ground, we stop seeing so much of them," McMasters said.
Eric Barnes, president and executive editor of The Daily Memphian, is on the board of the Overton Park Conservancy. He did not participate in the reporting or editing of this story.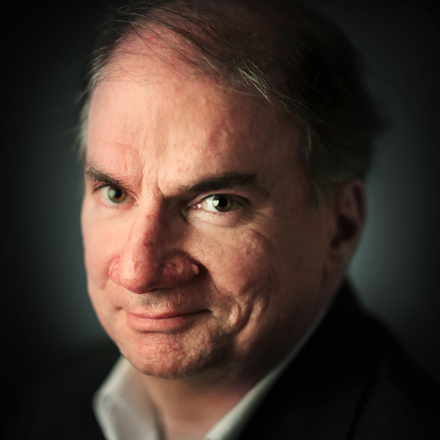 Bill Dries
Bill Dries covers city government and politics. He is a native Memphian and has been a reporter for more than 40 years.
---