EDGE: Downtown Memphis will never be top 'economic node' in Shelby County
Telling out-of-town companies about the resurgence of Downtown Memphis — its recent headquarters relocations, increase in urban housing and entertainment options — is impressive.
Boston-based agriculture tech firm Indigo Ag chose Downtown Memphis for its 700-employee North American commercial operations headquarters. 
FedEx Logistics recently announced retrofitting the vacant Gibson Guitar Factory building into its corporate headquarters that could eventually employ up to 1,200.     
"The story is phenomenal," Reid Dulberger, president and CEO of the Economic Development Growth Engine (EDGE) for Memphis and Shelby County, said on Thursday. "But if you are bringing people to the Edge (District), it's dead."
While the story of Downtown Memphis resonates well, not all of it "shows well."
"We have to be careful about what routes we take," Dulberger said when taking company representatives around Downtown Memphis.    
"If anyone thinks Downtown will be the economic node of Memphis and Shelby County, you will be wrong, and you can quote me," he said.
Dulberger's comments were part of a discussion on how Downtown Memphis can be strengthened as a regional asset to better support economic growth throughout all of Memphis and Shelby County.
The discussion is part of a week-long visioning process for the Downtown Memphis master plan with international community design firm Stantec. First drafts will be released in April.   
---
MICHELLE CORBET: Week-long sessions on Downtown master plan open Feb. 25
---
Although Downtown has a large concentration of office space, East Memphis remains the No. 1 office market in Shelby County.
When HBG Design sold its building on South Front Street, the design firm seriously considered relocating near the intersection of Poplar Avenue and Ridgeway Road.
"It was a hard decision for us," said HBG Design principal Dike Bacon. "We ultimately decided to maintain our commitment to Downtown, but we looked at those edge locations in the context of what made it easier for us to do business."  
People's perceptions about Downtown Memphis depend on why they are there, said John Lawrence, senior economic development specialist at EDGE.
"If I want to come to a baseball game, I drive Downtown, find a parking space, watch the game, eat dinner and come home," he said. "If I get up at 8 in the morning and pass a bunch of other office buildings on the way, I don't see Downtown as convenient."
---
MICHELLE CORBET: Public, city clash over need for more Downtown Memphis parking
---
Having several economic development nodes throughout Shelby County avoids the confluence of traffic coming into one center, and allows accessibility and better quality of life, said Ralph Moore, executive director of the Memphis Area Association of Governments.  
Competing with cities like Chicago, Dallas and Los Angeles, HBG Design is having a hard time recruiting designers to work at its Downtown Memphis offices.
As the city has become more desirable and Downtown has offered more things for people to do and more places for people to live, the firm has been able to attract some designers to work and live Downtown, mostly millennials.   
"But once they have kids, it's almost exclusively, they head out to get a garden, and with municipal schools now, they head out for the schools. As cool as the urban lifestyle is, they want a swing set in the backyard," Bacon said.
Bacon himself is one of those who moved to Germantown for the yard and school, where he serves as a member of the Germantown Planning Commission.  
Now that his kids are grown, he and his wife are thinking about buying a condo to live closer to work and enjoy Downtown's amenities such as sports venues that cannot be duplicated in the suburbs.  
"There is a huge interest for people living in Germantown to go walk (Big River Crossing), go to games and eat at restaurants," Bacon said. "We actually have friends who have apartments down here. They rent an apartment to take advantage of everything going on Downtown because it's a 30- to 40-minute drive."
The commute from neighboring West Memphis, Arkansas, is only 10 minutes from Downtown and the city is investing in a trail system to better connect via Big River Crossing.
"I think it would be cool for a millennial to tell his buddies, 'I get to work by riding my bike across the Mississippi River,'" said Paul Luker, director of planning and development for the City of West Memphis.
Both Downtown and the surrounding region have their perks, and for the economic vitality of Shelby County as a whole and beyond, the strengths and successes of one should not be seen as a disadvantage to the other.
"Downtown, knock on wood, will always have the cool factor. Poplar and Ridgeway will never be as walkable," Dulberger said. "They both have their strengths, and if we're smart as a community, we'll take advantage of both."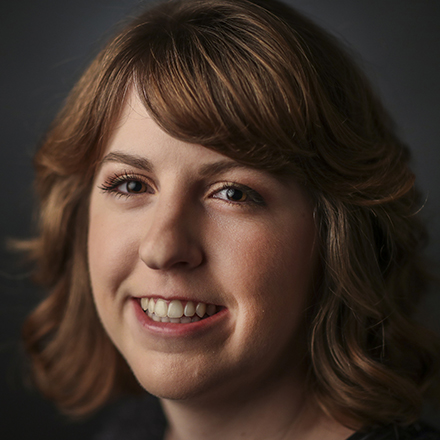 Michelle Corbet
Michelle Corbet covers business for The Daily Memphian. Prior to, she was a reporter at the Memphis Business Journal. A native Memphian and University of Memphis graduate, Michelle covered business in Conway, Arkansas after college. Michelle got her start covering business as an intern at The Commercial Appeal.
---