Grow, grow, grow: Growers, technology, innovation converge at Farm & Gin Show
A Memphis-based startup is targeting food deserts with its business concept, hoping to develop automated food stores to help bridge the gap between fast food and having access to healthy food options.
Auto-GRO Market pitched its concept to potential investors at the Mid-South Farm & Gin Show on Friday, its founders calling the business a "farmers market meets Redbox."
The 67th annual show at the Memphis Convention Center is sponsored by Southern Cotton Ginners Association and Delta Farm Press. It attracts about 20,000 attendees who hear from industry experts and learn what's new in various aspects of the agricultural industry.
The show, which always features large, new farming equipment available in the marketplace, continues Saturday, March 2, from 9 a.m. to 4:30 p.m.
Auto-GRO Market's pitch was part of AgLaunch Initiative's Startup Station, where it and other startup companies get the chance to impress potential investors while explaining and getting exposure for their enterprises. Based in Memphis, AgLaunch's mission is to grow regional economies based around agricultural innovation.
Food deserts are prevalent in Memphis, particularly in areas where poverty is more pronounced, discouraging grocery stores from making investments in those neighborhoods. The Centers for Disease Control and Prevention defines a food desert as an area lacking access to "affordable fruits, vegetables, whole grains, low-fat milk and other foods that make up a full and healthy diet."
"Currently (people in food deserts) fill gaps in their diet through fast food and convenience stores," said Cameron Todd, Auto-GRO's founder and CEO.
Auto-GRO plans to augment the market with its automated food stores, beginning with Memphis. The stores would be walk-up or drive-thru and able to house 2,400 different items.
"We don't want to police food-choice," Todd said. "We just want to be a bridge to healthier options."
Auto-GRO plans a cost-plus model, pricing goods at cost and adding a fixed percentage at checkout. They also plan to reinvest a portion of profits in the communities in which they locate.
Auto-GRO graduated from the Delta iFund, an early stage, proof-of-concept startup accelerator in the Delta Regional Authority's eight-state region. AgLaunch worked with the Delta iFund to deliver programming.
Three startups that have gone through full AgLaunch programming also pitched their business plans on Friday. Shepherd provides a digital platform for farmers to manage farm labor; Soil Nerd serves as a "digital agronomist" for soil health management; and Wisran calculates farmers' cost of equipment, labor and fuel in real time, providing alerts when numbers reach set budget limits.
GroGuru, a team AgLaunch worked with to do trials over the past year, also pitched during the session. It provides a wireless underground system for precision soil monitoring and management.
"What we do as agronomists is essentially help you, the farmers, turn seed into money," said David Sloane, GroGuru's chief agronomist. "You take a seed, you apply water, you apply nutrients, you apply sunlight and you convert that into money. The key thing there is water, and that's what we're about."
Charlie Hatcher, Tennessee's commissioner of Agriculture, attended the pitch session.
"I'm excited about the technology, partnering with farmers especially," Hatcher said. "And let them benefit from the technology and hopefully, that'll translate into income for them."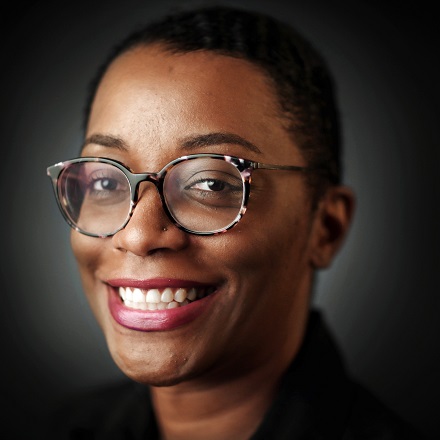 Elle Perry
Elle Perry covers arts and culture and other news for the Daily Memphian. She is a native of Memphis and a two-time graduate of the University of Memphis. Elle previously worked for the Memphis Business Journal and has written for publications including The Memphis Flyer and High Ground News.
---