Poor & affluent in Uptown: City seeks balance
City Council rejects more 'affordable' apartments
An effort to strike some balance between the number of low-income and moneyed people living in Uptown played a big role in the City Council's rejection of proposed "affordable" apartments there.
Uptown "was supposed to be a mixed-income community," Councilman Berlin Boyd said on Feb. 5 in urging his fellow council members to reject the 125-unit development.
"They were supposed to start seeing a lot of individuals moving into that community with higher income levels. And that hasn't necessarily happened yet because we're still getting income-based properties that are being built in abundance in that area," said Boyd, whose District 7 includes Uptown.
Boyd's argument succeeded. The City Council rejected, 3-9, a rezoning request to allow a $20 million proposal by Elmington Capital Group to build affordable, or "workforce," units. The site is between North Main on the west, North Second on the east, Henry on the north and Keel on the south.
 "We do not have a comment at this time," Elmington's John Shepard responded by email last week when The Daily Memphian asked if the company plans to change and resubmit its proposal.
Uptown Community Plan
The City Council rejected the apartments even though the  Office of Planning & Development recommended approval.
The city/county planners said the proposal adheres to the 2018 Uptown Community Plan that supports apartments on the site, in part because it is within easy walking distance to anchor developments in Uptown.
That comprehensive plan also calls for protecting housing affordability as well as encouraging a mix of incomes, increasing homeownership, and preserving Uptown's stock of single-family houses.
Revitalizing what was an impoverished, substantially blighted area without gentrifying it was the goal 20 years ago when Henry Turley Co. and Belz Enterprises teamed with the Memphis Housing Authority on a master plan.
Uptown comprises a 2-by-3-mile area with at least parts of nine neighborhoods roughly between Wolf River Harbor, A.W. Willis Avenue, Manassas and Marble.
Workforce housing
Nashville-based Elmington Capital Group builds both market-rate and affordable, or "workforce," apartments. The latter units are subsidized by the federal government, which grants low-income housing tax credits to developers. The program caps the amount of rent charged to low-income tenants so they don't have to pay more than 30 percent of their income for housing.
Elmington recently completed an affordable development in Uptown, the 155-unit Uptown Flats at 645 N. Main, and wanted to build more in Uptown.
The rental rates at the second apartment complex Elmington planned would be about $700 for a one-bedroom unit, $840 for two bedrooms and $970 for three bedrooms, Shepard told the council.
"So that's currently about the most expensive thing you can rent Uptown," he said.
Displacement?
The median income of Uptown residents makes a strong case for additional affordable apartments instead of market-rate units, Shepard indicated to the council.
"So the average median income in Uptown right now is about $14,000 a year," he said. "You look at the target income of our renters, it's anywhere from two to three times the current median income in Uptown."
The 100-block Uptown comprises parts of ZIP codes 38107 and 38105. The Census Bureau's 2017 American Communities Survey shows that the annual median income was $28,281 in 38107 and was $18,065 in 38105.
Shepard acknowledged the desire of many Uptown residents for the neighborhood's continued income growth. But at the same time, "making sure that isn't accompanied by displacement," he said.
At $700-$970 a month, the proposed Elmington apartments accomplish both goals of increasing Uptown income and not displacing lower-income residents, Shepard said.
More developments in the pipeline for Uptown are market-rate apartments that will lease for $1,200 to $1,500 a month, Shepard said. "This is the only one proposing to provide any affordable or workforce housing for the neighborhood," he said.
"We're doing a 3-acre site in the context of what is really a lot of very high-end development being planned for the Uptown area currently," he said.
Among anticipated developments are the renovation of the vacant American Snuff factory property into a mixed-use project as well as another mixed-use development including 25 apartments on the north end of the Malone Park subdivision.
Problems at Uptown Flats
But Boyd voiced other concerns.
Constituents have complained to Boyd about problems caused by Uptown Flats. Issues include increased congestion of on-street parking and increased litter, Boyd said.
Tanja Mitchell, an Uptown homeowner since 2007 who lives across from Uptown Flats, said the initial problems included apartment residents or their guests taking up parking on the streets and lots of litter.
But she credited Elmington for responding. Uptown Flats now has a grounds worker who removes litter and has been effective in informing residents they should use on-site parking spots.
Uptowners' view
Mitchell does not consider Uptown's existing mix of incomes to be a problem.
Until recently she worked for the Community Reinvestment Agency, which has been active in Uptown with its mission to remove blight and slum conditions and improve residents' quality of life.
"Uptown is a popular place now," Mitchell said. "It's finally realizing its potential. Close to Downtown. Close to the river. People want to live close to amenities. We're successful. That's not a bad thing."
Her neighbor, Tabitha Allen, recently moved from the Germantown area and bought a house in Uptown after her three children graduated from Germantown High.
"I had heard about all these great things going on in Uptown and Downtown and I thought I'd love to live down here, love the diversity of people and everything going on," Allen said.
But now she believes the lower-income housing is a "huge issue" that could force her to move away.
Several recent burglaries have occurred at Uptown Flats. Allen doesn't blame the apartment tenants for crime, but Elmington for not investing enough money into security.
"And as single women, when you go outside and you've got these guys trying to sell you soap products, it doesn't make you feel comfortable," Allen said.
Valerie Peavy takes the middle ground. The co-owner of the breakfast and lunch restaurant The Office @ Uptown said, "We need workforce housing but we always need market-rate.
"The community was designed to be mixed-income," Peavy said, but in recent years developments have almost totally catered to low- to moderate-income residents.
Her main criticism of Elmington's developments is that they don't offer a mix of both low-income and market-rate units. But she has talked with Shepard and credits him for being responsive to other issues.
In the City Council meeting, Boyd talked of there being too much of a "concentration" of low-income housing in Uptown. Peavy agreed that cannot happen.
"We'll end up not having that blend," she said. "People will get the impression this is the low-income side of town. We have long-term homeowners.
"A lot of people want to move down here: St. Jude, ServiceMaster employees will want to live all around Downtown. If new developments take away from their ability to do that, it will skew our side of town," Peavy said.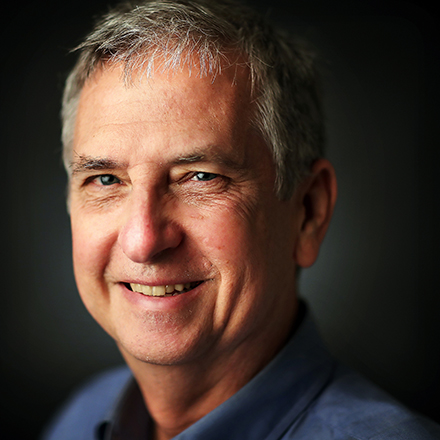 Tom Bailey
Tom Bailey covers business news for The Daily Memphian. A Tupelo, Mississippi, native, he graduated from Mississippi State University. He's worked in journalism for 40 years and has lived in Midtown for 36 years.
---