Launch Pad Memphis prepares to celebrate its members, not its space
On a given work day, walking into Memphis' Toyota Center, a visitor would find the typical signifiers of a traditional office building: a security guard, workers in suits and ties queuing into an elevator to start their day.
It's a far cry from the atmosphere hidden on the Downtown tower's third floor. There, Launch Pad, a coworking community with an emphasis on casual collaboration for entrepreneurs, is about to celebrate its six-month tenure in Memphis with a grand opening party for the public to come inside and take a look.
"I think you're seeing a marker on the way times are changing.  You don't have to wear a suit to be serious and build a successful business," said Launch Pad chief operations officer and president Anne Driscoll.
"At the end of the day, a lot of the people who abide by those dress codes aren't the ones who are breaking the rules and making things happen," she said.
After leaving a 20-year career in Silicon Valley to join the New Orleans-based company last year, Driscoll has been one of the engineers of a ramped-up expansion, which included new locations in Nashville and Newark, New Jersey, along with the Memphis location, in 2018.
"Our focus has really been on what we call 'momentum markets,'" said Chris Schultz, the company's CEO. "Cities that have a great entrepreneurial energy that we can come in and create a physical hub that's sort of a catalyst."
Schultz says the company's aversion to large cities such as San Francisco and New York is related to an "unsustainability" for small business owners who are prioritizing the affordability of the place they live, before they even begin to prioritize the aptitude of their business in a given market.
"We don't want to go somewhere where everybody is super mature," Driscoll added. "We want to be places that are kind of on that emergent growth, because it's a lot more fun to play a part in building the next version of that ecosystem."
So, Schultz says he looked up the Mississippi River, finding potential in Memphis' business community and its culture.
"We look for cities that have a historic and culture aspect. Cities that people may be moving home to. (Where) people might have felt they had to leave previously to have the career they wanted, and now they're rethinking that," Schultz said.
"Certainly, as a sister city along the Mississippi to New Orleans, we felt a strong tie to Memphis and its history of soul music and rock 'n' roll.
"The fact that there is a renaissance around the CBD (central business district) and people are kind of rediscovering Downtown Memphis, all of those were great indicators for us, in terms of selecting Memphis as the next city," he said.
Schultz and Driscoll tapped native-Memphian Michael Shelton to be Launch Pad Memphis' community manager. His day-to-day tasks include small duties, such as washing glassware and stocking supplies, to larger ones, like negotiating rates for prospective members.
More importantly, he knows every person who uses the coworking space, and the functions of their jobs.
He speaks with an air of pride about small business owners like recent Rhodes graduate Gillian Wenhold, who started a social networking app for people committed to social causes. He facilitates the use of the space for big business, too, as he notes a representative for the Southeastern operations of Ticketmaster purchased a permanent desk at Launch Pad.
In the kitchen, he chats with Beth Brock, operations and business development manager of PeopleCap, a Memphis-based human resources company that decided its work was too mobile to be bound to a long-standing leasing agreement with a building. So, they opted for coworking.
"We enjoyed where we were, but it was a lot of space, and we really weren't utilizing all of it," Brock said. "The dynamic of having so many other businesses here, we enjoy it very much."
She commends Shelton for "managing the other piece of office living."
He says that piece is oftentimes more about being a conduit for connections.
"Yesterday afternoon, we had a guy here who is getting his enneagram certification and another person here who has experience with enneagrams, and I knew that," Shelton said. "So, when both of them were in the space, I brought them together, and introduced them to each other, and they had a 30-minute conversation, and now they're talking about having their own enneagram podcast."
"A lot of times, if you don't force that kind of interaction, it's not gonna happen."
To meet that end, Shelton also is responsible for planning events, such as the upcoming "grand opening."
Schultz and Driscoll both admit that having a grand opening for a business that has been around for six months may sound arbitrary. They say six months ago, however, there wouldn't have been much to celebrate.
"Instead of a party that celebrates desks and chairs and free beer on tap, it's a celebration of our members," Schultz said, noting that Launch Pad Memphis has already grown to about 50-percent capacity since its opening.
Capacity at the Launch Pad in Toyota Center depends on how much space a particular member might need, and memberships are priced somewhat accordingly, based on length of lease and other factors.
While they are ahead of their own projections for growth in Memphis, Driscoll says they aren't in any rush to be at capacity, as they are in their Newark location.
"Anybody can put together a bunch of offices, they can go find some artwork and put that on, and go make a connection with a Wi-Fi provider. Those are the tools we have to use, but that's not the game that we are in," Driscoll said.
"What we really have to think about is what is the right community and what is the right culture in each and every one of our locations and what is the common thread that connects them. 
"I think it would be a lot easier for us to basically just get people to sign a bunch of leases and use our desks, but we really think about it as a membership," she said. "We think about how we have an impact on each one of our members and make them value — not the desks, the chairs and the space — but, actually, the feeling they get everyday, when they walk in the door, and the impact we can have on their lives."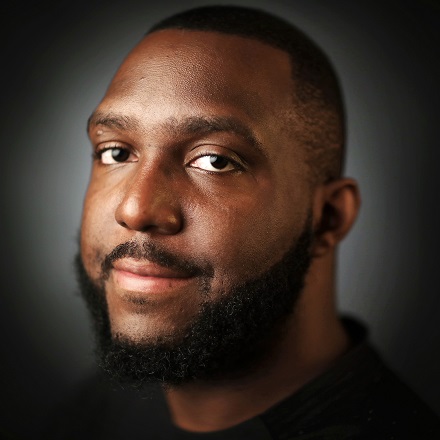 Jared Boyd
Jared Boyd is a general assignment reporter with The Daily Memphian who can be found covering just about anything people in the Mid-South might find interesting. His friends call him "Jay B.," and you can, too.
---