Planning board rejects proposed expansion of Whitehaven waste facility
Its past activities and poor relationship with Whitehaven neighbors helped doom a solid waste company's request of the planning board to allow it to expand.
Waste Connections of Tennessee, 621 E. Brooks Road, can still make its case for the planned development to the City Council.
But the Land Use Control Board voted unanimously Thursday against the company's proposal to reconfigure and expand its facilities.
---
TOM BAILEY: Planning board approves tall townhouses in Midtown
---
"If you have a dirty house, building a bigger house" doesn't help, board chairman Jon McCreery said before casting his vote.
The city of Memphis bought the property in 1987, built the waste transfer facility and sold it to a private company in 1999. Waste Connections eventually came in to run and operate it.
The office, maintenance building, transfer station, fueling station and associated parking are on nine acres that border the residential Graves Road Subdivision on the south and east.
The company has acquired another, mostly vacant 30 acres immediately to the west. Waste Connections proposes to demolish the current structures and move most of them to the new property.
The changes would give the company more room to operate, especially for its trucks to circulate on the grounds, Gene Bryan told the board. He is with Caissa Public Strategy, which is a project consultant for Waste Connections.
The changes would also improve conditions for the residential neighbors because the buildings and rumbling trucks would be located farther away from the houses. Also, the expansion would give Waste Connections more space to create wider landscaped buffers between the operations and houses, he said.
But when asked if the extra acreage means that the waste-handling operation would expand, Bryan said he did not know, indicating that new technologies could keep the facilities from having to grow larger.
Yvonne D. Nelson, head of the McCorkle Road Neighborhood Development Corporation, spoke for residents, most of whom opposed the expansion.
"I've seen with my own eyes Waste Connections trucks littering Brooks Road and Elvis Presley Boulevard as they travel from their waste transfer station at excessive speeds," Nelson said.
"… Are we supposed to be delighted that Waste Connections has hired one person to clean nine-plus acres of land? It was littered, as usual, on my ride here today," Nelson said. "Trash all outside and inside the fence line."
And the facility generates a smell that neighbors must live with daily, she said.
Bryan told the board that expanding the buffer zone, moving the facilities farther from houses and other improvements will not occur if the planned development is not approved.
McCreery, the board chairman, told Bryan that he was surprised to hear company representatives say they will improve conditions for the neighbors only if Waste Connections is allowed to expand. Should the company not have been improving the conditions anyway, he asked.
Bryan responded that the company needed more room to make the improvements, like expanding the buffer zone.
Board member Mary Sharp expressed concern that company representatives did not know if the expansion of acreage would also mean more trucks and more waste.
Besides, she said, whether the fence is three feet high or 20 feet high, "it doesn't eradicate the smell."
The expansion plan includes moving the waste transfer station building farther from residents but closer to Brooks Road. Board member James Toles said that will create more of an eyesore for motorists driving along Brooks.
"We're trying to improve Whitehaven and Elvis Presley Boulevard, trying to upgrade the neighborhood," Toles said. "… If you build a bigger facility you probably will have more trucks, more garbage trucks coming in. So it increases the odor and you have more environmental issues."
Adrian Bond, another Caissa Public Strategy consultant, noted that Waste Connections recently installed some odor-control equipment and established a telephone hotline for residents.
But he acknowledged the buffer between neighbors and the operation has been insufficient.
"We're not here for a history lesson" about past problems, he told the board. "Our primary concern is to address issues."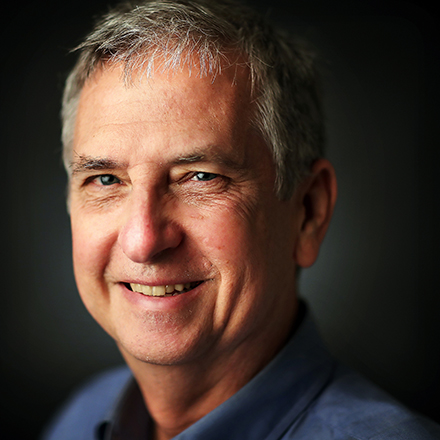 Tom Bailey
Tom Bailey covers business news for The Daily Memphian. A Tupelo, Mississippi, native, he graduated from Mississippi State University. He's worked in journalism for 40 years and has lived in Midtown for 36 years.
---