Downtown tourism development zone captures sales tax growth
Dining, shopping, drinking and sleeping in hotel beds, patrons of Downtown Memphis businesses have forked over big money since 2001 to help the city attract still more visitors.
A few pennies or dollars per transaction, more than $223 million has piled up over time in sales taxes tacked onto the price of fancy dinners and fast food, drinks on Beale Street and outdoor gear from Bass Pro Shops.
Welcome to the Downtown tourism development zone (TDZ), a special tax financing district that's on track to collect more than $410 million by the time it's done in 2031.
The TDZ is credited with indirectly helping build the FedExForum, which was crucial to bringing the Memphis Grizzlies to town. It has mostly been used to fix up the Memphis Convention Center and retrofit the Pyramid arena for retail use, but it's also gearing up to help improve the Pinch district, riverfront and Mud Island River Park.
"Without the TDZ, we may not have the FedExForum," said Memphis Tourism president and chief executive officer Kevin Kane. "We certainly wouldn't have Bass Pro Shops at the Pyramid. We wouldn't even be close to the $200 million we're going to spend on the convention center."
"If you put it all together, the state-sponsored TDZ before it's over with probably will have assisted in a billion dollars in projects in Memphis," Kane said, referring to the Downtown TDZ and others at Graceland and the former Mid-South Fairgrounds.
The latest iteration of the TDZ is a partial extension designed to close a private funding gap for a long-sought second convention center hotel. It would funnel new sales taxes from a planned $220 million Loews hotel into the hotel's financing, without touching the principal in the larger Downtown TDZ.
How it works
A tourism development zone is allowed to keep part of the incremental growth from state and local sales taxes, above an established baseline. The increased state sales tax money would otherwise go to state government.
TDZ money can only be spent on projects within the zone that are designated by the State Building Commission as qualified public use facilities.
"The theory of the TDZ was, 'We will capture the sales tax that is sparked by this new development,'" said consultant and writer Tom Jones of Smart City Memphis.
Jones believes the TDZ is the best deal for city taxpayers from an incentive arsenal that also includes tax abatement and tax-increment financing.
Tax abatement freezes property taxes for a period of time, and tax-increment financing captures incremental growth in property tax within a specified district or project, to be spent on that district or project. Both measures divert local taxes away from local government needs.
"The TDZ should be the one that's the most preferred and best incentive for Memphis because three-fourths of the revenue that's being captured as an incentive for development is money from the state of Tennessee," Jones said.
Like tax abatement and tax-increment financing, the TDZ doesn't completely shut off the flow of government revenue. The TDZ keeps revenues that are over and above a baseline level established in 2001, as adjusted up or down each year according to the growth rate of sales taxes countywide.
"The schools and city government and state government get more revenue each year, regardless of the TDZ," Jones said. "That's the other beauty of it."
Fueling a tourist magnet
With projects aimed largely at tourists, it's designed to bring new dollars into the city and state.
City chief operating officer Doug McGowen said, "I want to extract every dollar I can out of this, because generally it's from visitorship, people coming and spending money in the Downtown, and allowing us to do more stuff to attract tourists."
TDZ boundaries generally mirror the Downtown Memphis Commission's central business improvement district, which has been booming in recent years with new residential, office and retail development.
To date, the TDZ has helped convert the vacant Pyramid into a Bass Pro Shops Outdoor World and luxury hotel, Big Cypress Lodge; build the Cannon Center for Performing Arts; and finance past and present renovations to help the Memphis Convention Center attract conventioneers and meeting-goers.
When the Downtown TDZ reaches the state-mandated sunset date, most of a projected $410 million will have gone to the Memphis Convention Center and the Pyramid.
The big-ticket item is debt from a $197 million bond issue that covered the Bass Pro Pyramid project and the city's purchase of Shelby County's interest in the Memphis Convention Center.
Coming attractions
The remaining future TDZ revenue, currently estimated at $82 million, is tentatively budgeted at:
$25 million for the convention center, as part of a nearly $190 million renovation and modernization that will yield a new exterior, updated meeting and convention facilities and hotel-quality interior.
$20.8 million for the Pinch District, an area on the north end of Downtown in the growth path of St. Jude Children's Research Hospital's $1.5 billion expansion.
$34.1 million for a coming riverfront transformation planned by Memphis River Parks Partnership, including a relocation of Memphis Brooks Museum of Art from Overton Park.
$3 million for an as yet unspecified overhaul of Mud Island River Park.
Downtown is one of multiple TDZs approved in Memphis. Others are at Graceland and the former Mid-South Fairgrounds. Elsewhere in the state, a handful of TDZs have supported convention center developments.
The Downtown TDZ was originally created to pay for a convention center project that added Cannon Center for the Performing Arts, a new ballroom and other amenities.
FedExForum wasn't an approved use of TDZ money, but when local governments were grappling with how to finance the Forum, "It was the TDZ that came to the rescue," Jones said.
"It allowed all that hotel-motel money to be moved over (from the convention center)" to pay FedExForum debt, Jones said. The city and county levy hotel bed taxes and have used the revenue for tourism-related purposes.
The State Building Commission added the Pyramid as a qualified public use facility in 2011, in preparation for the Bass Pro project, and approved additions of Mud Island River Park and the riverfront in 2018.
Doing the math on Bass Pro
Much has been made over the years about whether Bass Pro Shops was worth the city's investment, and whether it pays its own way through TDZ contributions.
The answer depends on how one looks at it.
Individual businesses' contributions to the TDZ are held confidential and aren't disclosed by the Tennessee Department of Revenue.
However, the city discloses Bass Pro's Pyramid sales as a public record, and the store's 2015 opening contributed to a spike in TDZ income.
The TDZ netted $3.6 million in its first year and gradually grew to $13 million in the year before Bass Pro opened, when it jumped to $20 million. It peaked at $21.8 million during Bass Pro's first full year before falling back to $20 million last year.
In the year ending last April 30, Bass Pro reported sales of $45.6 million, which would equate to nearly $4 million in sales taxes going into the TDZ. Bass Pro also pays at least $1 million a year in rent, with rent reserved for Pyramid maintenance, upkeep and improvements.
A 2011 market study by consultant RKG Associates, which accompanied the city's application to expand the TDZ to include the Pyramid, predicted the store would generate $8.3 million a year for the TDZ at first, rising to $10.7 million a year by 2031.
When the facility was being planned, RKG calculated it would produce $105 million a year in sales. Bass Pro Shops generated $56.3 million in sales in its first year, during what retail experts described as new store honeymoon, and the amount has fallen since then.
Why store sales haven't met early projections is unclear.
$200 million Bass Pro? Not really
It's a one-of-a-kind store, an adaptive reuse of a sports and entertainment arena with retail space interspersed with water features, aquariums and other attractions.
The actual retail square footage is a question mark, because Bass Pro, as a privately held company, doesn't report such details.
The RKG estimate of $105 million a year in sales was based on a 300,000-square-foot retail area. The building is listed at 535,000 square feet, but analysts have estimated it at 220,000 square feet of retail.
It's evident that Bass Pro's TDZ proceeds wouldn't cover debt payments on the city's entire Pyramid-related investment, which totaled about $103 million.
But Jones argued a relatively small portion of a $197 million bond issue, about $30 million, went directly to Bass Pro for tenant improvements, a debt that would be covered by Bass Pro's TDZ revenues.
Jones said the city spent an additional $57 million to prepare the Pyramid for a new use, including earthquake safeguards and other interior and exterior work.
The bond issue also covered a $75 million city buyout of Shelby County's interest in the convention center, which freed up the county's hotel-motel tax proceeds to be spent elsewhere. The city spent $15 million to buy and raze concrete storage silos that stood between the Tennessee Welcome Center and the Pyramid.
The Pyramid expenditures could have been avoided if the city had torn it down rather than redevelop it.
"Most people will refer to it as the $200 million Bass Pro, but my supposition always has been whether you thought it should be an aquarium or whatever you thought it was going to be, it was going to require the seismic work to be done," Jones said.
Under-promising and over-delivering?
City officials have said they're satisfied with Bass Pro's output and the TDZ's health.
McGowen and Housing and Community Development division director Paul Young said the Downtown TDZ is covering Pyramid-convention center bond payments of roughly $15 million a year and generating about $5 million a year in surplus.
Despite Downtown's development boom including about 1,200 new hotel rooms under construction, the city is sticking to a forecast of about 1 percent annual growth in the TDZ through 2031.
"As you know, the administration is very conservative about our projections," McGowen said. "If we exceed expectations, so much the better."
McGowen and Young said a $5 million annual surplus over the TDZ's remaining years, combined with $17 million in accumulated surplus in the TDZ bank account, is expected to give the city $82 million to distribute by 2031, in addition to making the existing bond payments.
Bicentennial Gateway beckons
A preliminary budget for the Bicentennial Gateway Project showed the TDZ paying for infrastructure and a pedestrian bridge in the Pinch, assistance with the Brooks Museum site and Cossitt Library and Mud Island River Park improvements, among other items.
The Bicentennial Gateway TDZ application included a funding analysis by RKG, the national economic planning and real estate consulting firm that made the Bass Pro projections.
RKG projected public improvements related to the TDZ projects could spark demand for nearly 300,000 square feet of new retail, potentially generating more than $110 million in new TDZ revenues by 2031.
McGowen said city officials faced a decision about how to approach the remaining TDZ projects. It could issue bonds, getting a chunk of money on the front end and paying more in the long run. Or it could adopt a pay-as-you-go approach and avoid costs of borrowing.
"I can't make it more than it is," McGowen said. "If it's $10 million or $20 million, that's what I have and it's our job to determine, to look at my revenues over the next 12 years and borrow against that revenue stream, or can I just dole it out a couple million dollars a year."
Riding TDZ's coattails
With future TDZ revenues spoken for, proponents of a second convention center hotel turned last year to the Tennessee General Assembly in search of an extension to help pay for a 550-room full-service Loews hotel just south of the convention center. McGowen called it "a TDZ within a TDZ."
Legislators amended the TDZ law to make the Loews eligible through 2031 and extend some of the Downtown Memphis TDZ's benefits beyond 2031, but only for the Loews project.
State and local sales tax growth generated by the Loews would be reserved for the hotel project's debt payments until the Downtown TDZ terminates in 2031.
Increases in local sales tax would continuing going to hotel debt after 2031, for up to 30 years from the hotel's opening, or until the debt is paid off.
Jones said the TDZ extension was a coup for Memphis considering the prevailing attitude toward tax deferrals.
"If they were able to pull off that 30-year approval for Loews, that was a master stroke in politics by somebody, just kind of knowing the tenor of the Building Commission in this last decade. They're looking to do less with TDZs, not more, so any time Memphis gets an approval, they deserve a lot of credit," Jones said.
A Loews-specific tourism tax of up to 5 percent on sales and services within the hotel is also proposed to be enacted by the Downtown Memphis Commission to supplement TDZ revenues in making debt payments.
The Legislature initially approved the TDZ amendment for Loews last year and said the hotel had to open by Dec. 31, 2022 to receive TDZ revenues. That deadline has been pushed to June 30, 2024.
Why Loews is worth backing
City and tourism officials believe the Loews will bring substantially more business to the Memphis Convention Center by providing, in tandem with the existing 600-room convention center hotel, a block of 1,150 adjacent hotel rooms.
A 2010 study found a 900-room deficit of quality hotels to support the convention center. Mayor Jim Strickland told the building commission 42 percent of convention business lost by Memphis can be attributed to lack of a second convention center hotel.
The Loews TDZ drew a legal challenge from owners of the Sheraton Memphis Downtown Hotel, who filed a lawsuit seeking to derail public incentives.
The Sheraton's petition in Shelby County Chancery Court was dismissed, but the hotel filed an expanded case in Davidson County Chancery Court in February.
The Sheraton has been the city's sole convention center hotel for the past 35 years.
Sheraton lawyers have argued the Loews project's economic feasibility wasn't adequately demonstrated to the State Building Commission before a vote to approve it last December.
The Sheraton says the new hotel's impact on the Sheraton and other hotels wasn't considered, especially in view of a surge of new, smaller hotels opening around Downtown. The hotel said its annual profits would take at least a $1 million hit from the Loews.
Crunching Loews numbers
The Loews TDZ application included a one-page economic analysis by RKG.
RKG gave a preliminary estimate of $4.8 million a year in sales taxes from the hotel. It also projected $3.2 million a year in sales tax from residential and office development planned at 80 and 100 North Main by Loews' development partner Townhouse Management Company.
The TDZ application included a preliminary statement of sources and uses from Loews and Townhouse listing $90 million in net subsidies, $88 million in senior debt and $42 million in total equity on the hotel. In addition, Loews expects to receive a property tax abatement with estimated value of $60 million and a city land contribution worth $3 million to $5 million.
McGowen called the Loews TDZ extension "a great opportunity for the city…Let's imagine a world where (the Legislature) did not do that. I would be back to looking at this (TDZ revenue analysis) to say, 'Is there any proceeds from the Downtown TDZ that can help me to gap for building a new convention center hotel?'"
"It's a fantastic tool for us here. We can only do it for one hotel. We've got one shot. So it is a great tool for us," McGowen said.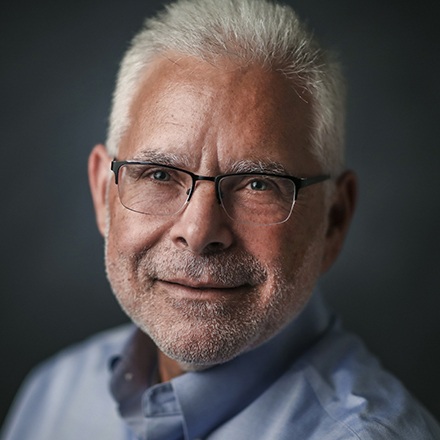 Wayne Risher
Business news reporter, 42-year veteran of print journalism, 34-year resident of Memphis, University of Georgia alumnus and proud father and spouse of University of Memphis graduates.
---