Reimagining the Civic Commons representatives to gather in Memphis
Leaders from initiative in Chicago, Detroit, Akron and Philadelphia, will discuss successes, challenges and future
A three-year civic engagement project, Reimagining the Civic Commons, is winding down and representatives from Memphis and other cities chosen for the initiative will meet here this week to discuss their successes, challenges and what lies ahead.
The JPB Foundation, the John S. and James L. Knight Foundation, Kresge Foundation and Rockefeller Foundation invested $20 million total in Memphis, Chicago, Detroit and Akron, Ohio, matched by funds from local sources. The four cities' participation follows a three-year pilot in Philadelphia which began in 2015 as an investment in public spaces to combat social and economic fragmentation.
In Memphis, the investment created what is called The Fourth Bluff, a moniker for an area Downtown that is the focus area for ideas to better engage the public. The area is between Front Street on the east, the riverfront on the west, and is bounded north and south by Jefferson and Madison avenues.
"How I would sum it up is a reclaiming of public space," said Shamichael Hallman, civic engagement coordinator for The Fourth Bluff and manager of the Cossitt Library, which falls within the focus area. "A very strategic approach to investing in, beautifying and using public space to bring the city together."
Other assets within the focus area include the Memphis Park and Mississippi River Park. Programs to bring the public together have included creating the River Garden in Mississippi River Park, temporary outdoor ice-skating rinks, nighttime markets and work to upgrade Cossitt Library.
"From the beginning, the (funders') instructions were (that) they wanted a set of assets that were in close proximity to each other that were under-invested, underutilized, sleepy, not much activity," said Maria Fuhrmann, deputy chief of staff for Memphis Mayor Jim Strickland.
Strickland's office collaborated with the Downtown Memphis Commission, Hyde Family Foundations, Innovate Memphis, the Memphis Grizzlies, Memphis Public Libraries and Memphis River Parks Partnership, Cecil C. Humphreys School of Law at the University of Memphis and Memphis Greenspace on the initiative, which locally took on the name Memphis Civic Commons.
March 27-29, national funders and leaders from each of the five cities will gather in Memphis for Commons Studio #5: Lessons for the Field.
As part of Civic Commons, the Memphis leaders visited the other participating cities.
Hallman said each city was different, but each was trying to leverage strengths. In Detroit, he saw how the community took ownership of the Fitzgerald neighborhood, a space that people had pride in, but had become neglected.
"When we went to Akron, (there was) a similar thing of taking an anchor, what's the strength of the city and let's build on that," he said. "The Memphis riverfront, it makes sense that you would do that along the river."
Fuhrmann wished more people in Memphis had the opportunity to see Philadelphia's riverfront and what is happening at Spruce Street Harbor Park there, "which was a big inspiration for what we did."
The lessons learned in Memphis and the other cities are being shared globally, said Lynn Ross, a consultant for the Knight Foundation.
"Our aim with this work is to inspire all cities that are thinking about their public spaces," she said. 
One takeaway in Memphis is how public spaces are managed and how staff is trained, Fuhrmann said.
"We've invested in having more front-line staff on the ground, interacting with people who come to the park or the library and really engaging with them in a different way and sending different signals, that everyone is welcome here," she said. "'We have these wonderful things for you to do and if you have questions, we're here for you and we have something for you to eat and drink.' It's a really a new approach. I think we have directly taken this from some of the Civic Common cities."
The experience created interesting collaborations between entities that may not have traditionally worked together, Hallman said.
"The different agencies involved … there used to be some very hard boundaries, like 'This is what I manage. This is what you manage.' And we only came together if there was a crisis or maybe an opportunity we were responding to," Fuhrmann said. "But really, having the frequent, regular, day-to-day interacting and then sharing, 'Yeah, hey, I'll take care of this for you.' The boundaries have all kind of fallen away."
Hallman expects leaders from other cities will see that "way of working" and that it has seeped into other parts of Memphis.
"There have been some tough, rough patches," Fuhrmann said. "It has not been all rosy and fun. But really, when you can keep working together, work through things that come up and then see some difference, see some change, it is encouraging. There's been a lot of joy along the way and I think we have brought a lot of joy out to people that come here."
The River Garden created at Mississippi River Park at Riverside Drive and Jefferson represents a model, Fuhrmann said.
"We want this to be a signal (that) this is our design standard for public space," she said. "This is the quality we want people to expect and every neighborhood to have."
Memphis leaders want the work to continue after the three years are up. The Fourth Bluff recently launched an open call for Memphians to propose either one-time or a series of programming in The Fourth Bluff area, with $1,000, $5,000, $10,000 and $20,000 grants. The ideas chosen will take place between April and October and have to advance one of the four Civic Commons goals of civic engagement, socioeconomic mixing, environmental sustainability and value creation.
 "This is the last year of the initial Civic Commons grant and we hope (the funders) are going to want to do more," Fuhrmann said. "We do have a phase two under consideration and they're working through that. I hope we're fortunate enough to keep working with the other cities and I would love to see in the future more opportunities for exposure for people to go and see what's possible and what other people are doing."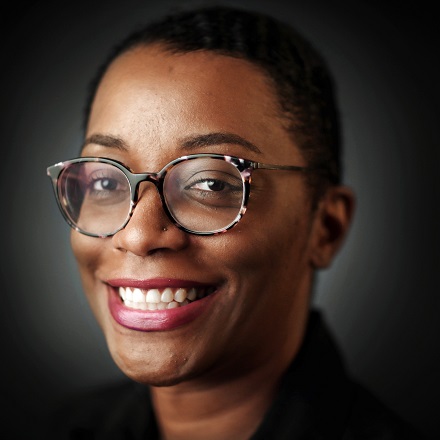 Elle Perry
Elle Perry covers arts and culture and other news for the Daily Memphian. She is a native of Memphis and a two-time graduate of the University of Memphis. Elle previously worked for the Memphis Business Journal and has written for publications including The Memphis Flyer and High Ground News.
---