Midtown apartment developers seek tax abatements
One Midtown apartment project is new construction, the other is adaptive reuse, but both developers are seeking a tax abatement for their investment.
The developers who are proposing to demolish the Memphis College of Art's educational and administrative buildings and build a new six-story apartment building at the corner of Poplar Avenue and Tucker Street are seeking a 15-year payment-in-lieu-of-taxes (PILOT) incentive for their $16 million investment.
The tax abatement from the Center City Revenue Finance Corp. (CCRFC) would save Poplar Arts Lofts LLC about $3 million in cumulative real estate taxes over the 15 years, and generate an additional $1 million in combined city and county property taxes.
If the public incentive is approved, the developers must make a best faith effort to spend 25 percent of the development costs, or $3.2 million, with minority- and women-owned businesses.
The project would bring 111 new one-bedroom apartment units to Midtown and approximately 1,700 square feet of ground-floor commercial space.
The city's planning board unanimously endorsed the project in February, despite opposition from neighbors who have concerns about the design and height of the apartments.
---
TOM BAILEY: Midtowners, developer spar over proposed Art Lofts near Overton Park
---
"Mr. Smith continued to work with the Belleair Woods neighborhood association to convert the original design from contemporary Los Angeles, metal and glass to something the neighborhood appreciates and approves," Christopher Speltz, an architect with the Renaissance Group, said in a letter to the board.    
The developers behind a proposal to turn what was originally a mounted police station into a mix of residential units and office space are asking for a 14-year PILOT on their $2.4 million renovation project.
The tax abatement would save Lexington Asset Management about $329,000 in cumulative real estate taxes over the 14 years, and generate approximately $109,600 in combined city and county property taxes.
If approved, the estimated spend with minority- and women-owned businesses would be $491,000.  
Developers are planning to renovate a vacant two-story historic building at 189 S. Barksdale into seven apartment units and 3,000 square feet of office space.   
The CCRFC board, an affiliate of the Downtown Memphis Commission, will consider the PILOT applications at its next regularly scheduled meeting April 9.
In 2017, the CCRFC board adjusted its policies to incentivize residential projects outside of Downtown as long as they are within the parkways. 
The board also will consider a request to refinance an existing PILOT lease for the Crane Co. Building, at 254 Court Ave.
The building is currently owned by Jefferson Court Properties Inc. The Daily Memphian is a tenant.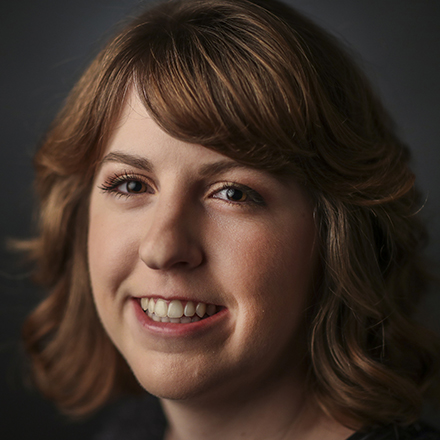 Michelle Corbet
Michelle Corbet covers business for The Daily Memphian. Prior to, she was a reporter at the Memphis Business Journal. A native Memphian and University of Memphis graduate, Michelle covered business in Conway, Arkansas after college. Michelle got her start covering business as an intern at The Commercial Appeal.
---