Poplar Arts Lofts, Midtown office space move forward
Developers planning to demolish the Memphis College of Art buildings on Poplar Avenue for a new six-story apartment building received unanimous approval Tuesday for a 15-year tax abatement.
The approved 15-year payment-in-lieu-of-taxes (PILOT) incentive will save Poplar Arts Lofts LLC about $3 million in cumulative real estate taxes over 15 years, and generate an additional $1 million in combined city and county property taxes over that time.
The PILOT is an annual increase of 266 percent from the amount of taxes currently generated by the property.
Eric Matthews, vice chairman of the Center City Revenue Finance Corp. (CCRFC) board, wanted to ensure the building's design would be evaluated.
---
TOM BAILEY: Developer proposes Poplar Arts Lofts in Midtown
---
Like any project incentivized by a Downtown Memphis Commission (DMC)-affiliated board, the Poplar Arts Lofts project must be approved by the Design Review Board before receiving the tax abatement.
"The design has been modified, we believe in a positive way," said Brett Roler, DMC vice president of planning and development, who has worked "hand-in-hand" with the developers to add commercial space and help the building design fit into the surrounding neighborhood.
The $16 million apartment project, designed by Renaissance Group, has received push-back from Belleair Woods neighbors who say the building is too tall, among other concerns.
---
GUEST COLUMN: Midtown needs better development guidelines   
---
Vince Smith Jr. addressed the board on behalf of the ownership group, which also includes Robert Mallory and John Dicken Jr.
As to concerns about "false front windows" along Poplar Avenue, Smith said, the developers plan to honor the closing art college with a rotating display of art in storefront-type windows, changed every six to nine months.
There will be dedicated parking spaces for commercial employees, Smith said, but customers will need to park on the street.
Roler suggested the commercial space could be occupied by a coffee shop or fitness facility.
Poplar Arts Lofts LLC is anticipated to close on the property May 1. Construction could begin in the third quarter of 2019 with a 14-month time frame.
Lexington Asset Management
Memphis-based Lexington Asset Management, which manages multifamily properties in Tennessee, Georgia, North Carolina and Washington, is turning a former mounted police station into its new Midtown offices.
The company received a 14-year PILOT to renovate a vacant, two-story historic building at 189 S. Barksdale into its new 3,000-square-foot office with seven apartment units.
The tax abatement would save Lexington Asset Management about $329,000 in cumulative real estate taxes over the 14 years, and generate approximately $109,600 in combined city and county property taxes.
The developers are also working to secure historic tax credits. Construction could begin in late fall with an eight- to 10-month construction period.
Lexington Asset Management's offices are currently in the Central Gardens Apartments it manages at 1437 Central Ave. Lexington also manages Hawthorne Park Apartments in Midtown, High Point Apartments and Mendenhall Gardens in East Memphis.
Malone Park Commons
Developer Andre Jones brought his previously approved Uptown infill project, Malone Park Commons, back to the CCRFC board for an adjustment.
The "pocket neighborhood" of 25 rental cottages, small homes and live-work units received a 15-year PILOT and a $200,000 reimbursable development loan from DMC boards in November. 
---
KATE CRAWFORD: Cottage community slated for Uptown in Memphis
---
He has since increased the scope of the project from 25 to 35 units, added two fourplexes and expanded a live/work unit, increasing his investment from $2.3 million to $3 million.
The project now qualifies for a 15-year PILOT without having to include both a public art element and energy efficiency.
Since it is easier to achieve the energy advantage, Jones said, the public art element may be dropped.
Crane Co. Building 
An existing PILOT lease at 254 Court Ave. was also refinanced to include a mortgage being taken out on the five-story Downtown office building.
Owner Jefferson Court Properties Inc. is planning to renovate the 5,000-square-foot basement into a gallery.
"As a not-for-profit, the money we raise is going back to Memphis, in community art projects," said co-owner Marina Cutler. "We're looking not only for Memphis artists who are doing cutting-edge work, but to bring artists from everywhere, so the Downtown core can be a great destination for good, quality art."   
Walker Bradshaw Construction has been hired to create an open gallery space with white walls and concrete floors.
Other rooms will be built out and available for tenants to use, such as conference areas and yoga studios.  
"We want to make it a place where people can come and hold art talks or entrepreneurial creativity," Cutler said.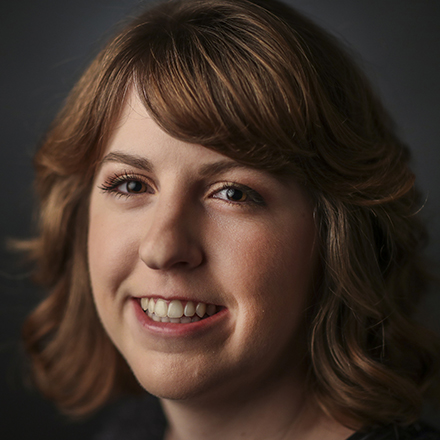 Michelle Corbet
Michelle Corbet covers business for The Daily Memphian. Prior to, she was a reporter at the Memphis Business Journal. A native Memphian and University of Memphis graduate, Michelle covered business in Conway, Arkansas after college. Michelle got her start covering business as an intern at The Commercial Appeal.
---