100 North Main owner touts hotel as reducing blight, public subsidy
Repurposing a blighted, vacant landmark as Memphis' second convention center hotel sounds like a worthy cause, but is it worth an estimated $70 million in direct public incentives?
New York real estate company Townhouse Management Co. thinks so and is touting the advantages of its 100 North Main building following a split with Loews, its former development partner.
Until last week, Townhouse and Loews were thought to be collaborating on a $389 million project that included a $220 million, 24-story Loews hotel on Civic Center Plaza.
But the companies confirmed last week they had parted ways, and city officials said they were negotiating separately, with Loews for a new convention center hotel and Townhouse for mixed-use redevelopment of property at 80 and 100 North Main.
The city left the door open for competition to see which company comes up with the best hotel plan, and Loews said it was moving forward on the plaza site.
Townhouse argues it would be faster, easier and $20 million less costly to taxpayers for the city to back their plan for a 506-room hotel. It would keep Civic Center Plaza as public space while eliminating 100 North Main's blighted condition that brought Townhouse and Loews to Memphis in the first place.
---
Wayne Risher, Bill Dries: Loews, THM part company on convention center hotel project
---
The $20 million cost savings would come from repurposing 100 North Main's foundation and superstructure and forgoing a donation of city land to the hotel, Townhouse officials said.
They also noted that Civic Center Plaza poses challenges because of structural defects and the need to relocate water and electrical infrastructure serving City Hall and the Clifford Davis/Odell Horton Federal Building.
'The problem at hand'
Arlene Maidman, executive chair of Townhouse, said 100 North Main solves "the problem at hand" while the Loews project doesn't.
"Having a hotel on the plaza with no redevelopment of 100 (North Main) is not going to do much for the blight that's in Downtown," Maidman said. "The first time I came to town more than two years ago, the idea was to get rid of the blight and help revitalize Downtown and basically have what we called at the time a gateway of revitalization and development," she said.
Townhouse came to Memphis in 2015 when an affiliate helped finance a previous owner's purchase of 100 North Main. Townhouse wound up with the building after the previous owner defaulted on the loan.
The city's tallest building, 100 North Main opened in 1965. It was designed by architect Robert Lee Hall, who also worked on the Mid-South Coliseum's design in the same era.
Once a premier office address Downtown, the building's fortunes declined in recent years. It was cleared of office tenants in 2014 as one of a series of owners looked for the ways and means to redevelop it. It landed in Shelby County Environmental Court for fire and building code violations.
An expanded vision
Townhouse's original idea, to convert 100 North Main into a hotel and/or apartments and retail, morphed into a $389 million plan that included new construction of Loews on Civic Center Plaza; converting 100 North Main into apartments and offices; and building parking and hotel amenities next door. Public incentives would have totaled $194 million by 2018 estimates.
The city last December won an extension of the Downtown tourism development zone that would funnel a share of sales taxes generated by the project into paying off debt. The city also agreed to enact a tourism surcharge of up to 5 percent on sales within the project, also to pay off debt.
---
Bill Dries: TDZ expansion approved for second convention center hotel
---
In a presentation to the State Building Commission last fall, tourism development zone and tourism surcharge proceeds were estimated as contributing $90 million to financing the Loews project. Other planned public incentives included $30 million for a parking garage and tax abatement worth an estimated $60 million over 30 years.
The Loews-Townhouse venture was premised on hotel revenues and incentives helping subsidize an adaptive reuse of 100 North Main, which is on the National Register of Historic Places as an example of midcentury modern architecture.
But Maidman said the 100 North Main renovation got squeezed out. She said a letter of intent among Townhouse, Loews and the city expired earlier this year and the city began negotiating with the companies separately.
"The profit all ended up in the hotel, not at 100 North Main," she said. "The original idea when I brought Loews to Memphis was for the hotel to be at 100. And that was going to rid the blight in between the convention center" and the rest of Downtown, Maidman said.
"As we were exploring everything, the city brought up the idea of the plaza site, which then would have just added to this line between the convention center and Beale Street," Maidman said.
"By moving the hotel that was originally supposed to be at 100 to the plaza, all of the subsidies that were being offered ended up in the hotel, making 100 as a mixed-use building not financially feasible," Maidman said.
Why the fuss about a new hotel?
City officials want a second convention center hotel because of the amount of convention business that's being lost by lack of large blocks of hotel rooms near the Memphis Convention Center.
Owners of the longtime, 600-room convention center hotel, the Sheraton Memphis Downtown Hotel, have sued the city, state, Loews and Townhouse in an attempt to block public incentives for the new hotel.
---
Wayne Risher: Chancellor dismisses Sheraton petition challenging incentives for Loews
---
City officials said last week they regard Loews as the project that qualifies for tourism development zone funding, but they're open to seeing what Townhouse comes up with.
Townhouse is working to secure a hotel commitment, Maidman said. "We are negotiating with multiple flags who are interested in going to 100 and we're going to proceed as such, as hopefully that's the way it's going to end up," she said.
Director of development Paul Steenson said Townhouse's engineering team analyzed "original, as built structural plans we discovered on-site" and found a way to slim down and re-skin the building.
A thinner landmark
Townhouse proposes to lop 20 feet off the north face of the 37-story tower to create an optimum footprint for hotel floors.
The building would be re-skinned with glass to make it look new, and parking and convention facilities would go into a new structure on the south side. The new annex would be designed to accommodate construction of office and/or apartment towers at a later date.
The development team "figured out how to slim the tower so we could open up everything and still make it look brand new, because I understand everyone was excited to have a brand new looking tower," Maidman said.
The tower's footprint would be reduced from 86 feet by 182 feet to 66 feet by 182 feet, by removing the northernmost structural bay of floors and exterior columns.
Structural design requirements would be met by removing 4,500-pound concrete panels that form the building's exterior and changing the building use from commercial to hotel, Townhouse says.
Higher cost, less subsidy?
Townhouse has put a $230 million price tag on its project but didn't provide a breakdown of the planned capital structure, including equity, debt and incentives.
It would be slightly more expensive than a $220 million estimate for a 550-room Loews.
Chief operating officer Michael Kalomiris said Townhouse would save about $20 million in public incentives. The foundation and superstructure would save construction costs, and 100 North Main would require less incentive for meeting space and no land contribution, he said.
Who would actually save the $20 million is an open question. Townhouse hasn't spelled out yet how much it wants from various incentives. TDZ revenue takes away from state and local governments, while a tourism surcharge is paid by hotel customers.
It's also unclear how dissolution of the Townhouse-Loews partnership might affect cost estimates for a hotel on Civic Center Plaza. Loews didn't respond to questions about the project Tuesday.
Losing historic status
A major modification of 100 North Main would make it ineligible for historic preservation tax credits. The building was placed on the National Register as part of a previous redevelopment effort. The federal tax credits were expected to contribute about $14 million under the Loews-Townhouse plan.
"The previous plans never considered massing reduction because we knew doing so would eliminate the potential Federal Historic Tax Credit options," Townhouse said in written comments on the redesign.
"It opens the design of the building up to redesign of the façade from the tired concrete panels to a modern insulated glass curtainwall system which transforms the aesthetic significantly," Townhouse said.
Townhouse also debunked the notion that floor heights in a 1965 building might not translate into a modern hotel.
"The floor to floor heights are not an issue for Hotel use or Residential use. The building possesses 11 foot to 13.5 foot floor to floor heights. Finished ceilings of no less than 10 feet 4 inches will be provided which is highly favorable for this use. Most hotels do not have such spacious ceiling heights which will be so luxurious considering the floor to ceiling exterior glass walls and the amazing views," Townhouse said.
The slimmed-down 100 North Main would have 19 guest rooms per floor on floors nine through 34 and a total of 506 guest rooms.
'We really tried every way'
Maidman said Townhouse's search for alternatives included consideration of tearing down 100 North Main and building new on the site. Company officials also approached the city about getting more public incentives for 100 North Main, she said.
"Knocking down 100 didn't make as much sense," Maidman said. "That would have cost a lot more money. It would have become much more complicated and taken much more time."
The Tennessee General Assembly in March set a June 30, 2024, deadline for Memphis' second convention center hotel to be in operation if it is to receive tourism development zone funding.
---
Wayne Risher: Loews hotel project wins clear path to tourism zone financing
---
"Relooking at everything, we did approach the city to see if there was a way to get extra subsidy. We really tried every way that we could to make this work, if we were going to put a few hundred hotel rooms along with apartments, but the TDZ only applies to one location of hotel, so that couldn't apply," Maidman said.
The Civic Center Plaza Loews "sounded like a great idea, but then the numbers didn't add up, and this is where we are, and we find this the best way to get rid of the blight and accomplish all of the goals we originally set out to accomplish," Maidman said.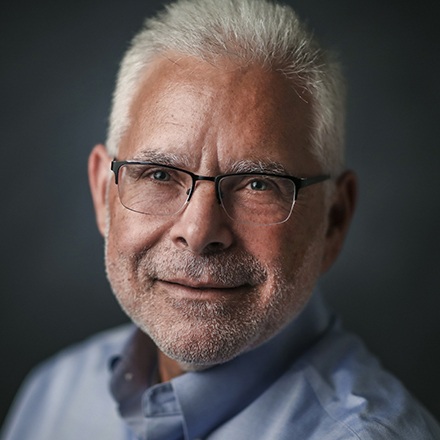 Wayne Risher
Business news reporter, 42-year veteran of print journalism, 34-year resident of Memphis, University of Georgia alumnus and proud father and spouse of University of Memphis graduates.
---