Neighborhood of new Midtown houses sells out quickly
Sixteen new homes in an old Midtown neighborhood have sold out in less than 18 months.
"We're done here," Realtor Chris Garland said Wednesday after replacing a "For Sale" sign with a "Sold" sign in front of the last available, 2339 Autumn. The house just went under contract.
A half-century ago, the Tennessee highway department demolished the original homes that once filled three acres of Lea's Woods across from Overton Park at East Parkway and Autumn.
A landmark Supreme Court ruling helped opponents stop the routing of Interstate 40 through Overton Park, but not before bulldozers had created acres of vacant land on both sides of the park.
The state finally sold the vacant property between Autumn and Circle. The land changed hands a couple of times before home builder Robert Durbin of Durbin Diversified Builders, son Hunter Durbin, and daughter and son-in-law Riley and Reid Hedgepeth started building 16 speculative houses.
The development offered unusual advantages:  New, modern homes in old but popular Midtown with its towering trees and charming architecture; Overton Park with its old forest, trails and golf course; and easy access to anywhere via nearby Sam Cooper Boulevard as well as the East and North Parkways.
 "Fantastic" is how Robert Durbin described the pace of sales. He built eight of the homes, Hunter built three and the Hedgepeths built five. "It went very well."
Garland sold 15 of the houses. The sales prices ranged from $355,000 to $389,000 for the homes that are 2,300 to 2,400 square feet, said Garland, principal of Garland Company Real Estate.
The new houses with three bedrooms and 2.5 baths sold quickly because they are so close to the park, Overton Square, Broad Avenue Arts District and Sam Cooper, Garland said.
The "kicker," he said, is that the buyers are able to live in Midtown, enjoy modern construction and don't have to compromise with tiny closets, cracked or buckled plaster walls, outdated wiring or inefficient heating and cooling systems.
"The ability to be able to find enough land to build 16 houses in Midtown is extremely limited," Garland said. "Most of the time it's just one house here or there, or people trying to buy a bigger lot and build multiple homes on one divided lot."
Immediately north of the new homes are two more swaths of land leveled by the highway builders. Makowsky Ringel Greenberg recently applied for building permits to erect 176 units of apartments. One section will anchor the southeast corner of East Parkway and Sam Cooper Boulevard, and another section will be on the northeast corner of the same intersection.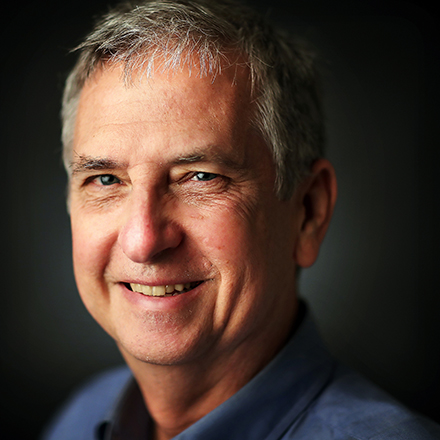 Tom Bailey
Tom Bailey covers business news for The Daily Memphian. A Tupelo, Mississippi, native, he graduated from Mississippi State University. He's worked in journalism for 40 years and has lived in Midtown for 36 years.
---