North Memphis 3.0 showdown moves from courtesy to accusations
At the outset of a 90-minute public meeting Wednesday at Dave Wells Community Center, the leader of the New Chicago Community Partnership Revitalization Community Development Corp. told a group of 60 people there was no reason for confrontation even though Atwater's organization is at odds with the Memphis-Shelby County Division of Planning and Development.
"We are not here to crucify anybody," Carnita Atwater said at the meeting to discuss the Memphis 3.0 long-range land use and development plan awaiting a Memphis City Council vote.
By the end of the meeting, Atwater told the group, "It's the same old lies," and then called them "bold-faced lies" as she called for more delays in a set of City Council votes on the plan.
The session at the North Memphis community center also demonstrated a larger continued confusion as well as suspicion about what the plan recommends, how it works and how the city will try to leverage private development.
That confusion increased as Atwater delved deeper into complex planning documents with interpretations of specific passages that differed profoundly from what planning and development officials said they meant.
The council's first of three votes on Memphis 3.0 was delayed by the council after Atwater complained she and others in the Firestone area of North Memphis weren't consulted on the set of guidelines that cover the entire city.
At the March council session, Atwater linked the plan to gentrification and "genocide."
---
Bill Dries: Emotion and mechanics surround Memphis 3.0 plan
---
Planning and Development director John Zeanah countered that Atwater was specifically consulted, as were some of her supporters, in putting together several drafts of the plan. But council members went for the delay on the premise that more public input is never a bad thing.
Council members also had to work through their own questions about what the plan would mean for the process they currently use for considering and voting on development and zoning proposals.
---
Bill Dries: Memphis 3.0 plan draws more questions than reviews in first council discussion
---
Atwater has a proposal to redevelop a large swath of the Firestone area, including land neither she nor the CDC owns.
The plan is not among the suggestions in Memphis 3.0 for the area.
"I'm not against a plan. But I am against a plan that is not inclusive," Atwater said. "It's not about trying to dictate to someone."
The audience comprised homeowners and activists from neighborhoods in other parts of the city as well as North Memphis. And many took Memphis 3.0 as a plan of what will happen, complete with developers already lined up and funding ready to move into those areas.
Zeanah and comprehensive planning director Ashley Cash said repeatedly the plan is a guide for future development across Memphis over the next 20 years. There is some encouragement from the city in the way of investing in public infrastructure – but not a plan that already has developers ready to build.
"It's to provide a guide for our city particularly for land use decisions and development decisions for the next 20 years as we think about how and where the city grows," Zeanah said. "What we're recommending in the plan is more public sector investment that ultimately can guide, steer, bring along private activity so those areas do see development over time – but to do so in a way that is respectful of the character of those neighborhoods."
The response in comments and questions from the group was to ask which neighborhoods would be included and how much funding there would be. There were also numerous comments and questions about blight, gentrification and even the need for more mental health services as well as plans to stop school closings.
City Councilwoman Cheyenne Johnson, who moderated part of the session, said some of the problems brought up are outside what Memphis 3.0 is intended to do.
At one point, Johnson said the council could vote on whether or not to include Atwater's plan when it votes on Memphis 3.0.
William Edwards of the Orange Mound/Castalia was suspicious of changes in the Memphis 3.0 draft plan, even after Cash explained the draft was intended to be amended based on public input.
Cash said the plan should have done a better job of linking the rationale for the plan to the guide for specific areas along with anchors to encourage private development that ranges from retail to single-family development depending on the area.
But soon after, Atwater and her allies had moved to questions about the 10-year-old Unified Development Code and why it didn't include the area. The code is a set of regulations for development across the city that doesn't single out any areas other than historic districts or areas with overlay plans that already have their own guidelines.
"That 3.0 may sound good. But we want to have another meeting and we are not going to talk about 3.0. We are going to talk about the UDC," Atwater said. "They have different plans they are going to integrate after they get this plan approved."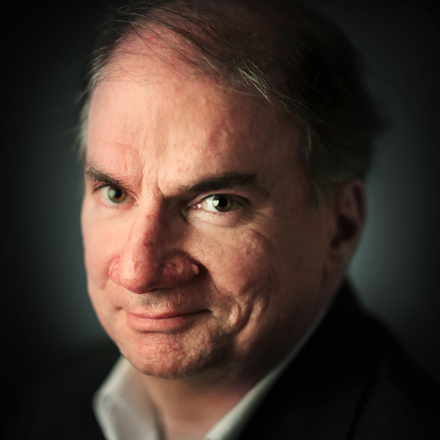 Bill Dries
Bill Dries covers city government and politics. He is a native Memphian and has been a reporter for more than 40 years.
---