Cooper-Young Garden Walk features garden inspiration, education
It's not every day you can traipse through someone's garden, learn more about planting and growing your own garden and help local organizations in the process.
You can do just that when the Cooper-Young Garden Club hosts the fourth annual Cooper-Young Garden Walk from 9 a.m. to 5 p.m. on Saturday and Sunday, May 18-19.
"It's an opportunity to let people express their natural tendency to be with nature," said Elisabeth Silverman, one of the participating homeowners. "It's an opportunity to be educated on how to grow, on how to take care of the environment.
"It also creates fellowship. It creates a great sense of community here, which we always had, but it gives us something besides going from one restaurant to another. It gives us a common goal. We want to beautify this neighborhood."
Silverman's "French Potager" garden, which encompasses her front and backyard, includes herbs, flowers, vegetables, a goldfish pond and chickens. Silverman pickles cucumbers and makes jams and jellies.
"It's like Zen," she said. "It's like I go into a meditative trance when I touch the earth and watch the seed grow and I see it."
Silverman is originally from France and works as a teacher. Her father, she says, grew vegetables and raised sheep. She's an avid gardener who recently passed the Master Gardener exam and is participating in the walk for the fourth time.
Cooper-Young Garden Walk founder and chairwoman Kim Halyak says visitors can see the gardens they want or visit each stop. Either way, they'll be inspired, she said.
"One of the gardens on the tour has a movie screen, there are fountains and ponds and outdoor showers and chickens and edibles, so there's something for everybody (to see)," Halyak said.
Halyak was inspired to create the walk after attending a garden walk in Buffalo, New York. That city's walk now includes more than 400 gardens. The first Cooper-Young Garden Walk had 24 gardens, she said.
Attendees will purchase a wristband at check-in and receive a program booklet with the location and description of the more than 75 stops they can visit on their self-guided tour.
The bulk of the gardens are at homes, but organizations like OUTMemphis, businesses such as Stone Soup Café, and a school, Peabody Elementary, are also participating.
The one-line garden descriptions are organized by street.
About Blythe Street: "Three blocks long: includes quaint, colorful shotgun houses, the farmers' market on Saturday mornings, and CY's oldest, grandest home."
The individual garden descriptions include the name its owners have dubbed it, a description, an address, how old the building is and if the garden is participating for the first time. It also indicates if there will be mini-educational talks. The topics of the talks include container arrangements, growing gourmet mushrooms, aquaponics, growing microgreens, organic production methods, composting, food foraging and vertical gardening.
Neighborhood businesses Bluff City Bakery, Celtic Crossing, Stone Soup Café, Elwood's Shells, Cooper-Young Gallery & Gift Shop, Loudean's and Two Rivers Bookstore are all offering discounts during the weekend to participants.
Bluff City Bakery also will host art vendors in its parking lot.
For those not interested in walking, guided bike tours take place at 9:30 a.m. and 1:30 p.m. on Saturday, May 18.
And for those not interested in gardening, there will a classic car show on Sunday.
Early-bird tickets for the walk are $15, $20 on the day of the walks, and can be purchased online or at Palladio Garden, Stone Soup Café and Market or the Cooper-Young Business Association (via check only).
Five dollars from each $20 bike tour ticket will go toward the Urban Bicycle Food Ministry, while $3 from online early-bird tickets will go toward Big Green school gardens if people use the promo code BIGGREEN, Halyak said.
Money raised from the walk will help fund Cooper-Young beautification projects.
"We started a 'CY We Beautify Grant' so that anyone in the neighborhood that has a great idea – we're a small garden club so we can't do everything ourselves – so if you have a great idea, an art idea or a garden idea, then you can apply for up to $500 for seed money and do the idea that you have in mind," Halyak said.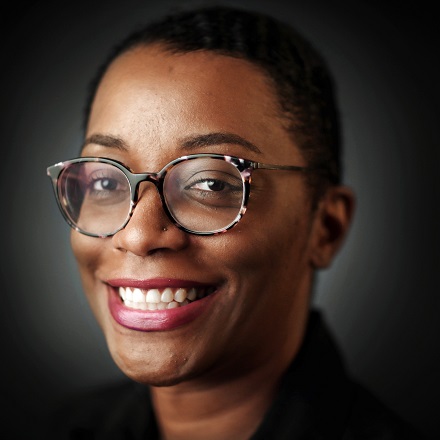 Elle Perry
Elle Perry covers arts and culture and other news for the Daily Memphian. She is a native of Memphis and a two-time graduate of the University of Memphis. Elle previously worked for the Memphis Business Journal and has written for publications including The Memphis Flyer and High Ground News.
---