Downtown condos in short supply
More and more of Downtown Memphis is teeming with new life and new activities, spurring the development of thousands of apartment units that have recently been built, are rising now, or are in the pipeline.
But owning a Downtown home – typically a condominium in the densely developed district – is becoming more challenging.
Usually, about 100 condos are listed for sale Downtown. But midweek, just 20 of the existing 2,102 Downtown condos were on the market.
That's according to Mike Parker, a veteran Realtor and an authority on Downtown condos. Not only has he sold 464 condos over the past 17 years, Parker has compiled statistics on the Downtown condo market for a decade.
"We're hamstrung from a lack of inventory," said Parker, of Marx-Bensdorf Realtors.
The law of supply and demand doesn't seem to be working. Demand exists, but no construction to meet the demand appears to be in the works.
Realtor Chris Garland has the same frustration. "The issue we've got is that the developers are not building condos," he said. "So our supply continues to be the same supply, just re-used over and over again.
"Buyers want to get excited about something new, but the developers aren't building any new condos."
Low supply, rising prices
Parker lives in and sells many of the condos at The Artesian, the 16-story tower which offers river views and luxury amenities. Ninety-nine percent of the 143 units were sold by fall 2017, less than two years after sales started.
The building, originally called the Horizon, was incomplete when banks foreclosed on the $58 million construction loan. New owners bought it for $13.5 million in fall 2014, completed construction and re-branded it as The Artesian.
The most recent condo sold there brought $328 per square foot. That's the equivalent of paying $328,000 for a 1,000-square-foot house.
Which may seem low in coming years. "I would think prices have to start going up at some point," Parker said.
'A new adventure'
Leigh Pegram narrowed her choices to two places: Move to the historic district of Hernando, Mississippi, the town where she'd lived for more than 18 years, or move to Downtown Memphis.
She chose a third-floor condo with river views in the Lofts at South Bluffs, moved there in January 2018 and has never looked back.
"It's a new adventure," Pegram said.
Not only does she like that her commute to her Memphis-based workplace is shorter, she loves the rustic brick walls of the converted warehouse, the rooftop pool, the sense of community and social activities in the building, and being Downtown.
"It's very live, active," Pegram said of Downtown. "The revitalization going on Downtown is just amazing. With the (Malco) movie theater, restaurants opening, the trolleys that are back active. And there's a lot of construction currently going on."
 The challenge of scale and price
But none of that construction involves condos.
Developer Terry Lynch has been involved in several condo projects, but they were prior to the Great Recession.
"Most brokers will tell you there's a big, pent-up demand for condos," said Lynch, president of The Southland Companies.
"The challenge is getting a project that has enough scale, 40 to 50 units. Lenders will require you to be at least 50% pre-sold," Lynch said. "They're not willing to take a risk."
Another challenge involves the relatively high price a builder must charge to make a profit on condos, he said.
"You are going to have to be north of $300 a square foot. How deep is that market? And can you get the pre-sales? Unless you have someone prepared to do it out of their pocket, I don't think there's many folks who will do that."
Frontline Townhomes
The closest thing to condo construction in Downtown is the 30-unit Frontline Townhomes being built at Front and Nettleton by developer Phil Woodard.
They may seem similar, but townhomes and condos are different. The two-and three-story Frontline Townhomes will be connected to each other like condos, but the residents will own the ground underneath them.
Condo homeowner association fees are usually much higher because the association pays more of the costs, like the building's upkeep. The average condo association fee for the seven, amenity-filled buildings that Parker tracks is 34 cents per square foot. That would be $340 monthly for a 1,000-square-foot condo. The association fee for the Frontline Townhomes will be about $50 a month, Woodard said.
Woodard is spending $10 million to build Frontline Townhomes, which should be completed by the end of the year. Garland, principal of Garland Company Real Estate, has not started marketing the townhomes yet, but through word of mouth, Frontline has received a half-dozen deposits to reserve units.
Woodard previously built two condo projects, 2 West and The Madison19, just as the Great Recession hit. "Both of them came out at a horrible time. Nobody's fault. Just happened," he said.
He cited several reasons for the dearth of Downtown condo construction.
Unlike new apartments, local government does not award tax incentives for condo construction, he said.
"After the recession, people couldn't afford (condos)," Woodard said. "They were nervous about investing in long-term (housing) and putting money into something that may drop 20 to 30% in value."
Like real estate agents Parker and Garland and developer Lynch, Woodard said he knows of no one building new condos Downtown, adding, "They are just reselling the old ones, fixing them up."
Woodard is not interested in renovating old buildings for condos. He'd rather build more new townhomes if he can find the property.
Converting apartments to condos
Parker believes the conversion of more apartment buildings is the most likely way to increase the stock of Downtown condos.
That's what Henry Turley Company has done over the years at its Lofts at South Bluff.
But there are obstacles to such conversions.
Unlike proceeds from condo sales, rent money keeps coming in perpetuity. Most apartment owners "plan on hanging onto their apartments for a long time," Parker said.
And those that might consider a conversion would likely not start converting to condos until the apartments' tax incentive – payment in lieu of taxes (PILOT) – has expired first.
"The developers' calculation now is that they can make more money off apartments," Parker said.
Next up
Any Downtown apartment building for which a tax incentive is about to expire "will be an excellent candidate for a condo conversion," Garland said. Two years ago, he marketed the former luxury apartments of the Brodnax Building, 97 Monroe, for sale as condos.
The Downtown Memphis Commission provided a list of buildings and the dates when the tax incentives expire. These buildings, including apartment buildings, with PILOTs ending during the next three years are: 
Jefferson Place Apartments, 566 Jefferson, May 24, 2019
2 South Front, 60 Madison, Dec. 28, 2019
The Kress Building, 9 N. Main, Dec. 31, 2019
The Cornerstone at Main Street Flats, 113 S. Main, Feb. 15, 2020
Main Street Flats, 99 S. Main, April 18, 2020
Number 10 Main, 10 S. Main, Aug. 31, 2020
Grand Island Apartments, 300 Grand Island, Sept. 27, 2020
Cabinet Shop Lofts, 436 S. Front, Sept. 30, 2020
492 South Main, 492 S. Main, Dec. 29, 2020
115 Union Avenue, 115 Union, March 29, 2021
Metro 67, 67 Madison, June 29, 2021
Island Park Apartments and Harbor Town Square, 61 Harbor Town Square, Nov. 1, 2021
Cowles Building, 484 Union, Dec. 30, 2021
Crane Co. Building, 254 Court, Dec. 31, 2021.
Some of the apartment buildings on that list are owned by Henry Turley Company. Alex Turley, vice president for real estate, said the company is not planning to convert any more of its properties from apartments to condos.
"But I should say that if the right building came available, we'd consider doing a condo development," he said in an email. An example is the old Hoover Building at 61 W. Georgia. The 119-year-old industrial building with 65,000 square feet is across the street from Henry Turley Company's South Bluffs Apartments. 
"It's a good location for us and looks to be about the right size," Turley said.
Balancing renters, owners
The city has done much to encourage apartment construction to increase Downtown's population, Garland said. "But we also need a good percentage of owners in the Downtown area, not just renters.
"I'm not saying the addition of renters is bad. That's the fastest way to get the demographics up," Garland said. "But there's a lot of people who want to live Downtown and who want to own. But they are seeing the same old product just coming round and round. They are not as excited about it."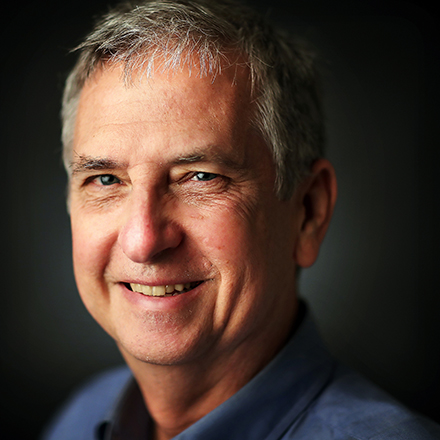 Tom Bailey
Tom Bailey covers business news for The Daily Memphian. A Tupelo, Mississippi, native, he graduated from Mississippi State University. He's worked in journalism for 40 years and has lived in Midtown for 36 years.
---