Two more redevelopment projects target Madison Avenue
With the traffic on Union Avenue, more restaurants and ground-floor businesses, could direct more pedestrians to choose Madison Avenue instead.   
An investment management firm and a Downtown property owner are the latest with plans to put two vacant buildings, about a half-mile apart on Madison Avenue, back into use.
One will be a coffee shop/café with a residence above and the other will be the new offices of Preserver Partners LLC with two rental apartments on the second floor.
Property owners Dana Bunke and Kevin Crowe are investing $376,300 to live above a coffee shop/café as part of a renovation of the circa 1923 building at 150 Madison Ave.,  directly west of the Brass Door Irish Pub & Restaurant.
"The tenant is undetermined at this time, but the owners are planning to renovate the ground floor space to accommodate a coffee shop/café in hopes of attracting a local operator," said Brian Bullard, owner and president of UrbanArch Associates.
Bunke and Crowe bought the property for $600,000 last November from Carlos Webb and John Meredith, according to a deed on file with the Shelby County Register.  
To help revitalize the vacant structure, the new owners are seeking a $200,000 development loan and $74,750 exterior improvement grant from the Downtown Memphis Commission's Center City Development Corp. (CCDC) board.
The single-family residence on the second story is not part of the eligible scope of work or budget included in the loan and grant applications.
"It's not going to take much work to improve (the building)," Bullard said. "It has a nice façade and it's in a good location."
UrbanArch recently completed work on the adjacent building at 149 Madison Ave., which now houses noodle, sushi and rice bowl restaurant, Fam, as well as two apartments on the second story.
"The density of infills is reaching critical mass," Bullard said.
Downtown Memphis Commission (DMC) is supportive of the requested incentives for the project because it puts a vacant historic building back into productive use, while adding a new ground-floor business in an emerging commercial section of Madison Avenue.
If approved at the board's upcoming meeting, Wednesday, April 24, construction will begin in mid-June. The project is anticipated to be completed in the fourth quarter.  
About a half-mile east on Madison, another company is relocating to the Edge District.
Preserver Partners, a minority-owned investment management firm founded by Floyd Tyler in 2009, is relocating its current Southwind offices at 8700 Trail Lake Drive W., to a circa-1925 building, at 425-427 Madison Ave.
"We are excited to move to the Downtown (Central Business Improvement District) and particularly the Edge District," Tyler said. "There is a lot of positive energy and redevelopment already in the area and more activity is coming with the Ravine Park Project, Union Row and WonderBread redevelopments. We are committed to Memphis and wanted to make an investment."
Preserver Partners — which manages capital for institutional and individual investors through a hedge fund, separately managed accounts and a mutual fund — bought the triangular shaped two-story property for $375,000 from Richard H. Roberts in February, according to a deed on file with the Shelby County Register.
To ease the $876,500 investment needed to revitalize the property, Preserver is requesting a $200,000 development loan and a $60,000 exterior improvement grant from the CCDC board.
If approved at Wednesday's board meeting, construction will begin in June. Building improvements should be completed by the end of 2019.  
DMC staff is supportive of incentivizing the project because it builds on the Edge District's ongoing revitalization and office activity, including new headquarters for Orion FCU and LEO Events in the former Wonder Bread bakery.
Recruiting and retaining Downtown office users, especially minority-owned firms, is a top goal for the DMC and its affiliate boards, staff said.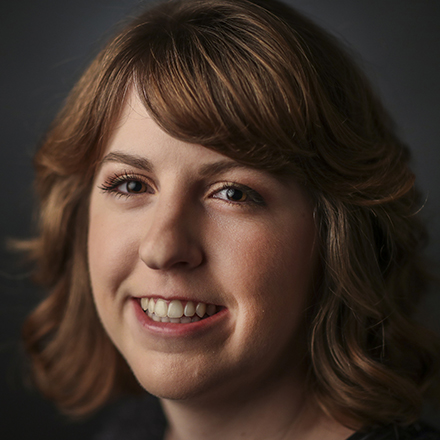 Michelle Corbet
Michelle Corbet covers business for The Daily Memphian. Prior to, she was a reporter at the Memphis Business Journal. A native Memphian and University of Memphis graduate, Michelle covered business in Conway, Arkansas after college. Michelle got her start covering business as an intern at The Commercial Appeal.
---