Memphis builder erects 2nd house dedicated to Airbnb
Robert Durbin is building a second Victorian Village house dedicated to hosting Airbnb guests.
On Monday morning, the builder's work crew was installing wood flooring in the upstairs bedrooms of the home at 645 Adams. The house should be completed by early July.
Next door at 649 Adams, two couples and a child visiting Memphis from Los Angeles inhabited the Airbnb house Durbin completed last fall.
"They wanted to go to Graceland and then they wanted to go to Bass Pro Shops," Durbin said of his guests. "They asked about barbecue and I said go to Central BBQ and Rendezvous.
"We've got some South Koreans coming in July to visit Sun Studio and Beale Street for the music," he said.
The short-term rental platform called Airbnb was designed for homeowners to share and make revenue from their underused spaces such as an extra bedroom, guesthouse or rental houses.
Durbin has taken the concept a step further by building houses specifically for Airbnb guests.
The Math
A few simple calculations explain why building new for Airbnb visitors makes sense to the veteran Memphis builder, whose business is called Durbin Diversified Builders.
The money is "a lot better," he said.
His first house of 2,500 square feet in historic Victorian Village might rent long-term for $2,500 to $3,000 a month, Durbin said.
But with Airbnb, Durbin said he is renting out the three-bedroom, three-bath house an average of 20 nights a month for an average of $400 per night.
That's $8,000 a month. "It's really doing well," Durbin said.
A special location
There are few places where Durbin could build an Airbnb-dedicated house with the success he's experienced in Victorian Village.
Many other neighborhoods would oppose new housing for short-term rentals. While Victorian Village has some full-time resident-homeowners, the district of houses built in the mid- to late-1800s is also geared for tourism.
"There's already a bed-and-breakfast down there at the James Lee House," Durbin said while pointing down Adams. There are also museums and a popular nightspot, Mollie Fontaine Lounge.
The neighborhood is so suited for Airbnb construction that Durbin could not think of another district in Memphis where he would look for more lots.
Instead, he's considering some available lots to build Airbnb houses in Oxford, where visitors are drawn to the University of Mississippi.
Airbnb: Backyard
In some ways, Durbin has beat the 11-year-old Airbnb to the punch.
Late last year, the San Francisco-based company announced it will start building houses designed to be shared by Airbnb guests. The prototypes are to be unveiled this fall.
The Airbnb: Backyard project asks the question: What does a new house that is designed to be shared look like?
Durbin's own answer to that question is simple: The first house he built is 2,500 square feet, with a large living space and kitchen downstairs, three bedrooms and three bathrooms, an enclosed garage in back, a balcony in front, and a patio on the side. 
The second home will be similar, except it will be 2,800 square feet with four bedrooms.
"Seems like that's what people request," Durbin said of the four bedrooms. "We had several requests for twin beds. On this (newer) one, we'll do twin beds downstairs for older people or children.
"It's a learning experience," Durbin said. "We learn every time we have somebody that rents."
Tax revenue
Airbnb announced Monday it exceeded expectations by delivering $22.4 million in tax revenue to Tennessee in the first year of a tax agreement the company entered with the state.
The home-sharing platform collects and remits two taxes assessed by Tennessee, a 7% sales tax and a local sales tax of 1.5 to 2.75% , depending on the jurisdiction. The agreement took effect March 1, 2018.
For Memphis in 2018, Airbnb also generated a total of $700,000 in revenue through the Memphis short-room occupancy tax and a tourism improvement assessment, Airbnb spokesman Ben Breit said.
The taxes and fees add up. For example, an Airbnb home near Bartlett could be rented for $100 by one person for one night in June. However, added to the charge are a $35 cleaning fee, a $15 service fee for Airbnb, and $23 in taxes and fees. The total is $173.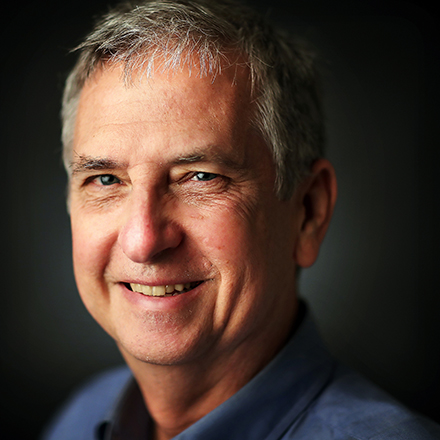 Tom Bailey
Tom Bailey covers business news for The Daily Memphian. A Tupelo, Mississippi, native, he graduated from Mississippi State University. He's worked in journalism for 40 years and has lived in Midtown for 36 years.
---