Former Foote Homes residents soon can move into reborn South City
Come this summer, 55 families who lived in the former Foote Homes public housing complex will be moving back into the first phase of the revitalized, mixed-income South City neighborhood.  
In 2015, the Memphis Housing Authority received a $29.7 million Choice Neighborhoods Implementation Grant to demolish and revitalize the Foote Homes public housing development south of FedExForum.
Public and private partnerships were fostered to bolster the effort to transform the public housing site into the new South City neighborhood to more than $209 million, with three focus areas: neighborhood, housing and people.
Last April, St. Louis-based McCormack Baron Salazar Inc. and local developer ComCap Partners broke ground on Phase 1, which consists of 114 rental units across garden-style apartment buildings and townhouses.
"If you've driven down Danny Thomas, you've seen the east side is coming up," Memphis Housing and Community Development (HCD) Director Paul Young told the Downtown Memphis Commission board of directors Friday as part of an update on South City. "We'll have occupancy starting in July – that is coming this summer."  
The apartments consist of one- to three-bedroom units with 55 set aside for former Foote Homes residents, as well as 46 market-rate units and 13 affordable tax-credit units.  
The second phase, which consists of 134 garden-style and townhouse apartment units, will have 67 units reserved for public housing residents, 44 market-rate units and 23 workforce units.
The second phase is scheduled to open in the first quarter of 2020.
"A management building will be part of the second phase, including a community space where tenants can go get resources," Young said.
The housing will be managed by McCormack Baron Salazar's management firm, McCormack Baron Ragan Property Management Services Inc.
The city is also partnering with the Memphis Grizzlies Foundation to fund a fitness trail and a linear park that runs throughout the community.
The Memphis Housing Authority must close on the third phase, located on the west side of Danny Thomas Boulevard, in December 2021 at the latest.
"We have to spend all of the money by the end of 2021," Young said. "There is no extension. The money automatically reverts back to the U.S. Treasury."
HCD had the option to acquire MLK Student Transition Academy, at 620 S. Lauderdale St.; Georgia Avenue Elementary, at 690 Mississippi Blvd.; and Vance Middle School, at 673 Vance Ave.; as part of the South City redevelopment project.
Upon further review, the city determined Vance Middle was not viable for redevelopment and Shelby County Schools has opted to tear it down.
"Which I think is a good thing," Young added.
Georgia Avenue was also determined to be too much of a burden for redevelopment, so now, HCD is concentrating its efforts to populate MLK Student Transition Academy with an early childhood education center and a Girls Inc. center.
Other uses could include office tenants and city agencies on the upper floors, with community programs that have expressed interest for the ground floor.
"We're going back to the school board to extend our option to purchase the building," Young said.
Neighborhood revitalization nonprofit Urban Strategies Inc. and the Women's Foundation for a Greater Memphis are providing services for the families who moved out of Foote Homes prior to demolition.
Each family was assigned a case worker who is ensuring they reach life goals such as educational achievement or obtaining safe child care.
The groups are also working with the residents who make up the rest of South City surrounding the former public housing site on similar employment efforts.  
In the past few years, employment in the area has increased from 26% to more than 55% today, and about 18 residents are currently enrolled in the EKG/dialysis technician program at nearby Southwest Tennessee Community College.
"Their goal is to make sure these residents are better than they were before," Young said.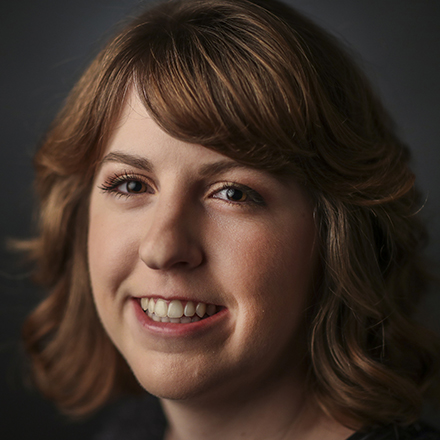 Michelle Corbet
Michelle Corbet covers business for The Daily Memphian. Prior to, she was a reporter at the Memphis Business Journal. A native Memphian and University of Memphis graduate, Michelle covered business in Conway, Arkansas after college. Michelle got her start covering business as an intern at The Commercial Appeal.
---