Automobile museum opens with block party to celebrate history of Edge District
When Richard Vining was a child, his mother knew he'd grow up to be a car guy because of a ritual he'd perform every time they'd go to a Seessel's supermarket.
"She'd always have two cars in her purse. When we'd get down checkout to the belt that moves your food along, I'd have one for each hand," Vining said.
"I'd make the cars steer and pass each other and make noise as they went along the track."
Her assumption came true, as Vining spent all of Saturday greeting the guests at the opening of the Edge Motor Museum, an automobile museum he conceived to honor Memphis' Edge neighborhood and its history of auto shops and dealerships. The building that now houses the museum, Vining says, was an auto manufacturing plant in the 1920s.
"While we're doing something different, the way (the building is) laid out is pretty similar," Vining said, pointing to large garage doors on the museum's exterior.
Along with the opening, the Edge District's association of businesses welcomed Vining into the neighborhood with a block party where classic car owners in the area could show off their prized rides.
Along Marshall Avenue visitors could gawk at antique BMWs, Porsches, MGs and a superpowered Acura NSX.
But inside the museum, located at 645 Marshall Ave., Vining is committed to telling the story of the American sports car and nothing else. The opening exhibit is called "American Speed," and chronicles a history that spans from the days after World War II to 1974.
"The ultimate discretionary income item in this country is the sports car," Vining said. Along the wall are entries in a timeline that position the impact of the sports car in four main categories: economics, technology, politics and culture.
"When those four items converge in an awesome way, you get awesome sports cars," Vining said. "When they converge in a negative way, you get terrible sports cars."
Vining and his staff relied on local car enthusiasts to loan their precious vehicles to help tell the story.
Among them are several Mustangs, Corvettes, a Thunderbird, a Studebaker Avanti and others relics of history.
Vining says the museum is designed to flow between the written history and the visual aids of the classic cars in order to grasp the interests of people who aren't necessarily experienced gear-heads or speed demons.
"This along the way is what makes it so interesting to someone who may vaguely remember some of these cars, but isn't a huge car nut," he said.
Diane Impastato and Patsy Desroche of New Orleans were visiting Graceland when they heard about the museum and block party.
"We have car shows, too, on a regular basis," Impastato said. "But this museum is absolutely gorgeous. It brings back a lot of memories."
"Some of these cars, I used to own," Desroche said, pointing to a 1955 Chevrolet 210 parked outside in the festival. "It just brings back memories that some of our kids will never see."
It's the fulfilment of the imagination of a little child who had his hands full with cars for as long as he could remember.
"I still have those little, bitty cars," Vining said.
Now, he's got a lot of big cars to show off, too.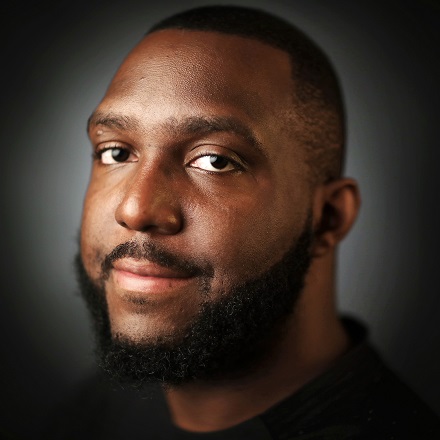 Jared Boyd
Jared Boyd is a general assignment reporter with The Daily Memphian who can be found covering just about anything people in the Mid-South might find interesting. His friends call him "Jay B.," and you can, too.
---