French company Pandrol seeks PILOT to move North American HQ to Memphis
Plans relocation from New Jersey
A French rail fastenings company plans to relocate its North American headquarters from New Jersey to Memphis and establish a manufacturing operation here.
Pandrol USA LP has applied for a 15-year Community Builder PILOT (payment-in-lieu-of-taxes) from the Economic Development Growth Engine of Memphis and Shelby County (EDGE).
EDGE staff projects $5,098,567 in local tax revenues to be received during the PILOT term and an estimated $1,526,910 benefit to Pandrol.
Pandrol USA plans to create 73 jobs and invest $9.3 million at the site at 611 Winchester Road.
Those 73 jobs have an average annual salary of $49,453, not including benefits. The company says on average, it provides benefits to employees worth about $19,500 annually.
Pandrol USA plans to spend $2.95 million renovating the building, which has been vacant since 2013, and $3.5 million in new manufacturing machinery and other personal property. It also plans to relocate personal property to the facility with an estimated value of $1.8 million.
The site will require some environmental remediation work, according to the PILOT application.
The 233,060-square-foot building located on 20 acres is owned by Montreal-based Olymbec USA LLC and is appraised at a little more than $1 million, according to the Shelby County property assessor's office.
Olymbec bought the building on Dec. 31, 2014, for $650,000 from New York investment firm Loebox Company LLC, public records show.
Just north of the Winchester site, Cleveland Track Material Inc., another manufacturer of products for railroad turnouts, crossings and specialized trackwork for rail intersections, plans to invest $6 million and add 51 jobs at its facility at 391 E. Mallory.
---
Terry Hollahan: Smucker, Cleveland Track seek incentives to expand Memphis operations
---
Pandrol's global headquarters are in France. The company makes and installs railroad clips, crosstie plates and screw spikes. The parent company operates 17 related companies across the world and has 1,700 total employees.
Pandrol USA has 11 offices and four manufacturing facilities in North America.
The company cites the need for another manufacturing facility and corporate location closer to its customers.
The Community Builder PILOT program requires projects to be located in distressed areas of Memphis and Shelby County in U.S. Census tracts that qualify for the federal New Markets Tax Credit Program.
According to EDGE staff, the census tract has a 28.1% poverty rate and an unemployment rate of 11.2% (compared to 4.9% for Memphis and 4.4% for Shelby County).
The PILOT program also requires, at minimum, that its recipients spend 25% of hard construction costs and 15% of total PILOT savings with certified minority and women business enterprises (MWBEs) and locally owned small business vendors (LOSBs).
In a joint letter to EDGE President and CEO Reid Dulberger, Memphis Mayor Jim Strickland and Shelby County Mayor Lee Harris stated their support of the PILOT for Pandrol USA because the project "will expand the local economy, spur investment and access to jobs in a distressed area, remove blight and improve the overall neighborhood quality of life."
The request will be heard at 3 p.m. Wednesday, May 15, during EDGE's board meeting at the Better Business Bureau, 3693 Tyndale Drive.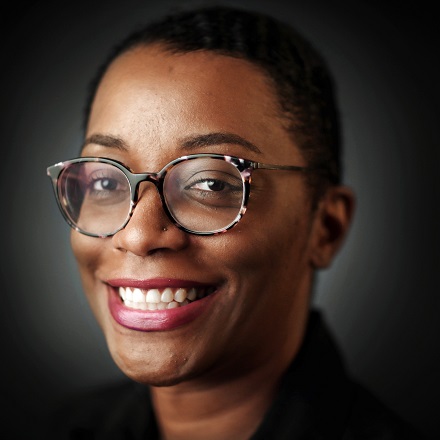 Elle Perry
Elle Perry covers arts and culture and other news for the Daily Memphian. She is a native of Memphis and a two-time graduate of the University of Memphis. Elle previously worked for the Memphis Business Journal and has written for publications including The Memphis Flyer and High Ground News.
---