Habitat for Humanity rewards nine families with keys to new homes
Since its founding in 1983, Habitat for Humanity of Greater Memphis has guided more than 500 families into new homes in the Memphis area. On Thursday, nine more families joined that number.
The newest homeowners to complete Habitat's affordable mortgage program were honored with a Home Dedication Ceremony in the Bearwater Park community in North Memphis. But the families have purchased home with Habitat's assistance in neighborhoods all across Memphis, including Oakhaven, Binghampton, the Medical District and Uptown.
"We believe we're trying to create a world where everyone has a place to live," Habitat president Dwayne Spencer said at the ceremony, held at the end of a driveway in a neighborhood made up of many families who received the benefit of past Habitat efforts.
In his remarks, Spencer took a moment to point to a moving van covered in Habitat's branding. Underneath the organization's logo read three words that Spencer wanted to emphasize, "Strength, stability and self-reliance."
In the ceremony, each family is presented with a ceremonial key to their home. Some homeowners – like Unika Jackson, who just completed the program this week – will begin moving in during the next few days.
Others, like Candice Yarbrough, have already had some time to adjust to their new homes.
She's been awaiting this dedication ceremony since the last wave of homeowners got their keys in fall 2018.
Yarbrough moved into her home, which is in Bearwater Park, last December.
"I really wanted this location, so I waited patiently," Yarbough said, noting she loved the proximity to Downtown and her children's school.
Like the other families assisted by Habitat, Yarbrough was tasked with completing volunteer work to build sweat equity in her home, as well as 12 weeks of classes about homeownership, financial wellness and other skills associated with being a good neighbor.
Once her home was complete, she took advantage of the timing, breaking the news to her sons as a Christmas surprise.
She had a co-worker set up a tree inside the home while she took her boys out for a holiday dinner.
On the way home, she stopped by the house, telling her sons she needed to go in to run an errand for a friend.
"I asked the boys if they like the house," Yarbrough said.
"I told them one of my co-workers left them a gift under the tree. They unwrapped it and there was a sign that said, 'Welcome home!'"
"I love that story," said Habitat senior family services manager Liz Miller, as she handed Yarbrough her keys.
"And she has that 'Welcome home!' sign above her sofa," she told guests, as they let out an audible "aww" of approval from the audience.
"It's been great to have something to call my own," Yarbrough said. "It's pride. It's something I can leave to my children."
And her children are enthusiastic about it.
As the ceremony was closing, her son Kaleb Boswell rode his bike up to Spencer and asked if he could give one final word.
"The homes look nice," he said, capping the evening with the crowd's approval and laughter.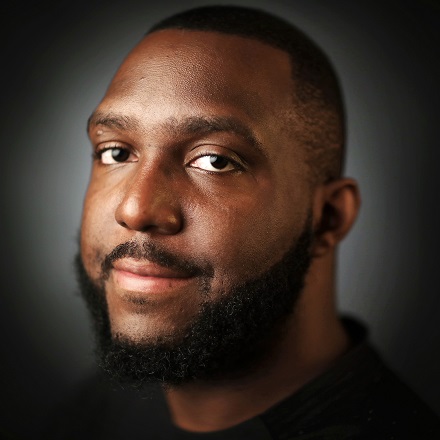 Jared Boyd
Jared Boyd is a general assignment reporter with The Daily Memphian who can be found covering just about anything people in the Mid-South might find interesting. His friends call him "Jay B.," and you can, too.
---