Orion celebrates move to the heart of Memphis
Hostess Twinkies filled big bowls on each table in the swanky employee cafeteria where board members, friends and community leaders on Tuesday evening helped Orion Federal Credit Union celebrate the move of its suburban headquarters to the Memphis core.
Orion chief executive Daniel Weickenand figured offering Twinkies – with cellophane wrapping emblazoned with Orion's logo – was the next best thing to the sweet aroma that left the Edge District six years ago when the Wonder Bread bakery closed.
Orion is still putting the finishing touches on its renovation of the 98-year-old building at 400 Monroe, where the organization's 140 central staff members are moving.  
But one of the completed areas is the rooftop lunch and break room, with its floor-to-ceiling glass walls, ample deck, upscale chef's kitchen and panoramic views of Downtown.
That's where guests mingled, selected hors d'oeuvres from the 20-foot-long bar with a waterfall stone countertop and grabbed a souvenir Twinkie.
The light-filled space is just behind the old Wonder Bread billboard atop the complex.
The 11-branch financial institution has renovated more than 60,000 square feet for its headquarters.
Architecture firm Looney Ricks Kiss integrated a sleek, modern design with remnants of the old building, like the exterior reclaimed bricks that frame the ample glass windows.
Weickenand declined to say how much Orion spent on the renovation. But he pointed around the space and said, "You look around and look at all the details, I think we spent just the right amount."
The Orion headquarters is one of several major components of the Wonder Bread redevelopment led by PGK Properties. The Orion space practically blends with The Rise, a 199-unit apartment development, and a 486-space parking garage.
The garage is already open, providing shelter to Tuesday's guests during a gully-washer that hit as the event started.
The apartments are about 10 or 11 months from completion, said Gary Prosterman, a partner in PGK Properties and head of Development Services Group.
PGK Properties sold the Wonder Bread building to Orion, figuring an owner-occupant could build to a higher-quality space than a landlord.
"We are really pleased and blown away by the quality and the extra effort that Orion made on the headquarters building," Prosterman said. "I've toured it and it's going to blow people away. It's spectacular.
"They just did everything right, both the exterior and the interior."
The credit union may be doing other things right, judging by its growth since Weickenand became chief executive about eight years ago.
"We learned today that we grew another $40 million (in deposits) last month," Weikenand said during the reception. "We've already grown another $115 million this year."
The deposits have risen to about $920 million, more than double since when he took over.
The more deposits and assets, the more employees needed and the more space required. Which is why Orion will lease – and not sell – the former Cadillac dealership building it also bought from PGK Properties and which is immediately west of the renovated office. Orion may need to expand into that building one day.
Asked to explain Orion's growth, Weikenand replied, "I think we made some moves other institutions that are conservative would not have done. (The moves) paid off for us. We take risks. We don't lead with our chin, but are not afraid to sacrifice some earnings if we see there are needs to be addressed in our community.
"… A better Memphis is a better Orion. This building, this is part of that. This is part of making Memphis better."
Orion leadership say they deliberately moved to the Edge District because it had been an economically distressed commercial district sandwiched between Downtown and the Medical District.
Orion's investment "really has been a catalyst for this whole neighborhood," said Orion board member Joey Hagan, a principal with ArchInc. "The Edge District was coming up anyway, but they needed someone with some clout like Orion to make that first step and go, 'Yeah, we're committed.'
"And now you can see what's happening all around here," Hagan said.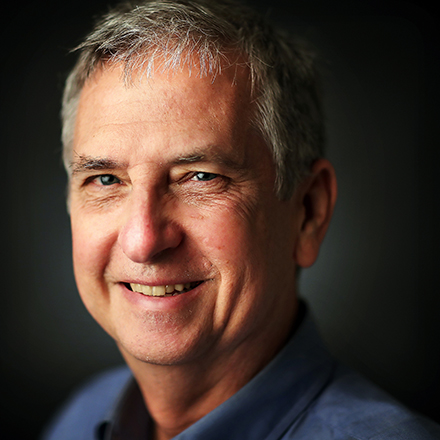 Tom Bailey
Tom Bailey covers business news for The Daily Memphian. A Tupelo, Mississippi, native, he graduated from Mississippi State University. He's worked in journalism for 40 years and has lived in Midtown for 36 years.
---