Wheels start turning for massive Snuff District
Public actions are starting to pave the way for the Snuff District, a proposed $190 million-$200 million mixed-use development that will rise along Wolf River Harbor's east bank in Uptown.
The Snuff District – its name inspired by the historic American Snuff Factory building that will be a centerpiece – also will create something new: access to the Wolf River Harbor in Uptown that doesn't involve bushwhacking or climbing over fences.
The development will comprise:
About 550 apartments; 75,000 square feet of office space; about 50 single-family homes similar to those across the water in Harbor Town; up to 15,000 square feet of retail space; and a river walk and park area.
That's according to William "Billy" Orgel. He's the businessman whose Tower Ventures builds cell towers.
But Orgel also has become a towering figure among those Memphis developers who leverage the drawing power of historic buildings by preserving and reviving them.  
Orgel, his son Benjamin Orgel, Adam Slovis and Tom Marsh are the development team behind the Snuff District. Their development entity is Keel Street LLC; the 260,000-square-foot American Snuff Factory building is located at 46 Keel.
Also known as the Conwood Company building, the long-vacant factory for smokeless tobacco products will anchor an elongated development that stretches from the harbor on the west, to as far as Main Street on the east and Saffarans to the south. The northern boundary does not touch a street, but will abut the new Grind City Brewery property that is being built next to the harbor and CN Railroad.
The Community Redevelopment Agency board members and staff on Thursday discussed the agency's impending application to remove the 55-acre Snuff development site from its Uptown Tax Increment Financing District.
The change will accommodate the developers, who want instead to create a single-site tax increment financing district much like the Union Row development Downtown and Highland Row near the University of Memphis.
Within tax increment financing districts, future increases in property tax revenues are earmarked for public infrastructure improvements in that district. The money can fund street and sidewalk improvements, parks, lighting, parking garages, public utilities and more.
The large Uptown TIF District is geared more to help neighborhood and "community" instead of to spur business- or industrial-based economic development, CRA president Rosalyn Willis said.
Besides, the $95 million Uptown TIF District is scheduled to expire in just 12 years, and the Snuff District phasing will extend beyond 12 years, said Andrew Murray, head of community development for the CRA.
"Our goal is for the improvement of all of Uptown," Billy Orgel told The Daily Memphian Thursday. "I think that was the original intent. Improve the streetscape and park, improve the infrastructure. We're trying to create some public improvements, particularly along the river."
The developers will seek a single-site TIF district through the Downtown Memphis Commission, but cannot go forward with the application until the property is removed from the Uptown TIF District. 
But "a lot of activity" should start taking place later this year, Orgel said. "On the old building that is existing, probably looking at the start of construction in 2019."
Orgel credited some advice given by Memphis Mayor Jim Strickland and his chief operating officer Doug McGowen.
"Doug came back and said, 'Why not do your own TIF like Highland Row and Union Row? That seems to make more sense,'" said Orgel, who has since discussed the new financing strategy with Downtown Memphis Commission leaders.
"Also, because we're trying to do some intense development that will require multifamily, we're looking at an event facility in one of the buildings," Orgel said. "And we will need parking garages.
"Having our own, stand-alone TIF makes more sense … I don't think (the Uptown TIF) will have enough money in that to fund all the other work," Orgel said.
The developers are "working with" an office user that may take a good portion of the historic factory building, he said.
The development received a boost last year when the American Snuff Factory building was placed on the National Register of Historic Places. The designation makes the renovation eligible for historic tax credits.
The complex includes nine buildings that were built between 1912 and 1952 at 46 Keel, 700 N. Front and 701 N. Main. Manufacturing operations there stopped in 2012.
Orgel came to the rescue of the Tennessee Brewery when that 129-year-old Downtown building was facing demolition. He and partners preserved and developed apartments around it in a project totaling about $25 million. Orgel and partners now are preserving historic Cotton Row buildings 99 and 105 S. Front for new apartments.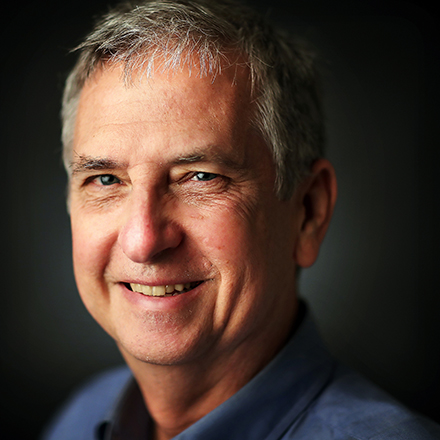 Tom Bailey
Tom Bailey covers business news for The Daily Memphian. A Tupelo, Mississippi, native, he graduated from Mississippi State University. He's worked in journalism for 40 years and has lived in Midtown for 36 years.
---