Property assessor wants in on the front end of deals after Electrolux fallout
Following the news that Electrolux will close its Memphis plant, new Shelby County Assessor of Property Melvin Burgess says tax abatement programs need more oversight.
When Burgess became assessor, he produced an aggregated report of all payment-in-lieu-of-taxes (PILOT) incentives, he told the Downtown Memphis Commission (DMC) at its board meeting Friday, and gave copies to both Memphis Mayor Jim Strickland and Shelby County Mayor Lee Harris.
"I put in there, we are not over PILOTed," Burgess said. "We're not."
But the one recommendation he did make, and he reiterated in a recent meeting with both mayors and the general counsels from the Economic Development Growth Engine (EDGE) for Memphis & Shelby County board and Electrolux, is there needs to be some kind of accountability.
"If the assessor's office can be in on the front end of the deal, then we know what's in that building when (a company) first gets there," Burgess said. "We can get the blueprints, all the permits and documentation up front. It's hard to assess the building after the fact. When they've picked up and gone."
For the most part, the assessor's office relies on the company to report personal property, such as technology and equipment, or capital improvements.
"We don't go in and look at every little last piece," Burgess said.
Being involved on the front end of these deals, Burgess can get a sounder appraisal of the value.
"I am not against PILOTs because I know they bring jobs," said Burgess, who voted for Electrolux's tax abatement when he was on the County Commission. "But who knew the jobs were going to go from 1,200 to 500? We didn't know that."
When Burgess pulled the records to see what kind of taxes Electrolux was paying under the PILOT, the valuation was not right. The assessment was wrong.
"It was on the rolls for between $30 million to $40 million and it didn't include the information for the assets inside or any improvements," Burgess said. "It was strictly on the roll for just the land."
Burgess is in the process of going back and forth with EDGE and Electrolux attorneys.  
If an error is identified on the tax roll, state law allows Burgess to go back as far as two years to collect a more accurate amount of taxes.
"There's a lot of wording in the contact and I'm not an attorney," Burgess said. "That's what they are trying to iron out now, the attorneys from the county, city and EDGE board."
The legal negotiations are hinging on the word "default."
"Even though (Electrolux) is saying they are going to pull out," Burgess said, "we still have to figure out the date that they pulled all the way out."
"My job is to strictly lay it out," he said. "It ain't my job to tell you how much it is. I lay the figures out and give it to the trustee."
Burgess has been asked by local media to go back and look at all the PILOTs to see how many others are undervalued.
To achieve that level of oversight, Burgess told both mayors, he is going to need some manpower, a team of six to 10 people.
"With 396,000 parcels that are residential, that's what you focus on; you're not focused on anything else," Burgess said.  
The team would serve in an auditing capacity and put protocols in place to create regular reports, so bodies such as the Memphis City Council and County Commission could have proper oversight.  
The DMC's affiliated Center City Revenue Finance Corp. board approves PILOTs within the DMC's jurisdiction that covers Downtown and part of Midtown, all of which result in more property tax revenue for both the city and the county.
"In all cases, they take underutilized property or buildings and but for the PILOT, the new project would not occur, but because it does, the project pays more tax because it's only a 75 percent abatement," said DMC president and CEO Jennifer Oswalt.
The DMC is focused on real property. Unlike EDGE, which is mainly focused on job creation.
"We don't have the problems like Electrolux with our PILOTs, but I do agree it's important that you get that assessment right, so the 25 percent really does benefit the city and county," Oswalt said.   
Burgess has revealed plans to establish a satellite office at 157 Poplar Ave., expected to be underway by the end of March.
"When people come in off the street, and say I need help with weatherization on my light bill, I will have a person there to connect (Memphis Light, Gas and Water) and walk that person through where they can get assistance," Burgess said. "It's not just going to be an assessor office. It's going to be a resource center."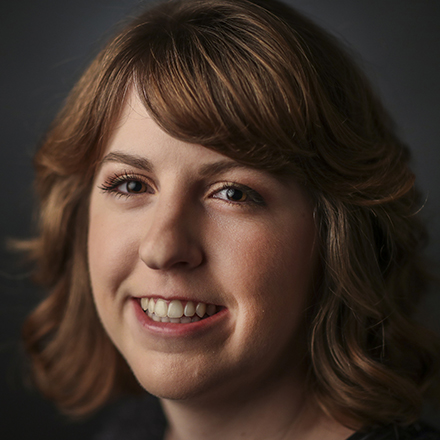 Michelle Corbet
Michelle Corbet covers business for The Daily Memphian. Prior to, she was a reporter at the Memphis Business Journal. A native Memphian and University of Memphis graduate, Michelle covered business in Conway, Arkansas after college. Michelle got her start covering business as an intern at The Commercial Appeal.
---